Date: Sunday, September 18th, 2016
Rangers Record: (88-61, 1st place, +9.5 games)
Magic Number: 5
Opponent: Oakland Athletics
Today's Starters: Ross Detwiler (1-3, 5.31) vs. Colby Lewis (6-2, 3.31)

It's the penultimate home day game of the season today. By all forecasts, it looks like the oppressive Texas Sun will use the opportunity to get its last licks in on the baseballers, setting the oven to 96° or thereabouts while the Rangers and A's send Detwiler and Lewis to do battle. The last time Colby faced the A's, of course, he took a perfect game into the 9th inning before Max Muncy hit a ball to the wall in right field that Nomar Mazara was unable to track down.

No one is expecting that sort of extended dominance today, of course. Not in his second start back from a 60-day DL stint that began just one start after the near-perfecto in late June. That stint on the DL, which began on June 22nd, was concurrent with the Rangers' first extended struggle-streak; one that lasted through the All-Star break and didn't really break until Mazara's home run in the 4th inning in Kansas City on July 23rd seemed to snap the Rangers out of their funk. Texas was 9-16 in the games between, though they were 4-1 in games started by Cole Hamels.

Hamels (and Darvish) are now struggling to re-find the finer points of what makes them magicians on the mound, and the hope is that they will harness that electric mastery sometime between now and the next flip of the calendar. In the meantime, the team will be counting on the 37-year-old Colby Lewis to do what he's always done: take the mound with that no-frills confidence and make us writers search the thesaurus for new ways to say things like "grind", "battle", "warrior", and "team dad".

It's a somewhat abbreviated (Day Game!) version, but welcome to the September 18th Baseball Texas Daily.

MUSIC RECOMMENDATION
Monsters of Folk was a one-record supergroup consisting of Jim James (My Morning Jacket), Conor Oberst (Bright Eyes), M. Ward, and Mike Mogis. I have a soft spot for music like this. By "like this", I mean less a style, and more the impact it has on the listener. I would like to propose a new genre we just call "Devastating" and it can span from metal to classical to acoustic to rap, so long as listening to it makes the ephemeral melancholy feel almost tangible. What kind of music was that Monsters of Folk album? Devastating.
(Spotify, Apple Music, Website)

Occasionally these recommendations come from Rangers players, broadcasters, or other people around the team (here's a complete list). If there's a player or person you'd like Levi to ask for a music recommendation, shoot him an e-mail threetwoeephus@gmail.com or a tweet here.

POSTSEASON / ELIMINATION CHECK
(Lead, Magic # in Parenthesis)

Miami is done in the NL East, and the Reds are out of the Wild Card. Tonight, we could see the White Sox and Rockies added to the divisional pile, while Milwaukee and Philadelphia could be ousted in the NL Wild Card.

AL DIVISION LEADERS: Texas (9.5, 5), Cleveland (8.0, 7), Boston (3.0, 12)
AL WILD CARD: Baltimore/Toronto (3.0, 12)
NL DIVISION LEADERS: Los Angeles (5.0, 10), Chicago (W), Washington (9.0, 6)
NL WILD CARD: San Francisco/NY Mets (2.0, 13)
AL Eliminated, Division: W: OAK, LAA / C: MIN / E: TBR
AL Eliminated, Wild Card: MIN, TBR, LAA, OAK
NL Eliminated, Division: W: ARI, SD / C: CIN, MIL, PIT, STL / E: ATL, PHI, MIA
NL Eliminated, Wild Card: ATL, SD, ARI, CIN
Clinched: Cubs
Rangers AL Home Field Advantage Tracker: 1st place, 1.5 games, Magic Number: 13

BASEBALL STUFF

1. Texas lost 11-2 last night, and it was just a terrible game, all-around. The only bright spots, really, were Jose Leclerc's 1⅓ perfect innings and Carlos Gomez' 2-run home run. That's all you need to know, but if you want more details, you can always read the game story or just this tweet from Christopher Fittz:
This one has been a real kick in the pythagorearend.

— Christopher Fittz (@apoplecticfittz) September 18, 2016
2. With Colby Lewis on the mound today, it's worth revisiting yesterday's Daily, which was very Colby-centric.

3. The Magic number is 5, but even if the Rangers win today, that can only drop to 4: the Mariners and Astros are currently tied for second place, and play each other in Seattle tonight. Houston has won the first two games of that series to pull even with Seattle.
For centuries, seafarers have relied upon the stars to navigate troubled seas

But the Astros have beaten the Mariners two straight.

— Levi Weaver (@ThreeTwoEephus) September 18, 2016
4. Prince Fielder was in the clubhouse today, and spoke to the press for the first time. He told us that he planned on being in the dugout for at least as long as it takes to clinching, even traveling to Oakland if it looked like the division clinching game might happen out there, and then sticking around for the postseason. Asked if it was hard for him to be back around the clubhouse, he had this to say: "Not as hard as I thought it would be. It's the baseball part, I get that. I can't play that. I'm just hanging out with the guys."

As for rehab, he's currently just bike riding, awaiting the next step. Someone asked if his kids had influenced him to come back to the clubhouse for awhile: "Not really, because they're doing their own thing. They got football practice, baseball practice. I'm their Uber driver right now," Prince told us.

Jeff Banister told us that Prince was welcome on the bench. "I hope he's around as much as possible. His leadership, his knowledge; it is a tough presence, if you will, it's a bank of knowledge for some young players, and," he paused, almost realizing the answer as he was saying it "and even for some veteran players! I think there's a certain sense of belief and calmness that just having Prince in our dugout gives a lot of these guys who have played with him… I know it certainly gives Adrian Beltre a big brother back that I think he really misses in the dugout."

There are no restrictions on Fielder being in the dugout for games, though if there were to be a benches-clearing incident, he would not be allowed to leave the bench. If you'll remember, A.J. Griffin was fined by MLB for leaving the bench during the Toronto brawl in May when he was on the DL, even though his entire role in the scuffle consisted of calmly walking around picking up hats.

(POST-SEASON) MINOR LEAGUE REPORT

The king is dead, long live the king: the High Desert Mavericks scored 5 runs in the 6th inning en route to defeating Visalia 7-4 and winning the California League Championship. In doing so, the Mavericks not only ended the season, but ended their franchise, which has been contracted and will not exist in 2017. The Rangers are moving their High-A affiliate to Kinston, NC.

If you gotta go out, this is the way to do it. The Mavs got three hits from Luke Tendler, including his second home run of the series (8th inning). Jose Trevino, Jairo Beras, and Josh Morgan each got a couple of hits, and while Collin Wiles started and lasted five innings, it was the bullpen that really shone. Felix Carvallo (2ip) and Clayton Cook (1ip) kept the Rawhide scoreless and Nick Gardewine (1ip) allowed just a run on a hit in his inning of work, closing out the game, the series, the Rangers' combined minor league season, and the franchise.
High Desert Mavericks: Start as Champs, End as Champs. It was a great run. 1991-2016 #WeAreHighDesert #ForeverMavs pic.twitter.com/r7z5LpFrSG

— HighDesert Mavericks (@HDMavs) September 18, 2016
AAA - Round Rock
FINAL RECORD: 71-72

AA - Frisco
OVERALL RECORD: 63-76
SECOND-HALF RECORD: 25-45

HIGH-A - High Desert - CHAMPIONS!
OVERALL RECORD: 82-58
SECOND-HALF RECORD: 38-31
PLAYOFFS, ROUND 1: W: 3-1
FINALS: Win 3-0

LOW-A - Hickory
OVERALL RECORD: 74-66
SECOND HALF RECORD: 36-34

SHORT SEASON-A - Spokane
OVERALL RECORD: 32-43
SECOND HALF RECORD: 13-24

AZ ROOKIE LEAGUE - Rookie Rangers
FINAL RECORD 18-37

DOMINICAN SUMMER LEAGUE:
Rangers1: REG. SEASON - 51-19, Championship Series (L 3-1)
Rangers2: REG. SEASON - 38-32

You can follow Levi Weaver on Twitter at @ThreeTwoEephus, or for fewer puns and more straight-forward Baseball News updates, you can follow us at @BaseballTX, or download the app and get in-game updates and notifications by clicking on the logo below!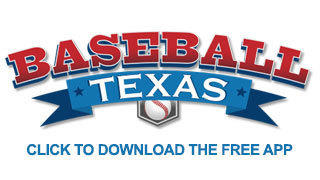 Copyright 2016 WFAA