Perhaps there was something in the air tonight. In Baltimore, Manny Machado was hit by a pitch to break up a perfect game, and took exception. In Seattle, Josh Donaldson absolutely lost his mind at a called third strike, and was ejected. In Los Angeles, benches cleared when Madison Bumgarner took exception to Yasiel Puig (and I'm not making this up) looking at him. Here in Texas, [exhales for about 25 consecutive seconds] Boy, we had everything.
It was the sort of game that begs for – by my count – at least five different game stories. There was Martin Perez' exceptional start, there were the umpiring issues and the ejections, there was Elvis Andrus' great night, the overabundance of baseball weirdness that occurred, and oh by the way, the Rangers won another one-run walkoff game. Each of these could make for a full story. Instead, let's try to do four mini-stories.
Story one: The Walkoff
On the game's first pitch, Elvis Andrus made a diving play to his left, snagging a Yunel Escobar grounder up the middle, then popping up with remarkable speed and making the throw to first. On the last pitch of the game, it would again be Andrus on the ground, this time sliding across home plate as the fireworks boomed and "I Like Texas" began to play over the PA.

The entire game was hard-fought on both sides. Jhoulys Chacin overcame a line drive to the shin. Martin Perez overcame a whirlwind of emotion and uncertainty while he stood on the mound. After Nomar Mazara's 19th home run in the fifth inning gave the Rangers a 1-0 lead in the fifth inning, there was a sixth-inning kerfuffle in which an overturned call and a bouncer off first base resulted in the Angels' first run, tying the game at one each. In the 7th, a hit-by-pitch led to the Angels' first lead at 2-1, but Andrus answered later in the inning with a home run to the deepest part of the field, tying the game at two runs per side.
In the eighth, after the rain delay, the Rangers loaded the bases with one out. Adrian Beltre singled, Rougned Odor doubled, and the Angels elected to walk Jonathan Lucroy. Pinch-hitter Ryan Rua did what he was supposed to do: he hit a ball 111mph. That's about as solid as contact can be made. But it was aimed directly at Escobar, who managed to catch it. Jared Hoying, who had been inserted into the game as a defensive replacement just an inning before, popped out to second. The rally was for naught.
And so it came down to the ninth, as it has so often seemed to do this year. Andrus led off with a single, moving to second when Carlos Gomez bunted for a single. It was not a sacrifice, Gomez would say later. He showed bunt on the first pitch, just to see what Anaheim had in mind for coverage. "That was for a hit," Gomez would say later. He showed bunt on the first pitch, a called strike. "When I saw they didn't move a lot," he decided to aim it down the third base line. "I remember when we were in Anaheim, when we would bunt, they would charge in quick. So I just wanted to give it a look and see." The bunt was successful, and with two runners on, Ian Desmond came to the plate.

"Just stay inside," Desmond told himself. "In my at-bat before," he said later "Gomez stole second, and I put a good swing on a breaking ball that was probably outside, and might have gotten a little big on it, so I was just telling myself 'hey just a single, just a single'.

A single is exactly what he got. Elvis screamed around the bases, diving home. The Rangers had yet another in what has been a litany of indescribable comebacks and exciting games.

"Like I said when I signed here," Desmond would say later, "there's no better time to start stealing some Cowboys fans."
Story Two: The Southpaw
"There's no time," Martin Perez told us this week. "We don't have time to do practice or prepare something (new), it's time to win, and it's time to compete. The time (for adding things) was Spring Training, and now we just have time to compete and win. Tonight, Perez was magnificent, and even if the statistical win doesn't end up on his tab, he was as good as we've seen him all year.
He has shown glimpses of being capable of doing this, and yet, so often, one inning will sink his otherwise buoyant evening. Tonight, despite no shortage of potential distractions or adversities, Perez was phenomenal. After an Albert Pujols single in the first inning, Perez didn't allow another hit until the 6th inning. He walked no one, and didn't even get to a three-ball count until the 14th batter he faced, Jefry Marte in the 4th inning. By the time his night was finished, he had allowed two runs on four hits, striking out two. The most stunning number of all? He threw 79 pitches and 60 of those were strikes. The average strike rate in Major League Baseball is 61-62%. 60 of 79? That's 75.9%.

Of course, that number might have been inflated by another factor, which we will dive into now...
Story Three: The Union.
It was during another in-division walk-off win when last we heard from Joe West. He has done little to change any hearts and minds since the 17th paragraph of that story just over a month ago. But if Joe West's strike zone is made of "toothpicks and disappointment", Kerwin Danley's is a gluttonous goat, craning its neck through each gap in the fence in hopes of pulling in even one more blade of sweet, sweet strike.
In the 4th inning, he called this pitch a strike. I'll spare you figuring out the math: that pitch was 8.4 inches outside. Moreland disagreed, and said so on his way back to the dugout. But rather than allow the situation to end, Danley followed Moreland and escalated the argument. When Moreland stopped, Danley threw him out of the game. It was Moreland's first career ejection. Remarkably, that strike call wasn't even Danley's worst of the night. Strike one to Rougned Odor in the second inning was 11.25 inches outside.

But the most controversial call of the evening wasn't even Kerwin's to make. With the Rangers leading 1-0 in the top of the sixth inning, Yunel Escobar hit a ball to the gap in right center. When it went under the padding in right field, Escobar, who had slowed coming into second base, sped up and headed for third. Mazara retrieved the ball and, via the relay throw from Rougned Odor, Escobar was thrown out by 10 feet.

But Mike Scioscia came out to argue that the ball had been lodged under the padding. Even though Mazara had not put his hands up, and - according to Jeff Banister after the game - the ball was "still spinning" at the foot of the wall, Scioscia asked for a replay challenge. New York City saw it the way Scioscia did, and the call was overturned. By virtue of the ground rules in place at Globe Life Park, the ball was judged to have been "lodged" under the padding. Escobar was given second base, and Jeff Banister came to have a word.

Banister said he was "looking for an explanation". Joe West, through a pool reporter later, had this to say: "The fact that they lost the out in a one-run game is what upset Banister. He's arguing that we can't go to replay. I said 'We most certainly can, and secondly, you can't argue. I'm explaining what the rule is.' He said 'I can argue,' I said 'No you can't, and if you don't stop you're going to be ejected. You need to go back to the dugout', and he didn't".

Whether those quotes are accurate and verbatim or not (they aren't.), what happens next is certain: Mike Trout hit a ball off the first base bag that bounced into foul territory in right field. It was a triple, and the game was tied. But that entire turn of events was but one in a series of bizarre antics that baseball played on the 29,068 in attendance tonight.
Story Four: The Weirdness
In addition to the fifth inning mess, and in addition to Moreland's first career ejection, there were a number of other bizarre occurrences tonight.
- Jhoulys Chacin was hit in the shin with a 104mph comebacker from Jonathan Lucroy in the bottom of the 4th. The ball bounced directly to the first baseman, who completed the play. Chacin, miraculously, stayed in the game

- There was, seemingly out of nowhere, a rain delay. With Carlos Beltran at the plate in the bottom of the 8th, the weather went from "perfectly fine" to "monsoon" in the course of about 60 seconds. The umpires did not seem to notice, and Beltran's at-bat continued. He eventually grounded to first, and everyone looked for the grounds crew. But Joe West and company made no motion for stoppage. Adrian Beltre was summoned to the batter's box. As the fans scuttled to the safety of the covered areas of the park, everyone looked around in bewilderment, awaiting the call for a rain delay. West eventually put up his hands and summoned the crew, but it wasn't until after Adrian Beltre stepped out of the batter's box. "I just stepped out" he said later. "I could feel the rain coming into my helmet, so I just backed out of the box."

That's right, Adrian Beltre made the call for the rain delay.
- After the rain, the Angels' bullpen phone ceased to function. Mike Scioscia was forced to come out to talk to third base umpire Greg Gibson, then wave his arms about wildly to get the attention of someone in the bullpen. Eventually, Gibson would run into left field and tell them who Scioscia wanted to warm up. With one bullpen phone down, the Rangers were prohibited from using their bullpen phone either.
Story Five: It would have been all about Elvis Andrus. But, as is often the case with Elvis in real life, he has worked his way into every facet of the four stories thus far. Also, security is asking me to wrap it up; I'm the last person in the press box. Elvis, you did great. Keep that up for another month and a half.
With the win, the Rangers' magic number shrank to 4. It shrank further, all the way down to three, when the Mariners lost to the Blue Jays. Perhaps a clinch at home is possible after all.


NOTES
(Courtesy of the Texas Rangers)
TEXAS won in walk-off fashion for the 8th time this season and 2nd time on this current homestand (also Friday vs. Oakland)…has 20 last at-bat victories…club's 46 come-from-behind wins are 2nd-most in club history (50 in 2013)…has won 12 of last 14 one run games, improving to 35-10 overall…is now 9-8 vs. the Angels and can clinch the season series with a win either of the next 2 nights…matches the best 151-game record in club history (also 1999 and 2012).
IAN DESMOND drove in the winning run with a single in the 9th, his 6th career game-ending RBI (last 6/24/15 vs. ATL with the Nationals)…recorded his 1st 3-hit effort since 7/20 at LAA…has a team-high 55 multi-hit games…established a new career high with his 169th hit of the season in the first inning.
MARTIN PEREZ exited the game with the game tied 2-2 after 7 innings…has logged a quality start in 4 straight, compiling a 2.13 ERA (6 ER/25.1 IP)…did not issue a walk for the 2nd time in his last 4 starts and 3rd time overall in 2016…was the 1st Texas starter to throw 79-or-fewer pitches in a start of 7.0+ innings since Alexi Ogando on 9/22/13 at KC (77 pitches in 7.0 innings)…faced just 2 batters over the minimum through the 1st 5 innings, permitting just a single in that span, while another batter reached on an error.
ADRIAN BELTRE reached 2,931 career hits with a pair of hits tonight, passing Fort Worth Northside High School product and Hall of Famer Rogers Hornsby to move into 37th place on the all-time list…has multiple hits in 5 straight vs. the Angels, batting .524 (11-21) in that stretch.
ELVIS ANDRUS hit a game-tying home run in the 7th inning, his 2nd home run in his last 12 games…was 4th career go-ahead or game-tying home run in the 7th inning or later, 1st since a go-ahead, 2-run home run in the 7th inning on 6/12/15 vs. MIN…is one home run shy of a career high (7 in 2015)…recorded 3+ hits in a game for the 12th time this season, 3rd-most on the club…has hits in 5 of 6 at 9-for-19 (.474).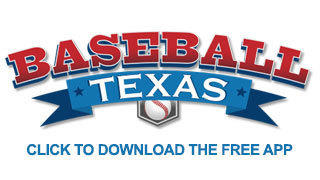 Copyright 2016 WFAA