Date: Saturday, September 3rd, 2016
Rangers Record: (81-54, 1st place, +9.5 games)
Magic Number: 19
Opponent: Houston Astros
Tonight's Starters: Joe Musgrove (2-2, 4.36) vs. Derek Holland (6-6, 4.68)

It's a day game after a night game, which always means one thing for the Daily: panicked, frantic typing, trying to get this thing done before first pitch. Today, there was the added complication of a fairly slow news day in Rangers World. Jonathan Lucroy is out with flu-like symptoms and, the team has won seven of their last eight. We could dig in a little bit to the bullpen's struggles last night, but for the most part, eeeeeeehhhhhhhverything's pretty good?

So we're going with a somewhat abbreviated Daily today. We'll cover all the basics, but mainly, we'll just nod, fist-bump, and sit down & watch the Rangers and the Astros play the second game of the series.

Welcome to the September 3rd Baseball Texas Mini-Daily!

MUSIC RECOMMENDATION

Today's music rec comes from Kate Morrison, who writes for us here at WFAA, but also for Baseball Prospectus, Today's Knuckleball, and ESPN. Thanks, Kate!

I'm going to lean into my music major heritage here, and go with a piece from a fairly well-known (at least, within the field) modern composer for the wind ensemble: John Mackey's Redline Tango. It's a high-energy, high-rev piece that, though it lacks the electronic-powered bass of rock or the unflinching vocals of pop or the cred of indy music, is certain to make you feel something closer to alive. (For a non-nerdy pick, OK Go's "White Knuckles," which has an all-time great music video.) -Kate Morrison
(Spotify, Apple Music, Website)

Occasionally these recommendations come from Rangers players, broadcasters, or other people around the team (here's a complete list). If there's a player or person you'd like Levi to ask for a music recommendation, shoot him an e-mail threetwoeephus@gmail.com or a tweet here.

POSTSEASON / ELIMINATION CHECK

The Cubs' remarkable season has provided for the first two eliminations, in Cincinnati and Milwaukee. Atlanta and Minnesota are likely to be next, both with elimination numbers of just 1.

AL DIVISION LEADERS: Texas (9.5, 21), Cleveland (4.5, 25), Toronto (1.0, 28)
AL WILD CARD: Boston (+2.0), Baltimore/Detroit (2.0, 27)
NL DIVISION LEADERS: Los Angeles (2.0, 27), Chicago (16.5, 13), Washington (10.5, 18)
NL WILD CARD: San Francisco (+1.5), Saint Louis (2.0, 27)
AL Eliminated, Division: (none)
AL Eliminated, Wild Card: (none)
NL Eliminated, Division: W: (none) / C: CIN, MIL / E: (none)
NL Eliminated, Wild Card: (none)

RANGERS STUFF
1. The Rangers beat the Astros 10-8 last night, and if you want to go back and re-watch the 4th inning, there is a suggested soundtrack for that.

2. Jonathan Lucroy was a late scratch from the lineup today, due to flu-like symptoms. Lucroy is at the park today, and "he's good," Banister reassured us. "I just, for me, there's no need to push it, so Robbie's quite capable & I decided to go ahead and make that change."

That led to a larger conversation about the usage of Lucroy, and not just since his arrival in Texas. "He's had more off-days with us than he had in Milwaukee already, I think." (note: 8 days off with Milwaukee, 4 with Texas, but the broader point stands). "They used him quite a bit, and I understand why. I've been trying to keep him as fresh as I can and keep Chirinos engaged also, but I think four (days in a row) has been the top end, with us. So (I'm just trying to keep him fresh, and it seems to have played well for him." Speaking of catchers...

3. Brett Nicholas is also here; his presence allows for some flexibility with the catcher position; Jeff Banister could even DH Lucroy to keep his bat in the lineup while giving him a day out of the gear. But Banister said that he would likely only do that against a left-hander, and that's when he's been giving Beltre a DH day.

More likely, Banister said, Nicholas' presence allows him to pinch-run for either catcher or pinch-hit for Chirinos if needed. Lucroy also plays first base, but Banister reminded us that Ryan Rua and and few other backups have performed well of late.

The conclusion: Banister prefers to give catchers a whole day off at a time, especially this time of year.

4. There's no cheering in the press box, but anyone who watches the game does so because they love it. If anyone can make a fan out of a journalist, it's Adrian Beltre.
5. It's always fun when good national writers write about your team. Craig Goldstein is a good national writer, and here he writes about Yohander Mendez' call up. You'll only get the first few paragraphs, however, unless you're a BP subscriber.
MINOR LEAGUE REPORT

AAA - Round Rock won big last night, getting a 7-0 victory over Omaha. Drew Robinson homered, and Luis Mendez had a nice AAA debut, going 3-for-4. Ronald Guzman and Preston Beck also had a couple of hits, Alex Burg had 2 RBI, and aaahhhh okay, I get why Frisco is struggling in the second half: all their best players have moved up to AAA. In the meantime, Austin Biebens-Dirkx had a brilliant start, striking out 6, walking none, and allowing just 2 hits in 7 innings. Then Jose Leclerc pitched a perfect 8th and Andrew Faulkner allowed a single but struck out two in a scoreless 9th.
RECORD: 70-70

AA - Well, Frisco has a few players left: they beat Corpus Christi 7-6 on a well-rounded offensive attack and just enough decent relief pitching. The Roughriders trailed 5-2 going into the 6th, but scored 2, 2, and 1 in the 7th, 8th, and 9th. Luke Jackson gave up one run, but still got the save.
OVERALL RECORD: 62-73
SECOND-HALF RECORD: 24-42

HIGH-A - High Desert lost to Lake Elsinore, 4-2. Profar the Younger is batting over .300 now, and a few of his teammates are also close (Josh Morgan, .298 / Luke Tendler, .293 / Jose Cardona, .299). Jairo Beras has also had a better second half, and after lingering near .200 for awhile, he's back up to .261. Batting averages aren't everything, in fact, they're not much at all when it comes to evaluating talent, but they're not nothing, and good averages are always better than bad ones. Frisco should have an interesting team next year.
OVERALL RECORD: 80-57
SECOND-HALF RECORD: 36-30

LOW-A - Here is a list of Hickory's offensive accomplishments last night:
2nd inning: Frandy De La Rosa walks
5th inning: Ti' Quan Forbes singles
6th inning: Brallan Perez walks
That's it.
So despite Emerson Martinez' impressive 6-inning, 7-strikeout, 3-hit, 3-walk 1-run outing, and Adam Choplick's 3-inning, 4-strikeout, 1-hit, 0-walk shutout performance, the Crawdads lost 1-0
OVERALL RECORD: 72-65
SECOND HALF RECORD: 34-33

SHORT SEASON-A - Poor Anderson Tejeda. He got Mitch Morelanded last night, hitting a grand slam as part of a 7-0 Indians lead before rain and lightning came and washed away the game, and with it all of the associated statistics. It officially never happened. :(
RECORD: 31-41
SECOND HALF RECORD: 12-22

AZ ROOKIE LEAGUE - SEASON OVER
RECORD 18-37

DOMINICAN SUMMER LEAGUE: You don't get a whole lot of details from the Dominican Summer League. I found out later that the victory over RedSox2 on September meant a sweep of a best-of-three series, meaning the Rangers1 advanced to the final, where they would play…. the Red Sox1! The final is a five-game series that began today. Game one was a 14-inning affair that ended on a walk-off for the Red Sox1, 4-3.
SERIES: Red Sox1 1, Rangers 0

Rangers1: REG. SEASON - 51-19
Rangers2: REG. SEASON - 38-32

You can follow Levi Weaver on Twitter at @ThreeTwoEephus, or for fewer puns and more straight-forward Baseball News updates, you can follow us at @BaseballTX, or download the app and get in-game updates and notifications by clicking on the logo below!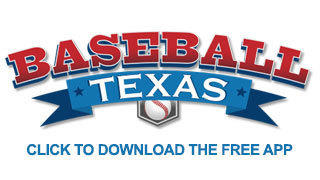 Copyright 2016 WFAA