Any time baseball adopts a new technology – instant replay, statcast, advanced metrics, ball-strike zones measured with lasers, Cyborg Colby Lewis – there is a faction that will complain that they don't want to lose the "Human Element" from the game. Well, I have good news for everyone: Elvis Andrus!
Andrus was the central point of the 10-7 win in the wee hours of late Tuesday / early Wednesday, a game whose plotline was something like a collaboration between Tim Burton and Werner Herzog. His two (yes, two) errors each led to runs, but so did all three of his doubles, and his home run. That's right, Elvis Andrus went 4-for-6 with 3 doubles and a home run.
It was pretty evident early on that this game was going to be a baseball equivalent of a mischievous toddler. The Rangers scored a run in the top of the first inning on three singles and four strikeouts (yep.), leaving the bases loaded, but requiring Mariners starter James Paxton to throw 31 pitches. Then Martin Perez came out and showed that he, too, knew how to have a bad first inning, walking the leadoff batter, and allowing a couple of singles to even up the score at 1-1.
Second inning: Rangers score two more when Kyle Seager commits a 2-base error, then the Mariners score one when Andrus' first error of the game is followed by an RBI double. It's 3-2 at this point, in case you're already losing track.

Third inning: Elvis double, followed by a Carlos Gomez bloop that found the one square foot of right field between the ranges of Dae-Ho Lee, Robinson Cano, and Franklin Gutierrez. It was such a bloop that by the time it landed and was returned to the infield, Gomez was all the way to second base. Then in the bottom of the inning, Elvis committed his second error, which was immediately followed by a Kyle Seager home run. It was 4-4, and if you're paying attention, you'll note that neither pitcher had recorded a scoreless inning yet.
(Fourth inning: both pitchers record a scoreless inning)
The fifth inning ended up being the difference in the game, though we wouldn't know that until it was all said and done. It began, as do many wonderful things, with an Adrian Beltre double. (Side note: it was Beltre's 585th double, which tied him for 19th all-time with Rafael Palmeiro). A Rougned Odor flyout later, the narrator whispered quietly into a microphone: "there are some who bemoaned the loss of Lewis Brinson and Luis Ortiz. Their anguish was heightened briefly this week when they heard the name Ryan Cordell added to the list of the departed. But watch as their tears continue to morph into the purest rainforest spring water…"

What I'm saying is this: Jonathan Lucroy hit a 2-run home run to put the Rangers up 6-4. James Paxton's day was finished, but the Rangers' 5th inning was not. Andrus doubled to welcome Drew Storen to the game, then after a Gomez strikeout, pinch-hitter Mitch Moreland doubled to bring Andrus home. It was 7-4.
The formula would have called for that to have been enough. We had our intro (rough starting pitching), our middle lull, and our heroic finale. We even had our redemption theme with Elvis' two doubles. We're good here, right? Ha ha ha, that's cute. No, no, there was much more baseball to be played in Seattle. While the teams had stopped scoring every half-inning, they hadn't stopped providing noteworthy events with every turn of the scorecard.
First, the Mariners had to leave the bases loaded in the bottom of the 5th. Then Texas had to pull off a rare feat in the sixth, where four batters came to the plate and three of them spent time on first base, but none scored. (walk, 6-4 fielder's choice, 4-6 fielder's choice, strikeout). In the bottom of the 6th? A 1-2-3 inning for Perez; one of only three such frames on the entire night, kicked off with a brilliant Odor rundown of a foul pop-up.
Flash back with me for a moment. In the 7th inning of last Wednesday's game (the 14-1 Rangers win), Arquimedes Caminero drilled Elvis Andrus with a 98mph pitch. Elvis gave no hesitation in saying that he felt that it was on purpose, a response to his knocking over Dae-Ho Lee at first base earlier in the game. Home plate umpire Todd Tichenor agreed, immediately ejecting Caminero.
In the 7th inning of Tuesday's game, with Caminero on the mound, Andrus was the leadoff hitter. The first pitch, while it was an off-speed pitch, sailed up and in. Andrus, after backing out of the way, looked straight down at home plate, kicking the dirt.
"Every time you get hit intentionally," Andrus would say later on the radio post-game show "Especially after that first pitch that he threw close to my head with a breaking pitch, I was pretty upset." That's not something you regularly hear from the usually-jovial shortstop. "I was like 'well, if this guy throws me something around the plate, I'm going to let it go' and… I was glad that he threw that fastball right there, middle-up, and I was able to put a good swing (on it)."

That "good swing" resulted in a ball hitting the second deck in left field, and it was 8-4.
Andrus' home run trot was markedly slower than usual.
(second deck!!!)
Caminero would go on to walk three more batters in the inning, but for the second time in the game, the Rangers would leave the bases loaded.
The saga continued in the bottom of the 7th. Jake Diekman, for the third consecutive outing, did not retire a single batter. Single / double / walk went the Mariners, "Pitching change" went Jeff Banister, and Keone Kela came on with no one out and everyone on.

He walked Dae-Ho Lee. 8-5.
Leonys Martin followed with a sac fly to make it 8-6. But Kela struck out Mike Zunino and Shawn O'Malley popped out.

I think we're going to mention all the half-innings, but don't worry, we're to the top of the 8th now, this shouldn't take too much longer. Odor singled, and scored on Andrus' third double of the night. 9-6.
Bottom of the 8th: Seth Smith pinch-hit home run. 9-7. Then, after a single by Ketel Marte, Adrian Beltre made perhaps the greatest play any of us will ever see from a third baseman.
With the count 3-1, Nelson Cruz hit a Matt Bush fastball squarely and it left the bat, according to Statcast, at 115 mph. Beltre was playing about 10 feet behind the bag at third, which means that he was about 100 feet from home plate. According to some math that I totally did myself with pencil and paper, that means the ball arrived at Beltre in .58 seconds. Not only that, it was a short-hop, hitting just a couple of feet in front of the 37-year-old third baseman.

He fielded it cleanly.
The play knocked him off his feet a bit, and the recovery took long enough that there was no double play, but there was an out at second. Bush struck out the next batter, Seager, to end the inning with only the one run having scored.
Top of the 9th: of course another run scored. Ian Desmond's hit-by-pitch ended up being the run forced home by Jonathan Lucroy's bases-loaded walk. Andrus then lined out to center to leave the bases loaded for the third time in nine innings. It would be frustrating if the team hadn't also gone 7-for-21 with runners in scoring position.
Given everything that led up to it, you might expect the bottom of the 9th to have been a nail-biting hurricane of an inning, but Sam Dyson was effective. He allowed a one-out single to Leonys Martin, but three pitches later, pinch-hitter Adam Lind grounded into a 4-6-3 double play.
It was a long game (3:44), and a bizarre one (James Paxton had 8 strikeouts in 4⅓ innings, but gave up 6 runs). It was beautiful in its own imperfect way, a game that could only happen when played by our unpredictable species. The human element is safe, for now.

So with that fact firmly established, let's talk about tightening up that strike zone.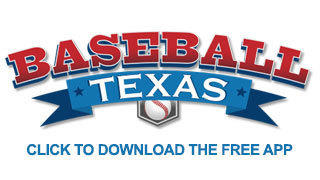 Copyright 2016 WFAA