Date: Monday, September 19th, 2016
Rangers Record: (88-62, 1st place, +8.5 games)
Magic Number: 5
Opponent: Los Angeles Angels of Anaheim
Tonight's Starters: Jhoulys Chacin (5-8, 5.43) vs. Martin Perez (10-10, 4.20)

(FORMATTING NOTE: With yesterday's announcement of the High Desert Mavericks winning the Cal League Championship, the minor league season is over. As a result, we've clipped the Minor League report from the bottom of the daily, and moved the Postseason Check down there to take its place. It de-clutters the top of the Daily a bit, and allows you to get right to today's stories without having to scroll past all the other divisional races, but it will still be updated every day, for those of you who are keeping up with it. As always, thanks for reading!)

It's a grand old tradition of the game to second-guess the manager. Maybe there are some fans with such delusions of grandeur that they honestly believe that they could do the job better, but for most, it's a fairly harmless and occasional sniping about a bunt here or a pitching change there. It fits in the same box as grousing about umpires. We know there is naught we can do about the outcome of any game, but we still invest the thought into the strategy. Honestly, if you start to dig too hard into the psychology of why we do anything that we do in regards to sports, what was once a fun stadium of cheers and jeers can become a really dark and confusing room full of the spiderwebs of human psychology, so let's not tread too far down the "why" and just settle on the "what". We all second-guess the manager from time to time, especially when a decision doesn't go their way.

If ever there is an admission that the manager was right and we were wrong, it is often immediate, and in the wake of that manager's decision working out. "Never listen to me, ha ha ha" we tweet, and the moment is forgotten. But what about when we second guess a decision and it doesn't work in the manager's favor? How often do we admit that we were wrong, the manager was right, and it just didn't – as baseball often doesn't – work out?

Well that's what's going to happen today. Welcome to the September 19th Baseball Texas Daily!

MUSIC RECOMMENDATION
If you, like me, watched the entirety of True Detective Season 2 hoping for it to get on Season 1's level, perhaps your first indication should have been the changing of the theme song. This is no knock on Leonard Cohen, who - along with Willie Nelson - is about the closest thing music can offer me to compare to Vin Scully. But that theme song for season one was just so good... Well, in case you never bothered to look it up, that song was by a band called The Handsome Family. That song was called "Far From Any Road" and it was released in 2003. But today's recommendation is the band's latest release, called "Unseen". It's a well-written bit of Americana that could only spring from what was once the Old West.
(Spotify, Apple Music, Website)

Occasionally these recommendations come from Rangers players, broadcasters, or other people around the team (here's a complete list). If there's a player or person you'd like Levi to ask for a music recommendation, shoot him an e-mail threetwoeephus@gmail.com or a tweet here.

BASEBALL STUFF

1. Texas lost 5-2 yesterday, and while the micro story was bad (Colby walked a lot of guys; "I sucked" was his self-analysis), the macro story remains unchanged from the previous few days: This is a good team, potentially a great team, that is not firing on all cylinders, and will need to be doing so (especially in the rotation) if they hope to make a long run into the postseason, especially with the Red Sox heating up the way they have recently.

2. Martin Perez is tonight's starter, and the aforementioned "macro" view is not lost on him. Asked yesterday if there were any tweaks or additions he needed to make before the postseason, he had this to say: "No, I think I'm good. There's no time. We don't have time to do practice or prepare something (new), it's time to win, and it's time to compete. The time (for adding things) was Spring Training, and now we just have time to compete and win."

Perez comes into today's start having thrown 182 innings. His previous career high was in 2013 when he pitched 124⅓. That was before the injuries, before the Tommy John surgery and the subsequent recovery time. But Perez knew coming into the season that this was not just a possibility, but the expected outcome. He told us that this workload was the plan all along. Asked to assess how he felt it had gone so far, he told us the results had been mixed, but that he feels confident going into his final handful of regular-season starts. "I'd never had thirty consistent starts (before). I think the first half was good for me, it was the second half, when I would face teams I had faced before, and they knew how I pitch and they got me. But I made my adjustments and now I feel great. I just need to continue to throw strikes and attack the zone every time, attack the hitter and move the ball; see what happens. But sometimes you have to have bad days for learning; that's how I learn."

The hope, of course, is that the time for learning, at least via that particular method, is done, and the time to go out and use what you've learned has arrived.

3. Speaking of starters, we've had another round of Rotation Manna: Derek Holland will be starting Wednesday, then after the off day on Thursday, Cole Hamels and Yu Darvish will go on Friday and Saturday in Oakland. Jeff Banister told us that the reason was two-fold. One, it was to give them an extra day of rest, which he considers to be important, especially at this time of year, at the end of a long season, gearing up for a postseason push. Secondly, it was so they could get some extra work in on the side; both Darvish and Hamels have struggled recently, and both appear to be grasping to find the handle on their top gear.

Depending on how things go with the clinch, Hamels and Darvish could "quite possibly be Friday/Saturday, Friday/Saturday," Banister told us. "But we've still got some yardwork to do…" The mood in the room was light today, so the conversation bounced around the room a bit between manager and reporters. "I'm going to nag you like my wife nags me: get the yardwork done, will ya?" "We're clipping the weeds right now, we're on the weedeaters," Banister joked. "The weeds are clipped, just sweep them up!" someone else joked. Banister showed off a sharp sense of wit with his reply: "I'd rather be watering the field right now."

4. Banister has confidence in both of his aces, but admits that it would be beneficial for each of them to have at least one quality start before the playoffs. "Well yeah, I mean anyone-- they don't want to go out and throw a shoe," Banister allowed. "It would be nice for them to go out there and throw the ball well and have success. There's a lot of feel-good there, a lot of momentum. But it's like anything else: these guys, they can go in the bullpen and warm up, and they're lights out, and they walk through the door, and walk out there and things don't go their way. And they can be out there in that bullpen and the ball can be all over the place, and they can walk through those doors and throw a no-hitter. What's necessary, really, is for all our guys to get on that roll of quality pitches, manage the game, go as deep as they can. Because there is a lot of feel-good and satisfaction about that. The psyche of all these guys, as strong as we know they are, they're mentally stronger which allows them to relax, and we know when they relax, they perform a lot better."

5. So let's get down to that mea culpa I teased in the intro: with the Rangers trailing 3-2 yesterday, the bases were loaded in the 6th inning and there were two outs. With right-hander Liam Hendriks on the mound, Jeff Banister elected to pinch-hit for Delino DeShields. I was of the opinion that the switch-hitting Carlos Beltran would be the obvious choice. Banister went with 21-year-old rookie Nomar Mazara instead. Mazara struck out to end the inning, and the Rangers went on to lose 5-2.

Banister spoke after the game and defended the move thusly: "If we use Beltran there, it's a two-player move. Obviously, we've got a full bench… however, Mazara has come up big in those kind of situations for us, and put together some really good at-bats when we've asked him to pinch-hit in those type of situations, so - it still felt good enough early enough to go ahead and use him; he goes out and plays the outfield, and we still have Beltran on the bench if needed. We could use Beltran there, and then we make a two-player move, and we don't have him late, and we wind up probably having to pinch-hit again later."

Of course, Beltran did pinch-hit later in the game. He singled in the 9th and was stranded. The move didn't work out. But baseball, especially batting, is a sport of a thousand failures and a few glorious successes. The results are the easy thing to look at. But was it the right move to make?

- May 10th
Down 11-6 in the 8th inning against the White Sox, Mazara hits for Stubbs. He walks to load the bases, and later scores the third run of a seven-run inning when Ian Desmond triples. Ryan Rua later hits a 3-run go-ahead home run, and the Rangers win 13-11

- June 24th
Up 7-4 in the 6th inning against the Red Sox, Mazara pinch-hits for Ryan Rua to lead off the inning. He walks, but does not score. Boston comes back to score 4 runs in the 9th to win 8-7.

- June 28th
Up 4-1 in the 8th inning against the Yankees, with 2 runners on base and two already home in the inning, Mazara hits for Rua, and singles to score Beltre. He later scores on a Profar infield single. Texas wins 7-1.

- July 10th
Trailing 13-2 in the Twins, Mazara pinch-hits for Elvis Andrus. He grounds into a fielder's choice.

- August 8th
Up 4-3 on the Rockies, with the team having scored 3 runs in the top of the 9th to take the lead, and the bases empty, Mazara pinch-hits for the pitcher's position. He strikes out, but the Rangers win 4-3.

- August 16th
With the game tied 1-1 with the A's, Mazara pinch hits for Rua in the 7th inning with a run home in the inning and a runner on first base. He sends a ball to the warning track, but it is caught. Later, after the A's have scored a combined 3 runs in the 8th/9th innings, he strikes out to lead off the 9th. The Rangers eventually come back for a win on a walk-off Rougned Odor hit-by-pitch

- August 21st
The Rangers trail the Rays 6-4 in the 7th inning. One run is home in the inning, and Mazara bats for DeShields with 2 on and 2 outs. He strikes out to end the inning.

- August 30th
The Rangers trail the Mariners 7-6 in the 8th inning. Mazara bats for Carlos Gomez in the 8th inning with one out and nobody on. He flies out to left field, and the next two batters walk but do not score. However, the Rangers get another walk-off the next inning when Rougned Odor hits a 2-run home run for the 7-6 win.

- Sept. 6th
The Rangers have scored 3 runs in the 5th to take a 6-4 lead over Seattle. Mazara hits for DeShields, and is hit by the pitch. Later, he walks, and in the 9th inning, he reaches on an infield single. Texas wins 10-7

- Sept 9th
The Rangers and Angels are tied 1-1 in the 7th inning. Mazara hits for DeShields with two outs and a runner on first. He singles, but is later erased on an Ian Desmond double play. Texas wins 2-1 thanks to an Adrian Beltre 8th-inning home run.

- Sept. 18th (yesterday's game)
This means that at the point of yesterday's decision, Mazara's pinch-hit totals in 10 plate appearances were as follows: 2-for-7 (.285) with 2 walks and a hit-by-pitch, 2 strikeouts, and an RBI.

Before yesterday, Carlos Beltran's pinch-hit totals? 1-for-8 (.125) with a double, 2 walks, and 1 RBI and 4 strikeouts in 10 pinch-hit appearances.

Of course, these are absurdly small sample sizes, and not at all the sum total of what went into the decision. But at very least, it was worth it to me to dig in and see if Banister's claim that Mazara had "put together some really good at-bats in those situations" had any merit. It absolutely did.

Also, here's a fun thing to think about: Nomar Mazara is 21 years old, and he's going to be a Texas Ranger for a long time.
(I still would have gone with Beltran.)

6. Injury Report:
Shin Soo Choo is also working hard to make it back before season's end. Choo took "soft toss" today, which is the next step up from hitting on a tee; someone sits across the plate from him and "softly tosses" a ball up and into the zone. That went well ("I feel good, but we have to go through the process; we don't want to rush it." Choo said.) His next move will be to hang out in the bullpen and "track" pitches - no swings - to get used to seeing a ball thrown in his general vicinity. Then at some point he will go to Arizona to get live at-bats in game situations; part of the Arizona instructional league. "And the fall league, too," Choo added, before pointing at himself and joking: "top prospect!'. Choo doesn't know for sure when he'll be headed to Arizona, but he'll be going to Oakland. Between Choo and Prince Fielder, you get the idea that it's important to both player and team to have the guys there for the celebration when the division is finally clinched.

Tony Barnette threw on flat ground again yesterday, and said he "let it go pretty good yesterday, about 90-95%" and he feels fine today. He said he expects to go through the normal throwing/stretching routine today, and "hopefully start getting downhill (throwing from a mound) sometime in the next few days". No one is giving a definite answer on what day they expect him to be back in a game, but Barnette said "If I'm not back by the time we get back from Oakland, then I think we probably have an issue, so - I'm going to go ahead and try to get back as soon as possible." It is not likely that Barnette would go to Arizona, however. Banister said that a simulated game would work fine to get him back into game shape, and especially with the expanded rosters, there was no shortage of batters to provide a formidable lineup of hitters.

POSTSEASON / ELIMINATION CHECK
(Lead, Magic # in Parenthesis)

The White Sox are divisionally eliminated, Tonight in division eliminations, we could see the Rockies bite the dust. In the Wild Card race, Philadelphia could be tossed on the pile this evening.

AL DIVISION LEADERS: Texas (8.5, 5), Cleveland (7.0, 7), Boston (3.0, 11)
AL WILD CARD: Baltimore (+1.0), Toronto (2.0, 12)
NL DIVISION LEADERS: Los Angeles (5.0, 9), Chicago (16.0, C), Washington (8.0, 6)
NL WILD CARD: NY Mets (+1.0), San Francisco (1.0, 13)
AL Eliminated, Division: W: OAK, LAA / C: MIN, CWS / E: TBR
AL Eliminated, Wild Card: MIN, TBR, LAA, OAK
NL Eliminated, Division: W: ARI, SD / C: CIN, MIL, PIT, STL / E: ATL, PHI, MIA
NL Eliminated, Wild Card: ATL, SD, ARI, CIN
Clinched: Cubs
Rangers AL Home Field Advantage Tracker: 1st place, 1.5 games, Magic Number: 12

You can follow Levi Weaver on Twitter at @ThreeTwoEephus, or for fewer puns and more straight-forward Baseball News updates, you can follow us at @BaseballTX, or download the app and get in-game updates and notifications by clicking on the logo below!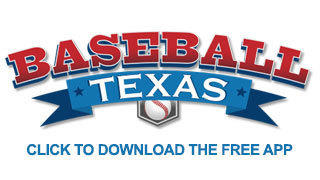 Copyright 2016 WFAA