DALLAS - Welcome to The Bullpen, a weekly collection of Rangers thoughts from Greg Tepper. Let him know what you think on Twitter @Tepper, and please be gentle.
It's the April 12th, 2017 edition of The Bullpen, the real reason Justin Thompson is still throwing off flat ground.
Leading Off
You are old, and your favorite baseball players are not.
OK, that sounds ruder than I intended. Let's back up.
Because of the daily, relentless nature of baseball, players you watch every day quickly weave themselves into the tapestry of your life. And much in the same way that you likely couldn't pinpoint exactly how long you've been driving your car or how long you've owned your particular toothbrush, players fade to the background and into the realm of "well, they've just kind of always been there."
It's especially prevalent with young players, I've found. We have a natural assumption to believe that players are always finished products, when really, most of the young stars are still infants in the baseball world.
To wit:
Jurickson Profar is 24 years old. He's almost a year younger than the youngest Jonas Brother.
Joey Gallo is 23 years old. Bill Clinton had been in office for almost an entire year when he was born.
Nomar Mazara is 21 years old (though he'll turn 22 in a couple of weeks). The youngest member of Fall Out Boy — you know, the band that wants you to light mups — is 11 years older than Mazara.
And even the stalwarts on the team are younger than you think. Elvis Andrus has been around forever, right? Elvis Andrus is younger than the dude who played Ron in the "Harry Potter" movies. Yes, really.
I guess what I'm saying is that you're old.
Three Numbers
0 — The Rangers' run differential through its first six games. For all the hemming and hawing about how lucky Texas was in 2016 (much of it justified!), they're actually off to a rather unfortunate start according to the Pythagorean winning percentage.
1,064 — Drew Robinson became the 1,064th player in Texas Rangers history when he pinch-hit for Delino DeShields last Wednesday. He is presently one of 26 players to play in just one game for Texas, along with luminaries like Greg Golson, Doug Davis and Elizardo Ramirez.
26,410,000 — Dollars that the Los Angeles Angels of Anaheim are paying Josh Hamilton — who, to remind, is both injured and also a member of the Texas Rangers — this season.
Forgotten Ranger of the Week
Hey! Remember Cliff Brumbaugh? A 13th round pick by the Rangers in the 1995 draft out of the University of Delaware, he finally cracked the Majors on May 30, 2001, replacing Rusty Greer in the 6th inning of a blowout loss to the Royals (Pat Mahomes — the father of the Texas Tech quarterback and NFL draft prospect by the same name — got lit up for 7 runs in an inning-plus).
He'd play in six more games for Texas, going 0-10 with a walk, before being waived and picked up by the Rockies. He fared a little better in the NL, going 10-for-36 with a homer and four RBI in 14 games, before being granted free agency after the 2001 season. He bounced around the minors for a couple more years before he was released by the White Sox in June 2003, opting to head to Korea and Japan, where he played until 2003.
Nowadays, he's a hitting instructor at Oklahoma Fuel, a baseball academy in Edmond, Oklahoma, where he works alongside Jeff Bronkey, who earned his first of two career saves by pitching the final three innings of the Rangers' 13-2 blowout win over Milwaukee in his Major League debut on May 2, 1993.
Arbitrary Top 5
The Top 5 Texas Rangers managers, by winning percentage:
5: Jeff Banister (.561)
4: Billy Hunter (.575)
3: Tim Bogar (.636)
t-1: Del Wilber (1.000)
t-1: Eddie Stanky (1.000)
Ballpark Food of the Week
The pretzel crust pizza. Because what goes better with an Italian delicacy than fried bread covered in salt? We deserve to be destroyed. You can allegedly find this affront to God outside Sections 11 and 30.
Former Ranger Watch
Wilmer Font has had quite a ride since appearing in two games for the 2013 Rangers. After spending the 2014 season in the minors, he was granted free agency and signed by the Reds, who released him after spring training.
He spent a year with the Ottawa Champions of the Canadian American Association of Professional Baseball (note: they did not win the championship that season) before signing with the Blue Jays in midseason of 2016.
He was released, then signed by the Dodgers, and you can now see him plying his wares for the Oklahoma City Redhawks. He's still only 26 years old.
Unrelated YouTube Video of the Week
Here is the entire movie "The Fellowship of the Ring", except every time the word "ring" is spoken, the movie gets faster. It is a two hour, 58 minute movie that finishes in less than nine minutes.
Elvis Andrus Twitter Emoji Watch
Elvis Andrus loves emojis, so we'll keep track of them by drawing a Tweet at random and counting the emojis.
Elvis has been unusually quiet this week, so we have to go back to last month, to a Tweet lauding a Dominican musical artist Jhoni the Voice. It includes two emojis: a thumbs up and a party noisemaker of some kind.
Through two weeks, the Elvis Andrus Emoji Count is at eight, averaging four emojis per sampled Tweet.
Words of Wisdom from Jose Canseco
Every week, we'll close out The Bullpen by taking time to enjoy the thoughts of former Ranger Jose Canseco, because we have so much he can teach us.
"I hear the amount of free food the Media gets is insane .worried about Media Belly so please make my spreads heavy on the paleo" — Jose Canseco, via Twitter
See you next week on The Bullpen!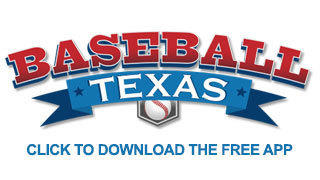 © 2018 WFAA-TV