DALLAS - Baseball is cruel, in a way.
For one, the Texas Rangers have to go on several west coast trips and you have a week of games keeping you up until two in the AM.
For two, a team can just drop out of relevancy so much that you actually kind of forget they exist until they come up on the schedule, and then you're like 'oh, yeah, the Angels have probably the best player in baseball, oh, and we get to see Craig Gentry again!' then you go check B-R to see how ol' Kittenface is doing and you realize that he was DFA'd a month ago, and hasn't been picked up by anyone, and his career might well be over and he's eleven months younger than me.
Baseball can also be cruel in that you can get ejected from the dugout two outs before your team is eliminated from division title contention by the team leading you (both in the game, and the season), but, sometimes cruelty is nature's way of evening itself out, I guess.
Don't look back (at Angels), I heard you say
Quick survey, what does this team really need, to prime itself for an October run that is becoming more and more mathematically certain by the day?
Yu Darvish back on track, yes. Cole Hamels, too. Getting Colby Lewis back up to speed enough to start Game Three or Four on the road? Oh yes, oh my.
Well, this weekend Yu, Cole, and Colby gave the team 18 combined innings, with six runs allowed, twenty strikeouts, seven walks, and three homers (all of which were the Colby solo shot variety). That's pretty good.
I guess you want a bit more detail than that, because what we've accustomed you to in this space is more of a game-by-game thing (although it would be pretty fun if I could just write down 'hey the Rangers won two of three, Jared Weaver retained some kind of goblin-king magic over the Rangers, let's go play Houston and get some dang snacks' and be done with it), so…
Yu Darvish started on Friday, and continued his slider-lead resurgence after a minor bit of stumble, going 6.2 innings and not allowing a run until his final pitch, a hard-fought triple off the bat of Andrelton Simmons, who fouled off a series of good pitches and laid off two two-strike breakers that would've lead to hilariously awkward swings and misses elsewise.
Of the above conglomerate line, Darvish contributed nine strikeouts and one walk. Unfortunately, his counterpart, Tyler Skaggs, nearly matched his line, going six shutout innings. Fortunately, over those six innings the Rangers were able to work four walks, which drove his pitch count up, which ended his day, which brought on MIke Morin, the first of five Angels relievers to complete the final three frames (thanks, expanded rosters and Mike Scioscia).
Morin greeted the Rangers by allowing a Mitch Moreland double. Moreland then move to third on a Gomez groundout, and scored the game's first run on an Elvis Andrus single. The aforementioned Simmons triple would tie the score at one apiece all a half frame later, but… the Texas Rangers have Adrian Beltre and the Los Angeles Angels of the General California Area do not.
Beltre hit a one out solo shot to left-center off J.C. Ramirez in the eighth, taking the deciding run. Matt Bush handled the eighth without issue after getting the final out of the seventh, and Sam Dyson allowed a leadoff single to Mike Trout, which is shorthand for Trouble.
He then coaxed a lazy, very shallow left-center fly from Albert Pujols, which Elvis Andrus allowed to drop in front of him because he learned something from Omar Vizquel. The popout-turned-single allowed an easy throw out of the top-of-the-charts speed on the basepath Trout, replacing him at first with ponderous Albert Pujols. He was still the tying run, but if the game went to extras, the bat of Pujols was replaced by pinch-runner Rafael Ortega, which is a bit of a downgrade. That Elvis… he's something.
Anyway Dyson got Simmons to ground out after striking out C.J. Cron, and mutual beard tickling was done with the 2-1 lead finalized.
On Saturday, Cole Hamels still struggled somewhat with his command, walking four in his six innings of work. But, he does what you expect of an ace, which is control the game overall, which he did, only allowing four hits and two runs (a leadoff walk, stolen base, fielder's choice, and sac fly in the third, and a one out walk-single-wild pitch-groundout sequence in the fourth).
However, in each of those innings, he managed to stop the bleeding there, departing with a fairly cushy 4-2 lead before handing the reigns over to Keone Kela in the seventh. What followed is… well, let's say this, Kela was replaced by Tanner Scheppers, and the idea that that statement may apply to the postseason roster and not just Saturday's game is no longer a flight of fantasy. Scheppers did as he has done since returning, notching the out via a grounder to short. However, that cushy lead evaporated, and the Rangers were now down 5-4.
Then came the eighth. Adrian Beltre led off with a single, Moreland hit into a fielder's choice, replacing him at first. He was replaced by Delino Deshields, but since the following batter, Jonathan Lucroy, took the third pitch he saw 375 feet down the left field line, the speed didn't matter.
The Rangers would go in to get the pizza run (that's the seventh tally, because #Rangers7) in off a Nomar Mazara triple and wild pitch, then Matt Bush silenced the Angels over the 8th and Adrian Beltre hit a pitch that was approximately three feet over his head into left to score Desmond in the ninth (side note: this game also featured Joey Gallo, pinch runner. I love September baseball. Sometimes) to give the Rangers a 8-5 lead.
Sam Dyson would protect this opportunity with aplomb, striking out Trout and coaxing a weak grounder off the bat of Pujols for the win.
Mike Scioscia didn't get to immediately console his team from being officially eliminated from the division, because he was tossed with Trout up in the ninth, and I don't really care why, because sometimes when two villains fight each other you just sit back and enjoy it.
Finally on Sunday, Colby Lewis made his triumphant return to the majors after telling these darn kids in the minors to turn the music down and stop twitterin' so dang much (just kidding, he probably took them all out for a nice steak dinner and gave them very solid career advice, including having a backup plan because baseball takes away your Plan A real quickly).
It was what you would call uneven; 5.1 innings, three runs (which is good, I would feel great about Colby giving the team that in the ALDS in Game Three/Game Four). But, the way he got there was troublesome; he gave up solo homers to Yuni Escobar (first) and Andrelton Simmons (second and sixth innings). Yet, he didn't allow a hit to Pujols or Trout, so that's encouraging. All in all, call it a solid day for Dad-Warrior Pitcher Colby Preston Lewis.
The offense meanwhile did not have much. The highlights are two Adrian Beltre solo homers (the sole runs Texas would score) and.. Well Joey Gallo had a quality plate appearance resulting in an eight pitch walk in the seventh to end Jered Weaver's day.
Other than that, not much happened. Tanner Scheppers and Dario Alvarez acquitted themselves well, pitching a combined 2.2 innings with a solo baserunner. Look, you watched the Cowboys. I know you did. That's ok. What I'm telling you is you didn't miss a whole lot.
The Astros lost on Sunday anyway, which set the magic number to 10. Speaking of which…
Abra, abracadabra, I want to reach out and grab ya
The Rangers head to Houston for the season's final series with the Astros. The aforementioned magic number is 10. That means this series will end with it at 4, 6, 8, or remaining at 10, assuming the Mariners also lose which is reasonable because they are the Mariners.
So… it's not exactly a big deal, but it's kind of a big deal. The Astros basically have to run the table as it is. Taking even one game removes all but the faintest of Houston hope (and it is faint right now, don't get me wrong).
In tonight's opener Martin Perez will oppose Doug Fister (and, yes, I double checked, he does not respond to the first name 'Dog'). Fister hasn't made it past the fifth inning in four of his last five starts; Perez needs a strong game on the road before the regular season ends to establish his bona fides as a playoff starter, especially given that you'd rather employ Darvish/Hamels in Game One/Game Two to make the odds of a second and or third appearance by either of them more likely. This puts a Martin Perez start almost certainly on the road, where he hasn't succeeded so much this year.
On Tuesday A.J. Griffin goes for Texas, and Houston has not named a starter as of press time, which is almost certainly a bit of gamesmanship I can at least respect. Griffin is 2-0 versus the Astros with a 3.86 ERA on the season.
Finally on Wednesday, Yu Darvish will look to wash the unpleasant taste of his last start against Houston out of his mouth, like a refreshing bite of gari after a bite of amaebi found with a heavy dollop of wasabi (this is a sushi joke because Darvish is Japanese… get it?). Houston will again deploy To Be Announced, and will probably be playing for their season.
And if you listen closely, you can almost hear Carlos Gomez's adrenal glands bursting with anticipation.
Send Joe your favorite sushi combinations on Twitter @thejoeursery.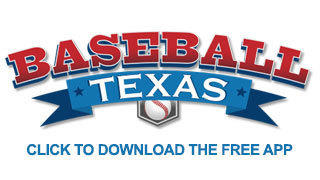 Copyright 2016 WFAA