When I was 19, I was a fool.
I could give you dozens of examples, but let's stick with this one; me, with a 1983 Mustang on its final gasping breaths, calling local car dealerships to ask if they had any cars selling for about half as much as they'd want to sell any car for.
I get one with a chatty salesman, and he tells me he doesn't have anything near my price range, but, gosh, that '83 Mustang, those go for a pretty good price in trade-in, why don't I come in and have a look around and see if we can't work something out?
We hung up, and I weighed everything in my head. He was probably gaming me, right? No way the trade in for that dying Mustang would be even noticeable, let alone significant enough to price me up into the realm of, you know, a functional car. I mean, I had bought it for $800 a year ago, you know, and the radiator blew up since then...
He was definitely working me. Right? Maybe there was a ten per cent chance he wasn't. But if he wasn't…
The Astros, like me, are young. The Astros, like me, are fools. But the chance they're banking on now is that ten percent chance they win a Wild Card play-in (ok, that's actually 13% per BP and 17% per Fangraphs and 19% per 538, but, roll with me here).
Because, if you'll look at each of those, you'll note the chance they have at prying the right to answer their phones with 'First Place Houston Astros' in 2016 is less than 1% (actually, don't worry about clicking all three- they all agree in that instance).
Gotta find a way / A better way / I better wait
On Friday, the reclamation deals of Doug Fister and A.J. Griffin met. Fister was given the early advantage after a first inning homer (solo, Bregman) and sacrifice fly (Gattis, scoring Altuve) gave the Astros an early 2-0 lead, and foolish hope. But Bregman giveth, and then Bregman giveth back; his error on an Elvis Andrus grounder a frame later tied the score at two. Griffin, meanwhile, found his groove, keeping the Astros off the board until the fifth when Jason Castro hit another solo homer, giving the Astros 3 runs.
That cut the Rangers' lead to six runs, after Texas seven runs scored in the fourth, keyed by homers from Carlos Beltran, Rougned Odor, and Jonathan Lucroy (hey, we traded for those guys and Houston didn't really trade for anyone- want a narrative there?).
The Astros had heard about the Rangers' issues with the run differential metric, though, and pecked the lead down to two runs by the eighth, but Keone Kela and Sam Dyson set down the last four Astro batters without issue to finalize the 10-8 score.
Then, Saturday, and a fine Saturday it was. Again the Astros struck first, this time with a run in the second off a single by Teoscar Hernandez. But then Adrian Beltre tied it with a solo home run in the bottom of the frame; and while Derek Holland labored through most of his six innings, he labored successfully, not allowing his second run until the sixth (Evan Gattis solo homer).
The Rangers chased his counterpart, Joe Musgrove, with one out in the fifth and five runs in. The other seven Rangers runs, you can all charge to the Houston bullpen. Meanwhile Texas' bullpen kept the line clean until the 9th (albeit not without a bit of drama from Kela in the seventh, including taking a Jose Altuve-hit ball off his pitching hand to load the bases with one out, before inducing a DP grounder from Carlos Correa to end the threat without harm… to, you know, anything but Keone's hand) when Dario Alvarez allowed a two-run home run to Jake Marisnick, but, you know, at 12-4 that's ok, and at an 10 ½ game lead in the division it's really ok.
Everything lined up well for a sweep as Yu Darvish lead the Rangers out on Sunday, but, he wasn't really feeling it. As was the norm, he allowed two first inning runs, and three more in the fourth before ceding to Nick Martinez in the fifth.
Unlike the previous two contests, the offense didn't show up to bail him out. But once he left; Rougned Odor hit a two-run homer in the fourth to cut the lead to three, then the team scored three more in the fifth (Mazara single, Desmond double, Beltran double, Odor single) to bring the score to 6-5 (oh, yeah, Gattis hit a 414 foot homer off Martinez in the top of the 5th).
A fielding error by Rougned Odor in the 6th brought home the Astros' seventh run, which probably brought half-price pizza to Houston, which probably legitimately is the best news hundreds of Houston residents have received all day.
That run loomed large as the Rangers got a quick run off Ken Giles in the ninth, after Desmond lead off with a ringing triple and Beltre grounded out to bring him home. But then Odor struck out swinging, and really, which Ranger would you rather have swinging in that case, really?
Just picture Bob Ross talking about how you got to have a little darkness so you can appreciate the light. Or picture how you can say 'well they had to lose a one-run game eventually, right?' to that Cards fan in accounting and you can kind of roll your eyes a little and then get back to your desk because work doesn't happen in the break room, right?
Anyway they lost 7-6 and the magic number didn't go downwards and skip a digit for the first time this holiday weekend.
It's so relaxing / to know that you're asking, whenever you get your way
The Rangers head north and westwards, revisiting a Seattle team still smarting from that little sweep from a few days back.
A matchup of aces looking to re-right their ships occurs today as Cole Hamels and Felix Hernandez will start opposite each other. The Mariners scored six off Hamels in 4+ innings of work on Tuesday; the Rangers scored six runs off Felix Hernandez the following day. Baseball, man. Meanwhile, Coby Lewis will head to Everett to make his third (and likely final) rehab start for Spokane.
On Tuesday, Martin Perez will oppose James Paxton. Perez went six scoreless against the Mariners on the same day they were flogging King Felix; Paxton let a broken nail derail his appearance against Texas last Tuesday.
As Round Rock's and Frisco's season ends Monday, expect the next wave of September call-ups to head to Seattle sometime around Tuesday; Jared Hoying, Joey Gallo, Andrew Faulkner, and Tanner Scheppers are likely candidates.
The $64,000 question remains whether or not Connor Sadzeck will get a cup of coffee in the Majors. The big Frisco righty could join fellow career-innings maximum Yohander Mendez as here to watch and learn (and maybe throw 2-3 low pressure innings).
On Wednesday A.J. Griffin will oppose rookie lefty Ariel Miranda. The 27 year old from Cuba allowed a .249 batting average against in the minors this year; he struck out 7.8 per 9 IP and walked 2.8 per 9 in AAA this year. He was also traded for Wade Miley, so… you know.
In Thursday's finale, Derek Holland will take the hill for Texas opposite Taijuan Walker. Walker ought to be fresh, as his last start went for only ⅔ an inning versus the Angels. He gave up three homers in that ⅔ an inning. I'm not a doctor but that's not very good.
Meanwhile, Houston travels to Cleveland for a four game set with the Indians wherein they'll see Mike Clevinger, Corey Kluber, Carlos Carrasco, and Trevor Bauer. Keep in mind the Rangers' magic number is 17 for the Astros (14 for the Mariners), and a loss for them counts it down, as well. There's nothing #gauche about that, in September.
Check out Joe on Twitter @thejoeursery or else you'll find yourself with phantom meat sweats.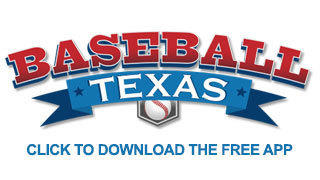 Copyright 2016 WFAA