DALLAS - There's something about the middle of September. Like, 95 degrees in June, that's not too bad. 95 degrees in mid September, though, feels like someone is dragging a cat through your soul. Your body has this clock that says 'you can buy a pumpkin spice latte it should not be so hot that walking across the concourse will make you legally considered to be well done this is not fair.'
Baseball is kind of the same way right now, because of the fact that the Rangers are almost a mathematical certainty to win the division. The inevitability is fully ingrained in all of us at this point. I mean, the Rangers could go 3-9 over this final 12 game stretch of the regular season and the odds are they'd still be dousing each other in champagne at some point. Heck, the fact is they could lose out, and their odds of winning would still probably be better than Seattle's right now.
That kind of certainty produces this weird blasé feeling, doesn't it? Like sitting through an opening speech at a graduation ceremony. Look, we all just want the diploma at this point. We all just want it to be fall. We all just want October to get here.
Oakland Azzzzzzz (get it it's like I fell asleep just typing out their name… because they're boring, right?)
I suppose it's kind of gauche for me to talk about the grind of playing out the string when you just faced Oakland for three games, but then again when a team's down streak looks likely to be on its third consecutive year next season -- and year eight out of ten at or below .500 -- but we're not exactly striving for fairness here.
Regardless, Cole Hamels lead the team out on Friday, and while you're generally conditioned to think 'oh that's good' the past month has not been kind to Hamels. Like, 9.88 ERA unkind.
You have to have faith that between Hamels, Jonathan Lucroy, Robinson Chirinos, Doug Brocail, and Brad Holman (plus the other assorted sharp pitching minds in this clubhouse) that they'll figure it out (and maybe they did, since Hamels had some glimpses of sharpness), but it's also ok to be a little worried. This whole them, by the way, can be applied to the whole weekend.
Hamels pitched fairly ok through the first three frames, working around a leadoff walk/double combo in the second with no runs scored. Then, in the fourth, he allowed another leadoff walk, and another extra base hit after, only this one left the park, because it's Khris Davis and it's the Rangers. Another run came across after a double-sac fly-single sequence, but a strike-em-out-throw-em-out double play ended the frame with the three runs in.
After a clean Hamels fifth, the Rangers gnawed the lead down to 3-2 with a Lucroy leadoff walk, Elvis Andrus double, and a run scoring groundout off Carlos Gomez' bat. Then, Hamels' ran into trouble again with a two-out walk of Stephen Vogt and a three-run homer from Brett Eibner (yes, real name, I checked).
Hamels handed off to the bullpen at this point and Keone Kela, Matt Bush, and Sam Dyson sat down nine A's, with each pitcher allowing a single, five via strikeout.
The Rangers' offense got two runs back in the bottom of the sixth with back-to-back Beltran/Beltre doubles to lead off the inning and a Moreland single, bringing the tally to 6-4 Oakland. A Carlos Gomez leadoff homer in the seventh brought the deficit to one, which brings us to the ninth, the crescendo of the only good piece of music over the weekend.
With one out, Carlos Beltran doubled, and as the tying run on second was replaced with Delino Deshields. Adrian Beltre then walked, replaced by Joey Gallo (Joey Gallo, pinch runner will never not be funny to me). That brought up Rougned Odor, who we all know smells pennies in situations like this; he struck out.
With two outs, the game came down to Jonathan Lucroy. He singled past Danny Valencia (betcha Beltre would've snagged that), Deshields and Gallo raced home, the Rangers had the first lead of the evening at the exact same moment the game ended. Gatorade showers. Another Rangers win that leaves fans in Seattle and Houston spitting. 7-6.
Ok so Friday's game was pretty great (at the end at least) but then the rest of the weekend; not so much. I'm going to gloss over, like, a lot here. We all ok with that? Ok. Cool.
On Saturday Yu Darvish had some issues. Maybe it's a mechanical kink he tried to work out between starts, maybe it's blue jerseys, I don't know, I just know he allowed seven runs over five innings, two homers, four walks, seven strikeouts. He'll figure this out, right?
Meanwhile the Rangers couldn't figure out Raul Alcantara, who allowed two runs in 5.2 (two-run homer for Carlos Gomez, thanks Houston!). Those would be the only two runs the would score. Jose Leclerc and Yohander Mendez gave the Rangers 3.1 innings of one run ball, but Dario Alvarez kind of exploded a little, and the final score was 11-2, because sometimes you just want to troll the run differential people a little.
Then on Sunday the Rangers trotted out what looked suspiciously like a post-clinch hangover lineup a week early, starting the game with Beltran, Moreland, and Mazara on the bench and Adrian Beltre DH'ing. Notably absent from this lineup was Joey Gallo, but let's not read too much into that and just think they wanted his elite pinch-running capabilities on the bench maybe. Behind Colby Lewis, they scored two runs.
How did Colby do? Well, let's ask Colby.
'I didn't do my job. That's the story.'
Father of the century. Anyway, I think the Colbster was a little hard on himself, because he gave the team five pretty solid innings, even striking out the side after a leadoff single/walk combo in the first. Walks... walks were an issue, sure, and there's always a solo homer or two when Colby's throwing, but my thought is, if he can give you four or five good innings in game three or game four come October… you've just got to trust the bullpen at that point, and with multi-inning options like Matt Bush and Alex Claudio.
Hopefully with horse-like starts from Yu and Cole to start the series off keeping them fresh (hey, look, every team that wins a championship hopes a few things go right, ok?) that's a functional strategy.
Anyway, in the sixth Colby went walk-single-walk-lineout-walk, leaving Claudio with one out and the bases loaded. One more run came across, but Claudio limited it to just that. The Rangers loaded the bases themselves in the bottom of the frame, but pinch-hitter Nomar Mazara struck out to end the threat with no runs in, and the Rangers were in a 3-2 hole that became 5-2 when Khris Davis hit his 40th homer of the year.
Ryan Dull (also a real name, I checked, but I'm guessing his father probably was a witness to some mafia murder in the 1970's?) closed out the ninth without major issue, and the final score was set there.
The team has one more three-game set in Oakland and we can go on forgetting about the 2016 Oakland A's just as everyone else and history itself will.
Did you know there are only five Angels named in the Bible?
(If you catch that reference, neat! If not, probably don't look it up.)
So with the magic number set at five (four over Houston), the Angels visit Arlington for a three-game set. The Angels are 65-84, 22.5 games back of the Rangers, and 30-44 on the road. That doesn't really matter, I just like writing it.
In tonight's opener, Martin Perez will oppose Jhoulys Chacin. Chacin has bounced between the rotation and bullpen for LA of A this year, owning a total ERA of 5.43 over 126 innings of work. Perez, meanwhile, is looking for his fourth straight quality start, and to continue his tour of 'Please trust me to start a playoff game'.
Meanwhile, the Mariners will face Marco Estrada and the Blue Jays in Toronto, sending Taijuan Walker to the hill, and Houston will match Brad Peacock against Jharel Cotton in Oakland.
On Tuesday, A.J. Griffin will oppose Daniel Wright. Wright is recent waiver claim from Cincinnati, where he pitched well enough to be waived from the Reds. He has a 7.04 ERA on the year, and allowed four runs in five innings' work against Texas a week and a half ago.
His season long appearance is 5.1 innings, so expect a lot of Angels' bullpen work, and the game will hopefully be done by two or three in the morning. Meanwhile Seattle will match Hishashi Iwakuma against J.A. Happ, and Houston will send Joe Musgrove against Sean Manaea.
In Wednesday's finale, Jered Weaver will bring his goblin magic and 83 MPH fastball against a Texas starter to be named, but likely Derek Holland. Given that the magic number could well be one at this point (assuming two Rangers wins and two Seattle/Houston losses) you could see Nick Martinez, or it could be Holland.
Aaron Sanchez will opposed Felix Hernandez with Seattle's season possibly on the line, and Collin McHugh will face an unannounced Oakland starter, likely because they want to see who can get the day off at Home Depot.
It's worth noting that the team goes on the road following a day off Thursday; you have to assume if there's any chance at all to clinch the division at home, and not in Oakland or on a day off (Mariners are off and the Astros play the Angels on Thursday, a combo platter of Rangers wins and Seattle losses and Houston wins in the preceding three days could possibly lead to them playing that game with a loss eliminating them), the Rangers will go for it.
Plus, let's remember the early-season magic of the 'unplug' treatment; given the day off to Thursday to recover from a celebration, Jeff Banister could roll out the hangover lineup in Oakland on Friday and Saturday, giving a number of regulars a three-day break before getting back to never, ever quitting. What I'm saying is, maybe go ahead and buy a ticket for Wednesday. I got a feeling.
Check out Joe on Twitter @
thejoeursery
for lottery ticket numbers and his prediction on how many wins the Cowboys will have in 2016.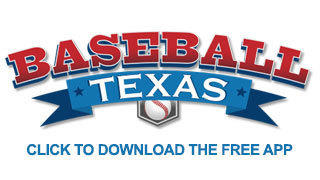 Copyright 2016 WFAA