If Friday night was a poetic, mysterious baseball epiphany, culminating in a 2-run, 9th inning walkoff single, then Saturday was a dropped gallon of baseball milk, bursting and spilling all over the floor approximately 15 minutes before guests are due to arrive. It's annoying, and it's going to smell bad for awhile, and it is a reminder of the irksome truth about the broken and imperfect nature of life, but hopefully it's probably not to be enough to cause any foundation damage.
Yu Darvish said after the game that he had tried something new with his mechanics this week in his bullpen session, to great success, but that when he couldn't get a feel for it in the first couple of innings, he tried to revert back to what he had done in Anaheim. When he wasn't able to get a feel for that either, well - there's a metaphor here about trying to turn around mid-jump.
By the time Darvish got Bruce Maxwell to fly out to end the fifth inning, he had allowed two home runs (a leadoff shot by Joey Wendle, his first career home run, and a three-run job by Marcus Semien in the 5th to make it 7-0), and walked four, including the first three batters of the second inning, all three of whom scored.

On the other hand, he also struck out 8.
On the other side of the innings, the Rangers offense didn't do much to speak of throughout the evening, stymied at first by rookie Raul Alcantra, then by a trio of A's relievers. The only joy on the night? A two run home run by Carlos Gomez in the 6th inning to cut the lead to 7-2.
If Darvish's "off" start was the spilled milk, you probably have to say that the mop-up effort also included at least one slip and fall. Yohander Mendez' second big league outing was much sharper than his first, but he still allowed a run in his two innings of work. Then Dario Alvarez - after a few decent outings of late - had a rough one tonight, giving up a single, a flyout to the warning track in left, another single, a three-run Danny Valencia home run, and – after a comebacker to the mound – another single, this one to Khris Davis, before being removed for Jose Leclerc. By this point, the score was what would be the final: 11-2.

But hey, Jose Leclerc, huh? He pitched 1⅓ perfect innings, striking out two and requiring just 14 pitches to get the 4 outs.
If the problem with Darvish is indeed just a matter of sorting out his mechanics, then so be it. Better to happen now than in 2 weeks. In the meantime, let's wipe up this milk and get some sleep: the Rangers and A's play the rubber game of the series at 2pm Sunday afternoon. Ross Detwiler and Colby Lewis are the listed starters.

Oh, and the Astros beat the Mariners, so the Rangers' magic number has dropped to 5 in spite of the loss. The Astros and Mariners are now tied at 9.5 games back in the AL West.
"His slider was his best pitch tonight. He was inconsistent with his fastball. He had a hard time spotting his fastball. The four walks were very uncharacteristic of Yu. He had three in a row in the second inning. He seemed to be fighting himself a little bit. He kind of settled in and made some good pitches. The home runs were obviously the big blows to him. [The starts] have got to be better. We believe in those two guys, Cole and Darvish. A little challenge for those guys the last couple nights but we believe they're as good as there is out there. With Darvish we knew there would be spots coming back where there would be some inconsistency. But we continue to see good signs, still some quality pitches. Tonight the fastball seemed to get away from him. He couldn't find the rhythm with the fastball." - Jeff Banister on Yu Darvish
NOTES
(Courtesy of the Texas Rangers)
TEXAS had its 4-game win streak vs. Oakland end…still owns the 3rd-best 149-game record in club history behind 1999 and 2012 (both 89-60)…lost for just the 2nd time in its last 10 home games…has now hit HR in 18 straight games, the club's longest streak this season and T3rd-longest in club history.
YU DARVISH permitted a season-high 7 runs and allowed multiple home runs for just the 3rd time in 15 starts this season…allowed leadoff home run by Joey Wendle, his 4th leadoff home run surrendered this season (George Springer-twice, Coco Crisp, and Wendle)…his 8 career leadoff home runs allowed are most of any ML pitcher since the start of 2012…fell to 2-9, 5.07 (43 ER/76.1 IP) in 13 career starts vs. Oakland.
CARLOS GOMEZ has homered in 2 straight for the 1st time since 9/9-11/15 with Houston…has 6 home runs in 22 games with Texas after 5 home runs in his 1st 85 games this season….9 of 17 hits with Texas have gone for extra-bases (3 2B, 6 HR)…his 6 home runs since joining the Rangers on 8/25 rank 3rd on the club (Beltre-9, Odor-8).
CARLOS BELTRAN has multiple hits in 2 straight and 8 of 14 starts in September…leads the club with a .351 average (20-57) in September…is batting .378 (28-74) over his last 19 games/18 starts.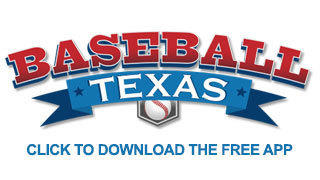 Copyright 2016 WFAA