There is a cool thing that technology has afforded us in recent years that humanity had heretofore to live without. I'm talking about… okay, now that I think about it, that is far too vague. I could be talking about anything from the wonders of FaceTiming with family around the world to inadvertently learning the harrowing political opinions of D-list celebrities.
So I'll be specific: I'm talking about sports highlights that start at full-speed, then slow way down for the pivotal moment. A ball is hit up the middle, and as fast as you can read this sentence, it is caught and the shortstop traaaa[415 'a's in a row as the slow-motion film allows you to see the stitches of the ball, the particles of dirt kicking from the shortstop's feet as he jumps, pirouettes in the air, finds first base with his eyes, begins to torque his torso]aaansfers and throws to first for the out.
This game felt kind of like that. The Astros' postseason hopes and dreams were already hanging in the balance after last night's loss, and - much like last night - their early lead disappeared quickly when Adrian Beltre's second-inning solo home run tied it.

Derek Holland was efficient in the first inning (6 pitches), then not as much in the second (27 pitches) or the third (26 pitches, 2 walks). The 4th and 5th were pretty good (12 and 15, respectively, one single in each frame), and he battled through the sixth inning, even after a two out home run by Evan Gattis and a walk to Teoscar Hernandez. Finally, Jason Castro flied out to left field on Holland's 108th pitch of the day.

By then, the Rangers had scored six runs. After the Beltre home run in the second to tie, the fourth inning started with a walk by Carlos Beltran. Then Beltre singled, and two batters later, Mitch Moreland hit a two-run single to give the Rangers the 3-1 lead. They would add two more the next inning; Robinson Chirinos (only in the lineup due to Jonathan Lucroy's illness) doubled for his second of three hits, and Nomar Mazara homered to centerfield to make it 5-1.

It was the top of the 7th when time stopped.
Keone Kela was on the mound, and with one out, he began to struggle. He walked George Springer, then Alex Bregman, who had worked deep counts all day, hit a ball to the tip-top of the center field wall. Ian Desmond ranged back and had the depth and the height measured, but seemed to just miss the ball. With Springer holding to see if the catch would be made, he was unable to score, and there were runners on second and third with one out and Jose Altuve up.
[...aaaaaaaa...]
With the count at 2-2, Altuve hit a ball just to Kela's right, head-height. Instinctively, the righty reacted, putting his hand directly in the path of the baseball. The ball connected with his palm and bounced up in the air. Kela was able to react in time to pursue the ball, but did so barehand-first (again). Look at this screencap:
His glove hand caught up quickly, and for a moment, it looked like he had it corralled.
(Look at the faces. These souls in the top right corner have seen great terrors)
Woman in the shades is reacting as appropriately as anyone has ever reacted to anything.
This guy is vaguely aware that a baseball game is happening
The ball still hasn't hit the ground, though.
Ooh, too hopeful too fast, sunglasses lady.
Ah, crap.
The crazy thing is; despite the risk of danger and the obvious "oh no oh why did he do that Keone you crazy man" sentiment of everyone, the play probably saved two runs. No one was able to advance, but now the bases were loaded with one out and Carlos Correa at bat, and Kela still had to use that same hand to throw a baseball.
"He looked me right straight in the eye and told me he was good," Jeff Banister said later. "He threw the two pitches that came out clean, so we let him go. He's a tough kid."
Pitching is hard without a throbbing hand. I cannot say with certainty just how much harder it is after taking a line drive to the palm, but I suspect it does not, at least, make the task any simpler.
Kela steadied himself, worked the count to 1-2 on Correa, and then induced a grounder up the middle (which he did not bend down and touch as it went past). Elvis Andrus [....aaaaaaaaaa.....] scooped it, paused for a nano-second as he decided whether to toss it to Odor or take it himself.

He opted for the latter. took a couple of steps towards the bag, and threw hard to first base, getting Correa by a half-step. [Back to full speed]
The score was only 6-3 at the time, but it felt like the last chug-chug-gasp of a dying engine. The Astros are toast.
The Rangers prefer that toast extra crispy, I guess. They went on to score another two runs in the seventh, the second of which happened when Rougned Odor stole second, using his patented "olé" swim move to avoid the tag, and allowing Ian Desmond to steal home on the throw. In the eighth, they scored five more runs on five hits, including a two-run double by Rougned Odor. It was 12-2.
Jake Marisnick hit a 2-run home run in the 9th inning, but it didn't matter for anything but run differential ha ha get it, I am making a run differential joke. The game ended on a 5-4-3 double play that saw Altuve pull up on the way to second base with what the Astros are calling "right calf discomfort".

Texas goes for the sweep tomorrow afternoon, with Yu Darvish on the mound against Collin McHugh.
NOTES
(Courtesy of the Texas Rangers)
TEXAS now has a season-best 10.5-game lead in the A.L. West, just the 2nd time in franchise history to lead the league/division by more than 10.0 games (also +11.0 GA on 9/30/10 after win vs. LAA)…team is season-high 28 games above .500 for the 1st time since 9/27/12 (92-64), just the 4th season in club history to reach 28-over (also 1999, 2011, 2012)
· Team has won 7 in a row, longest current win streak in MLB and tying the longest by the Rangers in 2016 (also 7 G, 6/14-20)…Rangers join 3 other teams with multiple win streaks of 7+ games in 2016 (3-BAL, 2-TEX/CHC/SF)…1st time since 2013 for Texas to have multiple win streaks of 7+ G.
· At 82-54 (.603), Texas has best record and most wins in the A.L. and best 136-game record in club history.
· Rangers have secured a winning record for the 7th time in the last 8 years, 22nd time in club's 45 years in Texas.
· Now 13-2 vs. HOU in 2016, 26-8 since start of 2015…have gone 8-1 vs. HOU in Arlington in '16, 36-9 at Globe Life since 6/26/10.
· Texas is 47-21 at home, easily best home mark through 68 home games in club history…already most home wins since 2012 (50-31) and just 5 shy of club record (52-29 in 2011).
TEXAS BATTERS have scored 10+ runs in 3 consecutive games, tying longest span in club history (7th time, last Sept. 8-9, 2009), and the 36 runs over the last 3 games are most in any 3-game span since Aug. 10-13, 2008 (also 36)…all 9 starters had hits for 7th game this season, 3 of the 7 instances against Houston (also 5/22 at HOU and 6/8 in Arlington…matched season high with 7 XBH, at least 7 XBH in 2 straight for 1st time since May 11-12, 2013 (at HOU)…have 12+ hits in 4 consecutive games, longest span since 7 in a row from Sept. 6-14, 2011…have 8+ runs in 4 straight for 1st time since Aug. 22-25, 2012 (4).
DEREK HOLLAND posted a quality start and exited with a 5-2 lead after 6 innings today…is now 2-1, 2.00 (4 ER/18.0 IP) in 3 starts since his 2-month stint on the disabled list, winning 2 straight…moved to 5-2, 4.19 (32 ER/68.2 IP) in 12 career starts vs. HOU.
ADRIAN BELTRE hit career HR no. 439 today, tying Paul Konerko for 42nd place on the all-time list…it was Beltre's 5th HR of the homestand…now has 26 HR and 90 RBI in 2016, highest marks since 2013 (30 HR/92 RBI)…had 3 hits and scored twice today…has scored runs in career-best 9 consecutive games, T7th-longest streak in club history, longest by a Ranger since 2008, when Ian Kinsler scored in 11 straight from 6/27-7/8 (tying club record) and Milton Bradley plated runs in 10 straight (6/1-11).
MITCH MORELAND hit a 2-out, 2-run single in the 4th to break a 1-1 tie…marked his 1st multi-RBI game in a contest in which he did not homer since 6/25 vs. BOS…has 2 straight multi-hit games (4-for-7) to raise his season average from .247 to .253…vs. Houston in 2016: .333 (12-36).
NOMAR MAZARA hit his 16th HR, most by a Texas rookie since Chris Davis hit 17 in 2008…the 16 HR are T7th-most ever by a Texas rookie (also Ruben Sierra in 1986)…the HR also gives him 122 hits, now 10th-most in a rookie season in Rangers history.
IAN DESMOND stole home as part of a double steal in the 7th inning, the 31st steal of home in club history and 1st since Elvis Andrus on 9/1/15 at SD…it was Desmond's 2nd career steal of home…gives Desmond at least 20 HR/20 SB for the 4th time in his career…he is the 8th different Ranger with at least one season of 20 HR/20 SB, 1st since Ian Kinsler in 2011.
HOUSTON fell to 32-35 on the road...2-13 against the Rangers this season…1-8 at Globe Life Park this year.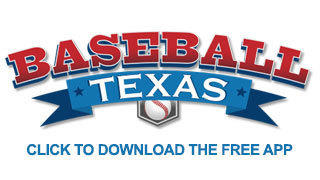 Copyright 2016 WFAA