From the first at-bat of the ballgame, it looked like it was going to be another ho-hum Rangers win over the Astros. It ended up being so much more.
Carlos Gomez has led off three games for the Rangers now. His home run in Anaheim in his first game in the position was followed by a strikeout to start yesterday's loss. Tonight, he walked (THREE TRUE OUTCOMES BINGO!) [All other players throw their bingo cards in disgust] and advanced to third on an Ian Desmond single. Desmond was thrown out trying to steal second, but with one out, Carlos Beltran singled home Gomez, Beltre also singled, then Rougned Odor hit a bloop that evaded all pursuers and bounced just inside the chalk line and into the stands for an RBI double. The Astros were not catching many breaks, but that ball landing in the stands held Beltre on third and saved a run. With two runners in scoring position, Jonathan Lucroy struck out and Mitch Moreland flied out to center.
The inning was over, and the Rangers had scored two runs: good, but but not the submission hold you hope for when a team starts the game with five consecutive batters reaching.
Martin Perez, who has struggled away from Globe Life park this year, forgot to struggle tonight. His only stressful inning was the second, when he walked Carlos Correa, then – after Adrian Beltre caught a 105mph Yulieski Gurriel liner for the first out – allowed Correa to advance to second on a wild pitch. He eventually struck out Evan Gattis. But Marwin Gonzalez, he of such ill-repute in Rangers lore, singled up the middle. With Correa on second, he scored easily, and it was 2-1.
In the third, Texas struck again. Desmond singled again, Beltran walked, and after Beltre sent a ball to the warning track in center, Odor again swung, again connected, and again brought home a run. Desmond scored, and it was 3-1. But that would be all. After a Lucroy flyout, Mitch Moreland's 112mph one-hopper was snagged by Jose Altuve, who somehow did not fall down, like you or I would have.
It was 3-1, and that would be all for awhile. The team settled into a back-and-forth; the Rangers getting runners on base and the Astros erasing them on double plays in the top half of the innings, the Astros striking out in the bottom halves: Perez had 6 Ks in his 6 innings.
But in the 7th, while the Rangers continued the Let's Not Score, Let's Go Home Early game, the Astros broke the agreement. Gurriel singled, and on ball three to Evan Gattis, he tried to steal second. He should have waited another pitch; Lucroy threw him out, and Gattis walked on the next pitch. Perez' night ended there, and Matt Bush's began. Bush started by getting Gonzalez to ground into a fielder's choice that started on a leaping grab by Moreland. The recovery and throw to second were true, but not fast enough for the relay to get Gonzalez. Colby Rasmus worked a pinch-hit walk, and there were runners on first and second.
The ground rule double giveth, and the ground rule double taketh away. Pinch-hitter Tony Kemp replicated Odor's earlier bit of Good/Bad luck by bouncing one over the right field wall. Gonzalez scored, but Rasmus was not allowed to pass Go or collect his $200. Bush struck out George Springer on a 100mph fastball, and the game was now at 3-2.
It stayed there until the bottom of the 9th. With one out, one ball, one strike, and a one-run deficit, Evan Gattis hit a ball 421' to left field. It went over the wall, over the seats, over the wall, and well over the train track, like a bird trying to escape the suddenly-thunderously loud stadium, smacking into the heretofore unseen glass separating it from the sweet air of freedom, then panicking and hiding under the train tracks until things settled down.
It was 3-3.

Gonzalez singled, and – as the winning run, and with only one out – he too tried to steal his way into scoring position. Gattis' home run ball was not the only bird stopped short of emancipation: not only did Lucroy throw him out, he did so on Rasmus' swinging third strike. Strike 'em out, throw 'em out, we were headed to extra innings.
The Rangers bullpen misses Tony Barnette. They miss Jeremy Jeffress. Jake Diekman, too, had appeared to be missing in action (replaced by some shape-shifting time traveler, perhaps a fan of some team the Rangers eliminate in postseason, attempting to derail their season? There's no way for us to possibly know for sure). Tonight, however, the combination of Matt Bush (1⅔ innings) and Keone Kela (the 10th and 11th inning, 1 hit, 1 walk, 2 strikeouts, and most importantly, no runs) held the door until Rougned Odor could blow the lid off.
That's a spoiler, sorry. But it's 2016 and this is the internet. You already knew. I'm just here to provide context: When Odor stepped to the plate to lead off the 12th inning, the Rangers – the same team that led off the game with 5 consecutive baserunners – had no hits and only an Odor walk since the top of the 6th. Meanwhile, the Astros had threatened persistently.
In the 10th, Max Stassi had what should have been a hit, but Elvis Andrus ranged to his right, dove, and speared the ball at about knee-height. He landed, rolling atop his now-twisted wrist. (He appeared to be okay, but it's something to keep an eye on). In the 11th, with one runner on, it was again Gattis bringing what remained of the crowd to their feet. He smashed a tall line drive to right center field, and Minute Maid was immediately a loud place to be. But as the crowd roared, Ian Desmond sprinted. He arrived at the landing place just a moment before the ball, and squelched the electric stadium back down to an echo-ey reverb chamber. Evan Gattis' home run ball peeked out and quietly rolled out of the stadium.
Okay, that's enough context. Rougned Odor hit his 31st home run to lead off the 12th inning. It was again loud; part Rangers fans who traveled, part Astros fans groaning at the fact that it had happened again. The Rangers were again breaking their hearts, just like always.
Oh, and Jake Diekman pitched the bottom of the 12th. And wouldn't you know it, it seems the time-traveler has been defeated and Jake is back. Three up, three down.

The Rangers Magic number - at 10 coming into today - is down not to 8, but to 9. That's because the Astros are no longer in second place. The Mariners beat the Angels 8-1 to take sole possession of second place in the division.
QUOTES:
"It felt good. My last one in Seattle, mechanically I felt good. I just made a bad pitch. But, yeah, it feels good especially when the team fights like that." - Jake Diekman
"Very solid outing for Martin, very in control. He had a couple situations today that in certain times this year that have gotten away from him, but he was able to come back after a walk and get some ground balls for himself. The changeup and breaking ball were really in play for him and then he was able to regulate the fastball. Tremendous movement on the fastball." - Jeff Banister on Martin Perez
"Look, we believe in all our guys and Jake's a guy that we need to get going. It was kind of a grow-up moment for him this year, based on the way he'd been pitching lately. Just a vote of confidence for him. He's been such a huge player for us." - Jeff Banister on Jake Diekman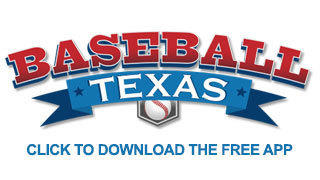 Copyright 2016 WFAA