Good news: the Rangers won't face any sub-.500 teams in the postseason.

Bad news: the Rangers will be playing sub-.500 teams for the next six games as they try to put the finishing touches on an AL West championship season.
Colby Lewis continued his return today, and for five innings, the veteran right-hander looked sharp. Joey Wendle, [who is not a name of a Pokémon, I double-checked], led off the game by ensuring that Lewis would not repeat his last performance against the A's, wherein he carried a perfect game to the ninth inning before Max Muncy hit a ball to the right field wall, just out of the reach of Nomar Mazara. Today, Wendle bunted on the first pitch of the game, and beat the throw to first base.
After that, however, the A's didn't get another hit until Khris Davis' solo home run to lead off the 4th inning. By then, the Rangers had a lead, though it wasn't quite the lead it looked like it might become.
With one out in the bottom of the third, Robinson Chirinos had doubled, then scored on a Delino DeShields single. DeShields had then moved to third on a Carlos Gomez single, and scored when Ian Desmond hit a ball that hit A's starter Ross Detwiler and bounced nearly to the third base line.
It was 2-0 Rangers, and with runners at the corners, Adrian Beltre hit a fly ball that was not quite deep enough. Danny Valencia caught it and sent a ball flying through the air, racing Carlos Gomez to home plate. The throw sailed a little bit up the third base line, but Bruce Maxwell fielded it cleanly. He dove towards Gomez as Gomez dove towards home, and his swiping tag barely caught the side of the blue jersey blur as it flew by. Gomez was out, and instead of a 3-run lead with 2 outs, it was a 2-0 lead and the inning was over.
That was not the Rangers' only missed opportunity. Just an inning earlier, with two runners on, Ryan Rua scorched a ball down the left field line that would have easily scored one – maybe two, with Elvis Andrus on first – but it landed about an inch foul. Rua would end up grounding into an inning-ending double play. In the 5th, clinging to a 2-1 lead, Gomez reached first on an error, and Ian Desmond walked. Adrian Beltre did as he has so often done and hit a ball that should have scored one (or, again, possibly two). Instead, the ball never landed on the wall, warning track, or grass. Instead, it landed on leather, as Brett Eibner raced back, leapt, and intercepted the ball before tumbling hard into the warning track. It was a magnificent play, and the inning was over.
No, no, we're not done wondering what might have been. But we'll get back to it in a minute. First, we have a disastrous sixth inning to unpack:
After five pretty strong innings, the sixth proved to be Lewis' Waterloo: he walked Valencia to lead off the inning, then after a Ryon Healy single, Lewis walked Davis to load the bases with no outs. Elvis Andrus made a nice play ranging back to catch a flare off the bat of Yonder Alonso, but it was followed by yet another walk, this one issued to Marcus Semien. That forced in the tying run, and forced out Lewis. Alex Claudio came on to face pinch-hitter Renato Nuñez. Nuñez hit a ball that bounced over a leaping Ryan Rua. Rougned Odor was able to grab it and throw to second for one out, but Claudio wasn't able to get to first in time, and even if he had, Nuñez would likely have been safe. The go-ahead run scored, and the A's would not look back. In the 8th, Khris Davis hit another home run. It was his 10th against the Rangers this season, breaking Reggie Jackson's old record.
Let's talk about more missed opportunities, because - aside from a filthy 94mph slider from Matt Bush to accompany his 101mph fastball - there really isn't a whole lot else to glean from this one.
With two outs in the sixth inning, pinch-hitting for Rua, Mitch Moreland singled. Jurickson Profar and Robinson Chirinos walked, and the bases were loaded for Delino DeShields. Jeff Banister opted to pinch-hit, not with Carlos Beltran, but with Nomar Mazara. "If we use Beltran there, it's a two-player move," Banister explained later "Obviously, we've got a full bench, however Mazara has come up big in those kind of situations for us, and put together some really good at-bats when we've asked him to pinch-hit in those type of situations, so - it still felt good enough early enough to go ahead and use him; he goes out and plays the outfield, and we still have Beltran on the bench if needed. We could use Beltran there, and then we make a two-player move, and we don't have him late, and we wind up probably having to pinch-hit again later."
With one out in the ninth, Carlos Beltran, pinch-hitting for Robinson Chirinos, singled. He was stranded at first base after a Mazara lineout and a Gomez flyout.
It happens this way sometimes with teams, and consider this: while the A's have been a perpetual fly in the Rangers' ointment this season, the teams are now just 8-8 in head to head competition this year. It could be worse.

If you're wondering if the Rangers could still clinch at home before they fly to Oakland for the final three road games of the year, the answer is yes, but the margin is thin: the magic number is 5. The Mariners (who beat the Astros today) are in second place, and are about to face the Blue Jays for three in Seattle.

If the Rangers win the first two games against the Angels tomorrow and Tuesday, and the Mariners lose the first two to Toronto, the Rangers could clinch with a win (or a Seattle loss) on Wednesday. Additionally, the Astros would have to lose two of three against these A's in Oakland; their elimination number is 4.

The only team to play on Thursday is the Astros. That means it is technically possible that the Rangers could clinch on an off-day.
NOTES
(Courtesy of the Texas Rangers)
TEXAS has lost 2 straight after winning 3 of previous 4 and 5 of 7 through Friday's victory…dropped to 10-7 in rubber games, losing 6 of last 8…just 5th series loss at home in 2016, including 2 against the A's (also 1-2 from 7/25-27 vs. OAK)…still 2nd-best record after 150 games in club history (89-61 in both 1999 and 2012)…have dropped 3 of last 4 in Arlington after a 7-game home win streak.
COLBY LEWIS exited with the game tied 2-2 after his bases loaded walk to Marcus Semien in the 6th inning…charged with 3 runs in 5.1 innings and suffered the loss to snap a 5-game win streak vs. Oakland…has gone 0-2, 5.06 (6 ER/10.2 IP) in his 2 starts since return from the DL…issued 5 walks, most since 9/25/14 vs. OAK (5), and tied for his most in any start since his return from Japan in 2010 (4th 5-walk game in that span)…in each of his 2 starts since return from the DL, has allowed each of game's 1st 2 batters to reach before whiffing 3 straight to end the opening frame.
IAN DESMOND had an RBI single in the 3rd inning, ending a 7-game RBI drought that was his 2nd-longest of the season (no RBI 1st 10 games of 2016, 4/4-13).
DELINO DeSHIELDS broke a scoreless tie with his RBI single in the 3rd inning and also scored the club's 2nd run in that inning…today was his 1st start since 9/9 at LAA, just one plate appearance in the interim.
CARLOS GOMEZ had 2 hits today…has reached safely in 8 straight games, and has reached via hit or walk in 16 of his last 17 starts beginning 8/30…since 8/30, has a slash of .305/.423/.610/1.033 to raise season avg. from .201 to .217.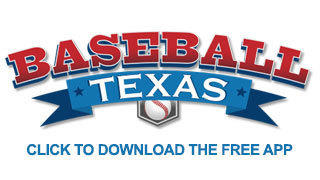 Copyright 2016 WFAA