It's hard to feign any kind of real emotional angst about this loss, even though it holds all the factors of a game that, under other circumstances, could lead to an entire extended Twitter meltdown about missed opportunities, manager's decisions, almost-did-its, defensive miscues, erratic strike zones, and lack of pitching control that led to a one-run loss to a division opponent that is directly below you in the standings.
Right? Out of context, that's a frustrating day at the ballpark.
But for these Rangers, against these Astros, it almost feels like stopping at the blackjack table on the way out of the casino, dropping a hundred bucks on one hand and losing it immediately. On 99 days out of 100, that's going to make for a very bad feeling in the pit of your stomach. But if it comes at the end of a day where you won ten thousand dollars, it's easier to shrug it off and go enjoy your flight to Seattle.

(I assume. I won $34 playing poker once, and I've been to Seattle, so this all feels like a safe assumption.)
Yu Darvish wasn't very good today. That's the only real bad feeling from this game that sticks, because while the Rangers might have a firm enough chokehold on the AL West to stub their toe, fall over, and roll a few times across the finish line before the opposition catches up, that's not the ultimate goal. If the Rangers are going to be legitimate contenders in the postseason, they need Yu Darvish to be good. Today, he allowed a leadoff home run to George Springer on the third pitch of the game. It got only slightly less bad from there. Maybe. By the time the first inning was over, Darvish had thrown 33 pitches, and it was 2-0 Astros.
After that, he was pretty good for the second and third innings, striking out a couple, and allowing only one infield single. But in the fourth inning, the 7-8-9-1 hitters for the Astros (Colby Rasmus / Tyler White / Jake Marisnick / George Springer) went single-walk-double-single to lead off the inning and score two more runs. Alex Bregman grounded out to shortstop to plate the third run, and it was 5-0. Ranger fans began resigning themselves to the… well, to the first paragraph of this article.
In the fourth inning, however, the old spark-to-life Rangers showed their first signs of making another improbable comeback: Adrian Beltre fouled off a couple of 2-strike pitches before walking. Then Rougned Odor hit his 29th home run of the year, and if you can imagine an entire metroplex raising one eyebrow and making the "okay, not bad" face, that's where we stood. Home run you say? Not bad, maybe we'll get to see another comeback.

Here is where a managerial decision backfired, but you can really only complain about it in hindsight, so it's almost not worth bringing up. With the recent dearth of things to complain about, however, here we go: With the team down five runs and Darvish ineffective, Banister had warmed up his "we are down five runs" pitcher, not his "we are down three runs" pitcher, so Nick Martinez came out for the fifth. He got one out on one pitch, then shook off Jonathan Lucroy, which resulted in a pitch that Evan Gattis hit a very long ways. It was 6-3.

In the bottom of the fifth, the "not bad" face turned into a sincerely hopeful "oh. Oh wow. Oh hey, they might do this, let's watch" face. Nomar Mazara singled, then Ian Desmond hit a double down the right field line that was evasive enough to give Mazara time to score. Carlos Beltran followed with a double of his own, and a batter later, Odor singled home Beltran. Now it was 6-5.
But in the top of the sixth, Martinez walked George Springer to lead off the inning, and stayed in the game anyway. Then he gave up a single to Alex Bregman and stayed in the game anyway. And the truth of the matter is, the fact that he's getting the sarcasm font in this article really has more to do with Rougned Odor than it does his own failure to execute: Jose Altuve was the next batter, and he hit a ball up the middle that Jurickson Profar (playing shortstop as Elvis Andrus got a day off) dove to his left and caught. He flipped to Odor, and a double play would have ended the inning. But Odor's bare hand got into his glove before the ball did, blocking it and causing it to bounce out into the dirt. Everyone was safe, and Springer scored. It was 7-5. Martinez, to his credit, got Carlos Correa to ground out, Yulieski Gurriel to line out, and the inning was over.

Then came the bottom of the sixth, a chapter which I call "Hope Springs Again, No Wait, That's Carlos Gomez' Blood."
Gomez bunted the first pitch down the first base line, and it looked for a minute like it might roll foul, but Chris Devenski did not (???) want that to happen (??more question marks) so he picked up the ball just before it got foul. By then, Gomez was leaping past him and landing safely at first base. One pitch later, Gomez took off for second base, stealing it cleanly, but losing his helmet in the process. The helmet hit him in the face, and then helmet and face both collided with Carlos Correa's knee somewhere in the melee. The ball might have also played a part. Either way, when Gomez stood up, there was blood streaming down his face.
"I thought it was bigger because right away, I felt my eyes get blood on the inside, so I'm kinda like *shakes head* I couldn't see, a little bit. Correa told me 'hey, hey, hey, you're cut!' and I said 'I know!'" That's the quote, but it's better to watch the video (below in quotes).

The game stopped for a few minutes as Gomez was taken off the field. He returned with two different bandages on either side of his eye, and received three stitches after the game."

He also received a pickoff at second for his troubles. I wasted all these words setting that up because that's the way it felt in real time. A prolonged hope, two exciting plays, a scary collision, some actual blood on a man's face, followed by a sudden and anticlimactic disappointment.
Tony Barnette threw a brilliant two innings in the 7th and 8th, striking out 4. In the top of the 9th, newest callup Jose Leclerc was also impressive. He struck out two and allowed just a single.

In the ninth, there was one last tease at a comeback. Ian Desmond hit a ball that bounced off the top of the wall; by the time the Astros got it in to third base, Desmond was there to welcome it back. But Carlos Beltran struck out, and even though Adrian Beltre got the run home, it was on a groundout. With the score now 7-6 (think back to the Gattis home run, think back to the Odor error, take a deep breath, shrug, let them out, the Rangers are 13-3 against the Astros this year, that's a big big win and it's all going to be okay) Odor struck out to end the game.
Ah well. Tip your dealer, call it a night, and hop a flight to Seattle.
"I saw where they played me, so I kept that in mind. They should be playing me in, so I dropped a ball in and got on base, then they gave me an opportunity to steal, I took off, got that bag, and ...that happens: you slide normal, and the helmet comes off and hits you in the face. It makes you tough." - Carlos Gomez
"His command was not where it had been previously and (he) was challenged with landing the offspeed for strikes. He worked from behind hitters and really get it in the soft contact zones. He looked a little out of rhythm in my opinion, very uncharacteristic." - Jeff Banister, on Yu Darvish
"You start with Cleveland and what we were able to do with the Seattle series -- these guys played extremely. Against these guys, hey came out the first two games and extend leads and battled hard. In our ballpark in an 8-2 situation for us is what we needed to do. Even today, we felt like even there at the end we get the tying run to the plate against their closer, who's been extremely efficient lately and pretty dominating. That is, in my opinion, what we needed to do before we go out on this 10-day road trip." - Banister on the homestand
"Feels good anytime you can go 8-2 on a homestand. Tough way to end it, but overall: great homestand. If you continue to play like that throughout a season your're going to win the World Series. It's always nice to fare well against good teams like that, but we have to keep our foot on the gas pedal." - Jonathan Lucroy
"Feeling good for sure, we're in the driver's seat right now. We can't take anything for granted, there's a lot of good series left to play." - Elvis Andrus
NOTES:
(Courtesy of the Texas Rangers)
SELLOUT: Today's crowd of 46,025 marked the 6th sellout in Arlington this season.
TEXAS finished the homestand with an 8-2 record, matching the 2nd-highest win pct. on any homestand of 10+ games in club history (see chart)…loss snapped club's 7-game overall win streak, and ended a 4-game win streak vs. Houston…still won all 3 series in this homestand and club is 4-1-1 in last 6 series…current 82-55 record matches 2012 for best 137-game mark in team history…still have best home mark after 69 games in Rangers history (47-22)…club will enter the 10-game road trip in Seattle tomorrow with a 9.5-game lead in the A.L. West.
YU DARVISH allowed 5 runs in 4.0 innings to snap his quality start streak at 8 straight…marked 1st loss since 8/2 at BAL, snapping a 3-game win streak…the 5 runs allowed matched a season high (also 5 R-3 ER on 8/24 at CIN), and 5 ER were most in 2016…4.0 IP marked shortest outing in '16.
ROUGNED ODOR hit his team-leading 29th HR in the 4th inning…he has HR in 4 of the last 5 G (5 total HR in that span), and he hit 6 HR on the 10-game homestand…had 3 RBI today…has RBI in career-high 6 straight (15 RBI total), tying Mitch Moreland (7/26-31) for longest streak by a Ranger in '16…also has multiple RBI in career-best 5 in a row (14 RBI in that span), T3rd-longest streak in club history (Kevin Mench-7 G in 2006), longest since Prince Fielder had 5 straight from 5/22-26/15…has extra-base hits in career-high 5 straight, tied w/ Moreland (5, 4/14-20) for longest by a Ranger in '16.
CARLOS BELTRAN has hits in 7 straight at .448 (13-29) with 3 2B, 8 RBI, and 8 R, raising season avg. from .286 to .296.
IAN DESMOND doubled and tripled today, 1st game with multiple XBH since 7/27 vs. OAK.
TONY BARNETTE posed a career-high 4 K's, matching most by a Texas reliever in 2016 (also Jose Leclerc, 7/6 at BOS).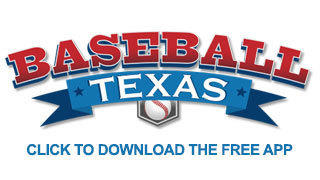 Copyright 2016 WFAA