It's call-up time in Texas! To help bolster the team in their run towards the playoffs, the Rangers have announced that they're bringing right-handed pitcher Nick Martinez, catcher Brett Nicholas, infielder Hanser Alberto, and most excitingly, left-handed pitcher Yohander Mendez up from Triple-A Round Rock.
Martinez, Nicholas, and Alberto have been in the big leagues before, and at varying points this very season. Alberto will provide some good backup at any place you ask him to (including catcher), and Nicholas gives Jeff Banister his beloved third-catching option back.
Nick Martinez has been up and down so much that everyone knows what he's capable of, which is some long relief of varying degrees of solidity, nothing to be sneered at, especially in a playoff race.
You're not here to read about those three, though. You're here to read about franchise top pitching prospect Yohander Mendez. At 6'4", Mendez is a solidly-sized pitcher with a deceptive delivery, and the ability to throw strikes with that delivery, which is always a plus for any pitcher.
Mendez's fastball consistently sits in the 90-93 range as a starter, and will likely remain there out of the bullpen, though first-major-league-game adrenaline could add a mile-per-hour or two to the top end of his range.
His premier pitch, however, is the changeup, which he will throw to both sides of the plate with regularity, and for outs with even more regularity. He can throw the changeup with the same type of motion he throws his fastball, making it even more difficult for hitters to sit on or lay off the pitch.
Since beginning 2016, Mendez has added a curveball to his slider, and improved both to the point of usefulness. Unlike some pitchers, who do better when they simplify their arsenal out of the 'pen, Mendez will probably have more success if he pitches like he always does using his full repertoire to baffle batters.
Mendez could begin 2017 back in the minors if the organization feels he's best suited to starting, so consider this just a preview of what he might be capable of in the future.
Make sure you follow Kate on Twitter @unlikelyfanatic for more prospect thoughts.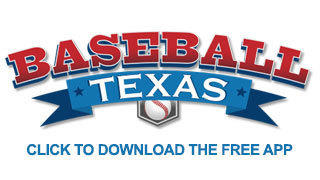 Copyright 2016 WFAA