DALLAS - At the end of each harvest it's important for farmers to peruse the inventory and assess the state of the union on the farm. Ears have been shucked and cottons have been picked. The last two years more than a few prized heifers were sold to make improvements on the house.
In recent memory the farm has seen good times. No major droughts have threatened the crops. No plagues of locusts have come to ruin the harvest and threatened the family. This year the farmer took more product to market than he had recently.
But when President of Farm Operations Jon Daniels came back from the market, he brought with him more cash than he'd seen in half a decade. Farmer Jon used that cash to buy himself a fancy new truck called the Milwaukee Catcher TM and a neat new television from a couple of Yankees in town. It even broadcast in 1080 DH!
Not all the purchases made with the extra cash were glamorous. Jon bought new hinges for the back door because the old ones had rusted over and squeaked real loud whenever he tried to shut it. He bought his son a new bike and a soccer ball for his little girl.
Farmer Jon also had some medical bills to pay off; in addition to hiring an electrician to check out a light in his bullpen that recently stopped working for no clear reason. That electrician said the light should be just fine, give it some time.
After all these expenses are paid for Daniels observes that he's spent a hefty portion of the huge sum he received from market. This didn't worry him, these big ticket expenses were planned and budgeted for.
With the hard day of capitalism done, farmer Jon went out to survey his farm. There weren't many prized cattle left. There wasn't a particularly good looking bundle of wheat from which to make a tall Pitcher of beer.
However Jon did still have three animals he hadn't sold who he was particularly fond of but hadn't quite found a use for yet. There's a condor named Ron who is majestic to see in action. He even has a cool trick where he does the splits sometimes! An ox named Joseph who, for lack of a better simile, is strong as an ox.
Then he's got the old pup who the family affectionately calls "Pro" who has the best smile you've ever seen. Pro doesn't have a defined role; he just does whatever he's asked with a grin and a woof that loosely translates to "yes sir!" There's also a little pony with a lot of spunk who his kids nicknamed "stinky." Little stinky's got a temper with strangers but is sweet to the family.
For some odd reason Stinky can't stand blue Canadian birds.
Surveying the state of his farm, Jon was happy. It wasn't as full as in years past, and it certainly wasn't as developed as the neighboring Luhnow's farm. In fact, farmer Jeff next door scoffed at Jon's new truck and TV, telling the local newspaper that he never would have paid that much for luxury items. In reality farmer Jeff was just mad because he threw out a perfectly good tractor that wouldn't start for him but worked perfectly when Jon bought it for pennies to use on his farm.
Why is farmer Jon happy with his farm weakened and his money spent? Because Jon is cognizant of the reason he built a farm in the first place. It wasn't just to have a farm to look better than his neighbor or to win a prize for best farm in the county.
Daniels bought his farm to provide nice things for his family. The farm is maintained to fill The Globe, as the Daniels kids named the house, with nice banners and flags.
This crop brought a bounty of blessings to Jon's family, and come October, we'll see if the crop is able to harvest them a ring.
For more farming tips, visit Brice on Twitter @80gradewhitt.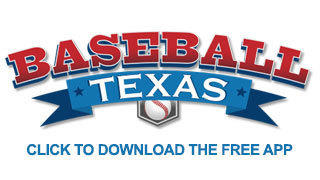 Copyright 2016 WFAA