Science has a great many mysteries that we have yet to solve. What is dark matter? Why do we sleep? Why is the math of very big things incongruous with the math of very small things? What the heck, light particles?! And why can't the Rangers beat Jered Weaver in Anaheim?
With today's 3-2 defeat of the Rangers, Weaver now has a 12-0 record against Texas at home in his career (the Rangers have won 3 games in Weaver's 18 starts, but all resulted in a no-decision for the right-hander). It's a weird stat against a weird pitcher (Weaver's fastball sits around 83-84 with occasional gusts up to 87mph), and if today's game were a song, it would have stuck to the avant-garde theme; a 3-2 waltz played on trombone and a potato cannon, performed only once, and only in Southern California.
Listing the scoring will be easy. Explaining it might require some additional time, maybe some puppets, and at least a passing knowledge of creole voodoo phraseology.

The last time Yunel Escobar hit a home run was April 27th of this year, against the Kansas City Royals. Until today, that is. Escobar led off the game with a solo shot. One Kole Calhoun single later, and it appeared that Colby Lewis' grand return to the big stage might be a disaster. But Lewis did an about-face, striking out Mike Trout, Albert Pujols, and C.J. Cron to end the inning without any more damage.

There can be no oddity without normalcy; there is no wrong without an established definition of right, and there can be no surprises without expectations. So, dear reader, here is that baseline: coming into today's game, Adrian Beltre had faced Jered Weaver 93 times. It was the most against any pitcher for Beltre. For Weaver, he had faced only one batter more (Ian Kinsler, 94). in the top of the second inning, Adrian Beltre stood in for plate appearance #94.
He hit a solo home run to tie the game.
Take a breath, we're about to dive back into the Upside-Down.
The last time Andrelton Simmons hit a home run was April 27th of this year, against the Kansas City Royals. Until today, that is. Simmons led off the second inning with a solo shot. But, as with the first inning, no more damage would be done, though that was in question for awhile. Carlos Perez doubled, and with one out, Kaleb Cowart hit a 105mph smash up the middle that looked like it would score Perez. But a diving stop by Rougned Odor not only stole a hit from Cowart, but held Perez at third. Escobar grounded out to end the inning, and it was 2-1 Angels.
Every year since arriving in Texas, Adrian Beltre has stolen one base per year. After today, that will remain true, as he singled in the 4th inning (his 95th plate appearance against Weaver) and stole second. In the 6th inning, the future Hall-of-Famer again swung hard, and again tied the game by sending a ball over the left field wall. Beltre's home run was his 29th of the year.
Take another breath.
Bottom of the sixth: Andrelton Simmons hit another home run. It was his first multi-home run game since September 22nd, 2013 against the Cubs (he actually had two multi-HR games that year, and hit 17 for the season. He has hit 7, 4, and – including today – 3 in the subsequent years.
The improbable shot ended Lewis' day, and made it 3-2, which would be the final. We were left to look for moral victories, and I found a few, so here they are:

- Colby Lewis went 5⅓ innings, and struck out 5, only walking 2, and allowing three runs. It's not his finest work, but it's a decent first return from the disabled list.
- The combination of Dario Alvarez and Tanner Scheppers went 2⅔ innings of scoreless baseball, allowing just one single (Alvarez) and striking out one (Scheppers), walking none.
- Joey Gallo got an at-bat and looked great. He worked an 8-pitch walk in the 7th.

- The Rangers won the series 2-1

- The Astros have to play the Cubs tonight, and have to face Jake Arrieta.

- Texas is traveling to Houston to play their closest divisional rival for three games starting tomorrow. Depending on the outcome of tonight's game, the Magic Number will either be 11 or 10. By Thursday morning, it could be as low as 4.
- And lastly, look at this double play. Rougned Odor and Jurickson Profar, both spinning, turn the 4-6-3, and Mitch Moreland picks the throw in the dirt. Phenomenal. This was not so much an athletic feat as it was a beautiful interlude in an otherwise bizarre and confusing game.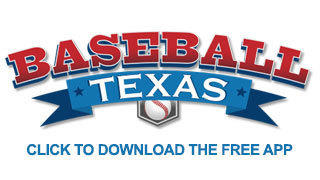 Copyright 2016 WFAA