At the risk of being a reporter who tells his audience how to think, I don't think I'm being too presumptive when I say that today's game was the baseball equivalent of walking out to your car in the morning and finding that not only is it out of gas, but the rear-view mirror has fallen off, a tire is flat, and there's a feral cat who was - until you shut the door - sleeping in the back seat. Big-picture, it's not an event that will cause you great sorrow for an extended period of time, but it sure made for an unpleasant day.

The Rangers lost 14-6 to the Mariners, and while it felt like getting tackled by security when you were just trying to run around and show off your new American Flag jumpsuit (this is a thing that really happened during the ninth inning), there are a few things to consider: The Rangers had just finished an 8-2 homestand. The Mariners offense had been slumping for weeks. The Rangers' starting pitching had been pretty good for the entire homestand. It seemed like all three of those were due for a bit of regression. Also, Texas was playing their third consecutive day game, and the first game of a road trip, having flown to Seattle last night.
Those are the excuses, some more valid than others, for the Rangers' ugly 14-6 loss to the Mariners on Monday.
There are a number of things not to be concerned about, at least as far as they pertain to the rest of the 2016 season:
Don't worry about Yohander Mendez' bumpy ride in his MLB debut. Yeah, he gave up 5 runs on 4 hits and a walk in his lone inning. Sure, it would have been more enjoyable to watch him come in and use that impressive straight changeup to stifle the Mariner bats. Hopefully, we'll have years to chuckle at that trick. It didn't happen today, and that's okay. Mendez isn't going to be pitching in the playoffs, and every inning he throws between now and then is an extra inning of rest for Tony Barnette, Jake Diekman, Keone Kela, and the rest of the heavy-load bullpen arms.

Likewise, it was unfortunate but not extremely vexing that Jose Leclerc threw 31 pitches and only 11 of them were strikes. Eight of the non-strikes were on intentional walks, and while that doesn't make the ratio good, Leclerc is another late-season innings-eater right now.
Don't worry too much about the play in the 6th inning. With the score already 9-6 Seattle and runners on 2nd and 3rd and no outs, Jeff Banister elected to play the infield back, willing to give up the run to get an out. Dae-Ho Lee obliged, hitting a hard grounder to Rougned Odor, who did not take the out, but with Nelson Cruz rumbling down the third base line, chose to instead throw home. The throw was a little high, and Cruz was called safe. The call was challenged, as it appeared that Cruz' foot missed home and Jonathan Lucroy's tag hit Cruz' chest before Cruz' hand slapped home plate. But the call stood (meaning there was not enough evidence to overturn the call), and it was 10-6. The Mariners would go on to score four more runs in the inning.

But don't sweat that. The result was bad, but the call could just as easily have gone the other way, and Odor is just 22. He's still learning. Speaking of him being 22, he hit his 30th home run of the season today. That puts him in some pretty impressive company: since 2000, only six other batters have hit as many as 30 home runs at the age of 22 or younger. Those batters? Bryce Harper, Manny Machado, Mike Trout, Giancarlo Stanton, Miguel Cabrera, and Albert Pujols. Don't worry about Odor.
And don't worry too much about the offense. It's hard to outscore 14, but what they did do was oust Felix Hernandez in under six innings again, scoring five in a third inning that required 49 pitches (forty-nine pitches!!!) from Felix. The lineup that struggled in Tampa Bay and Cincinnati seems to have caught fire, scoring 9, 1, 7, 2, 6, 8, 14, 10, 12, 6, and 6 in the 11 games since, winning all but the second, tenth, and eleventh of those matches. Nomar Mazara's 17th home run; a three-run shot that started the scoring in the 3rd, was his 17th; that leads AL rookies, and he seems to have fully emerged from a prolonged late-mid season slump.
Don't worry about the AL West. Not yet, anyway. The Rangers have done themselves the kindness of building up a large enough lead that no single loss (or even two losses in a row, as it stands) should cause too much concern. Even if the Astros beat the Indians tonight, Texas will lead the division by 8.5 games with 24 games left to play. They're a good enough team that they should wrap that up sometime during the Oakland/Anaheim homestand on September 16-21.
Here's what to worry about:

Cole Hamels lasted just 1⅔ innings, allowing 7 runs on 7 hits and walking 3 (though he did strike out 4). That's Hamels' second-shortest outing ever. The 7 earned runs are tied (with six other starts) for the third-most he has ever allowed in a start (9 once, 8 once). Hamels has retired just 9 of the last 29 batters he has faced (all Mariners).
Maybe the Mariners are seeing something in the scouting report that no one else has. Sometimes teams just have a guy figured out. That appeared to be the case when Hamels struggled in consecutive starts against the Twins earlier this year. But we should have known better then. Cole Hamels isn't Just a Guy, and surely not Just a Guy That Gets Figured Out By The Worst Team In the AL. We found out later that Hamels was dealing with a blister on his throwing hand.

Should we know better now? Hamels insisted after his last start that he was physically fine, that his last outing was just bad command, the inability to get pitches to land where he aimed them. It would be speculation, of course, but you'd be forgiven for wondering if there isn't some kind of physical malady causing Hamels' ineffectiveness over his last two outings. But the Mariners aren't the worst team in the AL. Maybe it was just two bad outings.
Anyway, now that we've identified the source of worry, let's look at the few sources of comfort:

Alex Claudio threw 2⅓ innings of scoreless and masterful mop-up baseball today, and appears to be a perfectly good option even for a playoff roster, which is something only a crazy person would have predicted six months ago. Dario Alvarez also looked great today, going 2⅓ innings himself, and striking out 6 of the 8 batters he faced. Especially with Jeremy Jeffress in rehab and possibly done for the season, it would be a huge boost to the bullpen to have an effective Dario Alvarez.
Rougned Odor has an RBI in each of his last 7 games, giving him 81 on the season. It's a long-shot that he'll get to 100 in the next 24 games, but it's not impossible. 30/100 from your 22-year-old second baseman would be something, wouldn't it?
That... that's it, actually. That, and the third inning of offense.

Well, there is also this: a comfort in knowing that there is nothing you or I can do to change the outcome of even a single pitch. Sports mean a lot to a lot of people, but all we can do is sit back and watch. So far this year, the Rangers have done more to reward than to punish the people who have given their time to watching, and while baseball is a vengeful wraith, every year she spares her wrath for the fans of one of the thirty franchises. Until it's over, there's always hope.
Don't worry too much.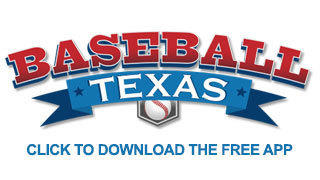 Copyright 2016 WFAA