This team.
[looks around the room for some spare words that may have been left behind by some of the other writers.]
This team.
Where do you even start to describe a win like tonight; one with the exact same margin of victory as the night before – another signature Rangers One Run Win™ – but somehow even more ecstatic electricity, despite being three innings and an hour and twenty five minutes shorter?
I guess we'll start way back on June 6th. Ken Giles made his now-famous comments on an over-zoomed video: "We have more talent than this team does. ... We're going to go out there tomorrow and just put them to the ground." The following day, with that quote on an electric bulletin board in the Rangers' clubhouse, Elvis Andrus replied: "To talk that way against another team that's pretty much playing better than your team… I think the best idea is just to shut up and play."

Precisely one hundred days after Giles' original quote, he was on the mound with a 2-1 lead, two outs, and Andrus stood at the plate.
Giles had begun the inning by getting a groundout and two strikeouts. And yet, the game was not over. Rougned Odor's strike three had hit the dirt and bounced away from catcher Jason Castro. So far, in fact, that Odor scampered down to first base. On the third pitch to Mitch Moreland, Odor got a great break towards second base, and Castro's throw was high. So high, in fact, that for a moment, Odor considered going to third, thinking the ball had gone over Carlos Correa's head. He made one step, then instantaneously reversed course, just barely keeping his back foot on the bag.

It brought to mind another play earlier in the game. In the sixth inning, the Astros had just taken a 2-1 lead on Jason Castro's solo home run, and Houston was attempting to add an insurance run. Jose Altuve smashed a single that hit Jurickson Profar's glove and bounced into the air and towards the center of the field. Altuve also considered advancing, but by the time he changed his mind, he was too far off first. Andrus had picked up the ball, and his laser-beam throw to first base was in time to catch Altuve off the bag. It was the final out of the inning.
Most thought that Altuve would be the final batter that A.J. Griffin faced, and that would have still been a quality start: 6 innings, and only 2 runs. But Griffin emerged from the dugout in the seventh inning, and struck out two more Astros to keep the deficit at one. He finished the day with 7 strikeouts in as many innings, walking just one, allowing 4 hits. Two of the hits were solo home runs; Castro's in the sixth followed Altuve's in the 4th. Texas' one run had come on an absolute bomb by Beltre in the second inning: the signature from-a-knee pose we've seen so often.

"I don't like doing it," Beltre said later. "It normally happens on breaking balls, when I try to foul the breaking ball. Somehow, my knee goes down, and I just see the ball and swing. I wish I could stop doing it."
Well, we don't.
After Beltre's 425-foot blast, after Altuve's and Castro's tying and go-ahead shots, after the Rangers' 11th strikeout, including the one that now stood on second base, now it was time for a showdown. Put Them to the Ground on the mound, Shut Up and Play at the plate. With the count 1-0, Shut up and Play connected and hit a ball as hard as he could.
"Yeah, I squared it up," Elvis would say later. "Especially knowing that he was playing a little shallow in that situation in case I had a ground ball base hit, as soon as I hit it, I knew that it was going to be over his head, and I was trying to get to third base."

Rougned Odor had a similar assessment: "He crushed that ball," Odor said with a chuckle, his eyebrows at full "I'm laughing, but I'm serious" height. "He hit it really hard."

Elvis did, in fact, end up at third as he had hoped. The ball went over Jake Marisnick's head and rolled all the way up Tal's Hill.

You know what comes next. Even if you didn't see the game, even you are reading this first, even if you somehow missed the score in the headline. You may not know exactly who, or how, but if you've been paying attention at all to the Astros vs. Rangers this year, you know what happens. So did the players in at least one and probably both dugouts ("It's nice to just feel like 'ah, someone will take care of it', Jonathan Lucroy said after the game).
Tonight, that someone was Jurickson Profar. In the game and playing third because Beltre was taking a DH day – a lot of the lineup looked like a getaway day, in fact – Profar hit the first pitch he saw into the hole between third base and shortstop, and Elvis trotted home.

In the bottom of the ninth, with Sam Dyson unavailable, Jeff Banister decided to see how Tanner Scheppers might do in a high-leverage situation. Scheppers, who was not told beforehand that he might be called upon in a save situation ("Ten minutes before I was out there is when I found out", he would tell us later), retired George Springer, Alex Bregman, and Jose Altuve on a total of ten pitches, striking out Bregman in the process. The strikeout came on a curveball in the dirt. Jonathan Lucroy, making one last comparison to an earlier play not made by the Astros, made sure the ball stayed in front of him and threw to first base to complete the out.
Beltre seemed relieved after the game. "I'm glad that Giles didn't put us down like he said," the future Hall of Famer smiled somewhat reluctantly, with a tone less like that of an arrogant star player, and more like that of a middle-schooler testing out what it felt like to say a swear word in front of his parents for the first time. The last half of the phrase was mumbled a little, and Beltre went to great pains to stifle his smile. He knew what his words meant. He also knew that it was too late for them to come back and haunt him. The Rangers have beaten the Astros in 15 of 18 matchups this season.
Giles, for his part had this to say after the game. "It's totally difficult, just having-- we need to win these games, and I feel bad. My head's down because I let my teammates down. They worked so hard today, they busted their butts today, and I just didn't do my job today, I didn't come through for my teammates, but I know i'm going to bounce back for them next time when they need me. And I'm just going to take the positives from it."

He did not expound on what, exactly, those positives might be.
QUOTES
"The job is not done but I am extremely proud of our guys and how they have stayed engaged in every single game. They've learned to play hard for 27 outs. No matter what the score is, they continue to push themselves to give themselves a chance in a game like this." - Jeff Banister
"Just for me to be here is really a blessing and I'm grateful to get the opportunity, especially in that situation. The [rest of] the team put us in a great position, and here we are." - Tanner Scheppers
"It was a little frustrating because I thought I executed all three of those pitches that Altuve hit off me. But he's a good hitter, and he's down there around the ball when you put it low. He did a good job of going down and getting that." - A.J. Griffin on Jose Altuve
"It's good to have a group of guys like this who aren't beat until they get the 27th out against us. We feel great belief in each other and it's a good thing to be around (…) I've never seen that before -- a blown save with three strikeouts in the ninth, that's crazy. It was a really good ballgame." - A.J. Griffin on the comeback.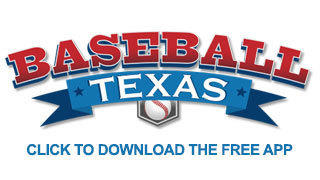 Copyright 2016 WFAA