Well, the "Los Angeles Angels of Anaheim in Orange County Which Is Kinda Close to Los Angeles" have been mathematically eliminated from the AL West divisional race, and for the second year in a row, it was the Rangers who did the deed, this time beating Mike Scioscia's team 8-5 in Anaheim.
The recent stretch of late West Coast games has served as something of a reminder of the unpredictable nature of baseball. The Mariners series was mostly gross. Last night was exquisite. Tonight? it was a somewhat sloppy back-and-forth affair that drug observers through a diverse goulash of Baseball Emotions, eventually dropping us all into a slightly-aged Joy/Relief concoction that tasted good enough to pass for a late-night snack.
The game started when-- okay, well, Carlos Gomez has already hit a home run, and he - wow, he has already sprinted around the bases as well. Gomez' 8th blast of the year came on the very first pitch of the game, and Gomez sprinted around the bases, excited as any of us - I clocked the home run trot at just under 18 seconds. That's not in the Top 10 of all time, but that chart should give you an idea of the ballpark comparisons.

And what's this? A first-inning lead? Brilliant! In fact, by the time Cole Hamels took the mound, that lead was 2-0. It's not often you get the opportunity to write these words in this order, but Carlos Beltran singled on a ball to Andrelton Simmons. What's more, he did so with Ian Desmond on first via the walk. With two on, and two strikeouts later, Jonathan Lucroy doubled to left field, scoring Desmond.
Cue Cole Hamels, the other half of Doug Brocail's "we figured out the problem" duo this week. Darvish's performance last night not only echoed Brocail's sentiments, but blared them into the Angels' bedroom window at 200 decibels. Hamels, on the other hand…
It's hard to look at 6 innings and 2 runs allowed and say "well that wasn't very good." But Hamels' 4 walks were certainly concerning. The Angels had baserunners in every inning, and Hamels required not one but two absolutely magical defensive plays by Adrian Beltre at third base to limit the damage. Another nice play in right field turned a 2-run Mike Trout triple into a sac fly.

But baseball is a game of results, and regardless of the fact that two of those four walks evolved into runs, the end result was: only two runs scored. Hamels can be better, that's no secret. But tonight, it was good enough. Hamels left with a 4-2 lead; the other two runs coming on Carlos Gomez' second home run of the night, a two-run bomb in the 4th inning to score Elvis Andrus, who had reached via hit-by-pitch.
Keone Kela has had mixed results this season as well. Tonight fell on the "ahhh crap" side of that fence. Pinch-hitter Rafael Ortega led off the inning with a single, then moved to second on a balk, which wouldn't matter, because with one out, Kole Calhoun tied the game by hitting a home dang it run and the game was tied. Mike Trout followed by golfing a ball into left field for a single, advancing on a slow groundout, stealing third, and scoring on a C.J. Cron ground rule double. The Angels had a 5-4 lead, and that was Kela's night. Tanner Scheppers came on, threw two pitches, and got a groundout.
--INTERMISSION--
[shady-looking moustachioed man emerges from behind the curtain with a slicked-back hairstyle and a black suit] Hi, ladies and gentlemen! [scattered applause] Hey hey! Alright! My name is Frank, I work here at the theater. Everyone enjoying the gamer so far? What will the Rangers do, right? You think they'll come back? [points microphone to audience] yes, yeah, me too. #NeverEverQuit, right? Ha ha!
Hey, so I hate to pause this in the middle here, but I just - we were talking in the back, and - no, don't worry, I'm sure everything is fine, it's just - *sigh* Has anyone seen Tony Barnette recently? The 7th inning tonight is the sort of situation where he has been used (effectively, too) all season. He hasn't pitched since September 4th, and -- yes, yes, I watched the video…

Carlos Correa was the last batter he faced, and on a 2-2 count, Correa hit a ball back up the middle that Barnette tried to field. But as he reached backwards, by virtue of the follow-through kick of his delivery, his left leg seemed to kick his right leg out from underneath him. He fell right on-- well, here, here are three screencaps that can serve as Missing Posters.

Left leg kicking right calf.

Right spike sliding in the grass.
It looks like a twisted ankle or maybe a bruised tailbone to me, but I'm not a doctor, I'm an imaginary character standing on an imaginary stage in the middle of a baseball story, so what do I know?! Alright, you guys let me know if you see him. Tell him we miss him. Okay! Enjoy the rest of the story!!
[ACT TWO]
It was now the top of the 8th, and for the first time since the first pitch of the game, the Rangers were trailing. Adrian Beltre singled, and was erased at second on a 3-6 fielder's choice by Mitch Moreland. Lucroy was now at bat, and after a called strike and a swinging strike, catcher Jett Bandy went to the mound for an extended conversation with Angels reliever Jose Valdez. So extended, in fact, that home plate umpire Mike Winters not only came out to break up the conference, but upon arrival behind the plate pointed out to Valdez and then the mound, as if to say "throw the ball." He looked at Lucroy and said something. Lucroy smiled and nodded.
I guess it's possible that Bandy was saving his best advice for last. Maybe he didn't get to the part about "OH! And don't give up a game-winning home run here." Or maybe Valdez just ignored that part. Either way, Lucroy hit the next pitch a mile. The no-doubt blast gave the Rangers a 6-5 lead.

Not content with just that, the Rangers quickly added on. Nomar Mazara tripled, then pinch-runner Jared Hoying scored on a wild pitch. 7-5.

Matt Bush made quick work of the bottom of the 8th, needing just 8 pitches to retire all three batters he faced.
In the 9th, the Rangers got one more insurance run: Ian Desmond singled, so did Carlos Beltran, and then Adrian Beltre hit this pitch (#3) for a bloop RBI single, because he is Adrian Beltre and the rules of aging and physics do not apply.
Pitch 3: an RBI single. #AdrianBeltre. pic.twitter.com/I7yrdXK2Ds

— Levi Weaver (@ThreeTwoEephus) September 11, 2016

It was now 8-5, which would be the final score. Sam Dyson allowed a single but nothing more in the 9th, and as Jurickson Profar's throw hit Ryan Rua's glove and Albert Pujols was called out, the Angels were officially eliminated, the Rangers' magic number was eleven, and with the Indians' walk-off loss to the Twins, Texas now has a 2-game lead for the best record in the AL; a goal that would bring with it the prize of home-field advantage throughout the playoffs.
Last one finished reading this article tell Frank to lock up on his way out. We'll see you at 2:35 Texas time, when Colby Lewis makes his return from the 60-day DL; he'll face Jared Weaver, whom the Rangers have never beaten in Anaheim. Yet.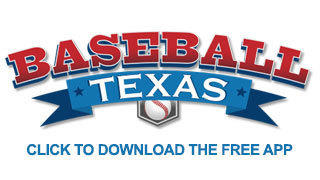 Copyright 2016 WFAA