The last time Tyson Ross trotted to a Major League mound, it was 21 degrees cooler, 438 days earlier, and there were 10,357 more people in the stands. That was April 4th; Opening Day at Petco field in San Diego. Ross lasted 5⅓ innings, and after he left, he would not pitch again for the remainder of the season, shut down with thoracic outlet syndrome.

The last time a Texas Ranger trotted to a Major League mound on June 16th, it was 24 degrees cooler, 365 days earlier, and there were 19,724 fewer people in the stands. That June 16th, 2016 starter was Colby Lewis, and he was in Oakland, California. He took a perfect game into the eighth inning, and a no-hitter into the ninth, before Max Muncy hit a ball to the wall that Nomar Mazara was unable to catch.

There were a few intersections between that game a year ago and this one, also a Rangers win.

After all, it was Ross (and his then-Padres and now-Rangers teammate Andrew Cashner) whose signings spelled the end of Colby's time as a member of the Rangers rotation. Lewis, coincidentally, was in the ballpark tonight for the Do it For Durrett fundraiser, and he spoke to the media about his desire to play for the Rangers forever. But that was not to be, and #48 remains unworn while #44 trotted to the mound to the sounds of The Black Keys.

Another similarity? After four innings, Ross - in his first start off the disabled list - was also working on a no-hitter. That dream ended with a bloop single by Mike Zunino with two outs in the fifth, but by then, Ross was the owner of a comfortable lead; after allowing a run on a walk / stolen base / wild pitch / groundout in the first inning, Ross had settled in. Meanwhile, Mariners starter, the heretofore-dominant southpaw James Paxton, did the opposite.
With one out in the third inning, Paxton walked Delino DeShields and Shin-Soo Choo before Elvis Andrus doubled to left field to tie the game and put runners at the corners. Adrian Beltre began his subsequent at-bat with an 0-2 count, fouling off a couple pitches before singling home both runners. Beltre, too, would later score after Rougned Odor's double and Jonathan Lucroy's 2-run single. By the time Ross took the mound for the 4th inning, he had gone from a 1-0 deficit to a 5-1 lead.

He eventually allowed one more run on just one more hit. But when he left the game (5⅔ innings this time, ⅓-inning more than that last fateful outing), he had logged 5 strikeouts, 3 walks, and two runs on just the two hits.

By then, the Rangers led 7-2. Robinson Chirinos just keeps hitting home runs, and no one wants to be the one to tell him that he's allowed to get other hits, or that batters sometimes go a whole game without getting a home run.

Texas tacked on three more, all at one time in the sixth inning when Carlos Gomez, himself just returning from the DL, hit a three-run home run. With the return of Gomez and Napoli, Jeff Banister had–for the first time all season–his full array of offensive weapons at his disposal.
The only other real connection between that near no-no and today's triumphant return was Danny Valencia. He was a member of the A's last season and is now a Mariner; he went 0-for-3 with a strikeout in both games.
Ah right, there is one other thing. Both 2016 Colby Lewis and 2017 Tyson Ross will wake up on June 17th with undefeated records. It was Ross' first victory since August 31st of 2015. The opposition? The Texas Rangers. The opposing pitcher?

Who else? Colby Lewis.
NOTES
TEXAS has won 6 of 7 and 7 of last 9 games…has reached the .500 mark for the 2nd time in the last 4 days…snapped a 2-game losing streak to the M's, improving to 2-5 vs. SEA in 2017…scored 10 runs tonight after totaling 16 runs in the 1st 6 games vs. the Mariners this season…the Rangers had all 9 hitters in the lineup record at least one hit for the 4th time this season (last 6/6 vs. NYM).
TYSON ROSS started his 1st ML game since 4/4/16 vs. LAD and earned his 1st victory since 8/31/15 vs. the Rangers at Petco Park as a Padre…did not allow a hit until a 2-out, bloop single by Mike Zunino in the 5th inning…issued a leadoff walk and then retired 9 straight and 17 of the final 21 batters he faced…exited the game with one on, 2 out and a 7-2 lead in the 6th inning…received 7+ runs of support for just the 7th time in 66 starts since the beginning of the 2014 season.
ADRIAN BELTRE recorded career hit no. 2,956 with a 2-run single in the 3rd inning and has tied Wee Willie Keeler for 33rd on the all-time hit list....reached base safely 4 times in a game for the 1st time this season…was 6th career game to reach base safely 4 times and collect one-or-fewer hits, 1st since 9/18/15 vs SEA (1-for-1, 3 BB).
ROBINSON CHIRINOS has homered in 3 of his last 4 starts…each of his last 3 hits have been home runs...is averaging a home run every 10.5 at-bats and a RBI every 4.0 at-bats this season.
ELVIS ANDRUS has hit safely in each of his last 11 games at Globe Life Park, batting .417 (20-48) over that span...has a team-high 23 multi-hit efforts.
JONATHAN LUCROY has multiple hits in 3 straight at .500 (6-12)…has hit safely in 13 of 16 career games vs. the Mariners at .355 (22-62).
CARLOS GOMEZ collected a season-high 4 RBI after being activated from the disabled list prior to the game…has hit safely in 5 straight dating back to May 11 at .474 (9-19)…hit 1st home run since 4/29 vs. LAA and 2nd homer in his last 30 contests.
DELINO DESHIELDS has multiple hits in 5 of his last 9 games at .375 (12-32) with 4 walks and 7 stolen bases…is 8-for-last-8 in steal tries and is now tied with Andrus for the club lead.

QUOTES
Today is the first day we're all together. So you know, we'll see what happens when we have the lineup that can do the job. To come back and have a game like this, I can't wait to come here tomorrow. - Carlos Gomez
Coming off the field, you could tell there was emotion, passion, drive, excitement. You could also see it in everybody around him. Every one of our guys knows how much it takes to get themselves back on the field when they're injured. When I went out there to take him out, you could see all of our guys congregate congratulating him. The smile on his face. Once the inning was over, yes, you could see the emotion. - Jeff Banister on Tyson Ross.

I was just excited. I'm pretty stoic in my demeanor, but inside I was real excited to be out there, crossing over those white lines and being handed the ball. It's been a long time coming, and I'm just happy I was able to do a good job for the team and put us in a position to win.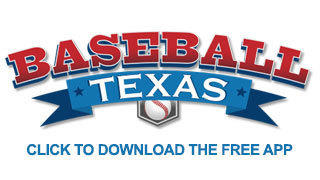 © 2018 WFAA-TV