By the time it was over, when Yoenis Cespedes folded in half like a playing card in the hands of a child swinging at a 65mph changeup off the plate, the scoreboard looked all wrong. Was there a digit missing? This was a 15-1 game, right? Surely it wasn't really just 5-1. But the score doesn't lie. Sometimes it just focuses on a subplot.

The reason it felt like a blowout was this: Texas got ten hits, eight walks, and two hit-by-pitches. That's a total of 20 men on base. By comparison, the Mets had four: three hits and a hit-by-pitch. Martin Perez was dominant, going eight innings, allowing just the one run on a Wilmer Flores home run to lead off the fifth inning. That home run not only cost Perez the shutout, but at the time, it also broke up a no-hitter. All season long (and frankly, for much of Perez' career) there has been some frustration among fans, not because he isn't good enough to pitch in the big leagues, but because he shows flashes that when he is on, he can be much much better than just "good enough". Today, he was great, finishing his eight innings with five strikeouts and 64 strikes on just 89 pitches.

Here is the subplot I was talking about: the Rangers left 15 men on base.

In the first inning, it became clearly evident that this game was going to be buck wild. Shin-Soo Choo led off with a double, and after an Elvis Andrus fly out, Nomar Mazara hit a ball off Mets' starter Rafael Montero's leg for an infield single. Then Adrian Beltre watched three pitches sail outside the strike zone, each one called a strike by Mark "Boycotting Europe Because I Hate Walking So Much" Ripperger. With two outs, runners at the corners, and Joey Gallo at the plate, Shin-Soo Choo faked a steal of home and Montero balked.

(NOTE: There are some dekes you should never fall for. Shin-Soo Choo stealing home is one of them.)

He would have scored anyway: Human Scorpion Ballista Joey Gallo hit home run #32 to make it 3-0. After that, Carlos Gomez was hit by a pitch, Drew Robinson walked, Brett Nicholas got an infield single when Montero forgot to cover first base. But with the bases loaded, Martin Perez struck out:

BASES LOADED OPPORTUNITIES: 1
RUNS SCORED: 0
In the second, Elvis Andrus, aboard thanks to a fielder's choice, stole second, then stole third, then scored on a ground ball to first base, beating the throw home by a hair's breadth. 4-0. But after a Beltre single, and a(nother) Gomez hit-by-pitch, Drew Robinson struck out to end the inning.

BASES LOADED OPPORTUNITIES: 2
RUNS SCORED: 0
In the fourth, Mazara singled but was picked off (technically caught stealing, since he broke towards second), Gallo walked, and Gomez hit a ball to the left field line that–had it not cleared the wall for a ground rule double–would easily have been at least a triple, and possibly an inside-the-park home run. Potential runs: 3, actual runs: 0.

Sixth inning: Mazara (AGAIN) singled off the pitcher, this time angling a ball off Josh Smoker's glove. Beltre (AGAIN) singled, Gallo (AGAIN) walked (his second of three on the day), and Robinson (AGAIN) walked to force in the Rangers' fifth run of the day. Then Brett Nicholas and (AGAIN) Martin Perez struck out to end the inning.

BASES LOADED OPPORTUNITIES: 3
RUNS SCORED: 1 BUT IT WAS ON A WALK WHICH IS A LITTLE ANTICLIMACTIC, TBH.
Had the Mets bats woken up in time to make it to the park for the noon start, that could have made for a frustrating recap. But on an afternoon where Martin Perez bullied a mostly-vacant batter's box for eight innings, they fade into the annals of lovable foibles. Fifteen men left on base? Ha ha, those Rangers. What scamps. Fifteen strikeouts? They sure do love their three true outcomes, they can't get enough. It's adorable.

With the win, Texas splits not only the 2-game series in New York, but also the entire 6-game road trip, having gone 2-2 in Minnesota. They'll have another day off tomorrow before returning to action at Globe Life Park against the Astros on Friday.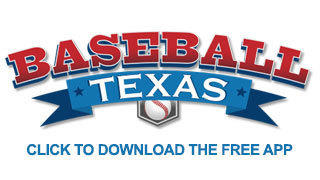 © 2018 WFAA-TV