There is a small gathering of white hairs now on the right side of his upper lip. It is a gathering that had not yet called to order in Surprise, Arizona this Spring Training when Adrian Beltre was dealing first with one calf injury, and then with the other, trying to defy age and the natural degradation of the human body as it ages. As recently as late May, they were still a darker blonde, as he languished on the disabled list at 2,942 hits while his team stumbled out of the gates.

Now, he is at 2,993, so close to 3,000 that he can smell it, but his team is still struggling to breach .500, he is still battling deadlines of varying urgency, and the Gathering of The Distinguished has called to permanent and speedy order, just in the path of the scent.
The Texas Rangers got zero runs on a total of eight hits on Monday night in Arlington. Half of those hits were singles by Adrian Beltre. "I really want to do it on this homestand," he said after the game. "I think the fans deserve that, and I want to do it in front of them." But much like his mustache, his next breath betrays a truth: "And at the same time, just (want to) get it over with and play baseball."

You get the sense that the stress is not so much the pursuit of 3,000 as a standalone quest. He is virtually assured of that number now, and with it, the near-certainty of a Hall of Fame induction (a Gathering of the Distinguished of another more esteemed sort). No, the stress seems to be the same as it was last year, and the year before, and each year before that, increasing in intensity with each passing year: that the window is closing on his quest for a World Series win. He was there in 2011, one strike away. Twice. It was there that his down-to-a-knee swing became iconic, tying the game that the Rangers would eventually win to take a 3-2 lead in the series.

He hit two more in that infamous Game Six. He has been a hair's breadth away from the prize, and each year since, it seems to slip just a little further away.

From a team standpoint, tonight's game was just another unremarkable game in a season that has seen an unexpectedly large number of them. Human EF5 Tornado Giancarlo Stanton hit a two-run home run as part of a four-hit top of the first. It was only a two-run shot because Dee Gordon's double had clanged off Beltre's glove and into left field.

From then until the Marlins' next run in the sixth, the game was somewhat repetitive: the Rangers would get one baserunner on, create a situation that seemed to be leading to a hit, and then somehow open their hand slowly, peering in, only to realize the run had escaped. Beltre's first hit put runners on first and third with two outs in the bottom of the first. Mike Napoli struck out.

Shin-Soo Choo's single should have put runners on first and third with one out in the third. But he tested Stanton's arm, and with a runner at third and one out, Andrus flied out to left field.

In the fourth, Beltre singled, and was doubled off first when Rougned Odor's screaming line drive was caught by first baseman Tyler Moore.

In the fifth, Delino DeShields tripled with two outs. Carlos Gomez struck out.

In the sixth, Beltre again singled with two outs. Napoli popped out to second base.

In the eighth, DeShields led off the inning by walking. He later advanced to second on a failed double play attempt. He, too, was stranded.

In the ninth, Beltre's fourth hit of the night was also wasted. His leadoff single was followed by a Napoli groundout to third, an Odor groundout to first, and–after a Jonathan Lucroy walk–a Nomar Mazara fly ball to the warning track to end the game.

In the meantime, Martin Perez settled down after the first inning and ended his night with a respectable line: 7.0 innings, 7 hits, 3 runs, 2 walks, 3 strikeouts. Jeremy Jeffress worked the final two innings, clean save for one more Stanton blast to bring the score to its final tally.
The Rangers are back to three games under .500. Were this any other team, any other year, the decision to sell might already be made. But Beltre is not the only one who knows his window is closing. He has meant the world to this organization, and if there is a chance at all to win with him in the lineup, they're likely to try to do so.

But the Gathering of the Distinguished and the Record of the Squad are both silently saying what needs not be said: time is running out.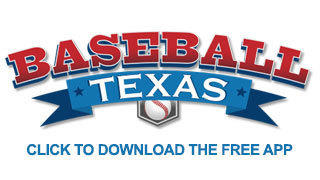 © 2018 WFAA-TV