Date: Friday, September 8th, 2017
Record: 70-69
Opponent: New York Yankees (75-64)
Starters: Masahiro Tanaka (11-10, 4.54) vs. Martin Perez (11-10, 4.87)
Wild Card Situation: 2.5 games behind Twins
Still Behind: Angels, Orioles
As I begin today's Daily, Jaime Garcia is throwing a simulated game on the Globe Life Park mound. I forgot that Jaime Garcia was even with the Yankees, but he is. The Twins traded him on July 30th. It was the third time Garcia has been traded in the last calendar year, after spending the first eight seasons of his big league career as a Cardinal. Since December, he has been a Brave, a Twin (for less than a full week; he pitched one game for them), and now a Yankee.

In the time it took me to write this, Jaime Garcia has finished his simulated game. I have no update on how well he did; I was busy figuring out how he got here. I promise there will be no more Jaime Garcia news for the remainder of this entire article: it's the September 8th Baseball Texas Daily!
BASEBALL STUFF
1. It's Adrian Beltre night at the ballpark. Or more accurately, it's kind of Adrian Beltre weekend. The Rangers and Yankees will be using commemorative baseballs during the game tonight, and the Rangers are wearing the white hats with a blue Adrian Beltre in the from-a-knee pose on the front during batting practice.
Here's a photo of one of the commemorative baseballs:
And here's one of Jeff Banister wearing his Beltre hat:


As far as the festivities go, here's what the team's official press release says:
Beltre will receive special honors during the ceremony including a proclamation from the City of Arlington and an award from his native Dominican Republic. There will be several presentations from the Rangers, videos of congratulations from a number of Hall of Famers and other noted players, and a highlight video narrated by Bob Costas.
Speakers will include former teammate and Rangers Hall of Famer Michael Young and manager Jeff Banister with Rangers Hall of Fame radio voice Eric Nadel serving as master of ceremonies. Prior to the ceremony, the Dominican Republic National Anthem will be performed by Mao Cano, Vice President of the Dominican Cultural Association of DFW.
Fans attending Friday's game will receive a 3" by 5" Adrian Beltre 3,000 Hit Commemorative Baseball Card.
Limited edition Adrian Beltre 3K caps are available through a special ticket offer for Friday and Saturday's games. Fans who purchase their tickets for either game via www.texasrangers.com/beltre3k will receive a voucher that can be redeemed for the hat. Cap distribution will take place both days on the third base concourse from the time gates open until the conclusion of the 3rd inning. For fans who have already purchased tickets, 500 caps will be available at the Texas Rangers Foundation kiosk (3rd base concourse by section 14) for a $15 donation to the foundation.
2. Beltre, for his part, was pretty on-brand with his response to all the ceremonies. Asked if he was looking forward to it, he joked that he was looking forward to getting it over with.

You can see the rest of his response in this video:
3. But how's he doing physically?
After the cameras were off, Beltre continued speaking with a few of us. Someone asked if–even if Beltre was not able to return to play in the field by the end of the season–he might recover to the point where he could be a pinch-hitting option down the stretch.

"We haven't gotten to that point yet," Beltre said, as if he were expecting the question. "Once I get over the hump and get to feeling a little better, and I can even walk straight, that's a discussion we're going to have, but obviously I have to discuss it with the training staff and the medical staff, and to JD and the manager to see what their thoughts are. If they allow me to–somehow when I'm not feeling 100%–to come back to find find a way to help this ballclub."

"I normally bounce back a little quicker than people expect, and I hope that will be the case, but I can't promise you anything, because I don't want to say that I'll be back before, and then the last day of the season, say 'you know what, I'm not able to be back, because I can't play with this'."

"It's too early to tell. It's been a week. I can't even swing right now, so that's the big reason. It's been a week and I can't swing the bat. Well-- I can swing, but it's not…" He motioned a swing without moving his legs or hips. For the many odd-mechanics swings I've seen from Adrian Beltre in his career, this was certainly the ugliest.

4. Nomar Mazara, on the other hand, is in the lineup. Mazara was pulled from the game on Wednesday with tightness in his left quad. "It feels better," Mazara said. "It's still there; I'm gonna give what I've got. I'm not 100%, but I'm still gonna play."

The quad had been bothering him, but Mazara told us the sequence that caused him to be pulled from the game: "I felt it the whole game, just running around the bases when it was colder, I felt it the most, but then I got a fly ball, and right away, I told Banny 'Hey, it's a close game, you better put somebody else in there. If I get another fly ball, I'm probably not going to be able to get to it, and if I do get to it, I'm probably gonna blow (the quad) out."

So that sounds serious.

But Mazara said it felt better yesterday, and better yet today. As far as limitations go, Maz says: "Let's see today; I don't know. I still feel it. I got a (large knot) in there, but it's not that bad today (…) so let's see how the game goes. I'm not gonna go crazy. I'm just gonna give what I got. I don't feel it hitting, just running. So I'm gonna take it easy running."

So no stolen bases today from Maz? "I don't steal bases anyway," he laughed. "So, that's a good thing."
5. Matt Bush and Keone Kela are both nearing a return for the last few weeks of the season. Bush threw off a mound on Tuesday (25 pitches) and Wednesday (10 pitches). He took a day off yesterday, and is throwing a full bullpen today. "I'd like to come back Sunday, but it's not my call," Bush said today. "It (the knee) didn't hurt (after throwing off the mound) so that's good. Just continuing to try to build from there, the confidence with my mind and the knee."

Banister says he thinks Kela is maybe even a little ahead of Bush. "Ke' threw some sessions over the road trip. I think
Ke' is closer than Bush. If all goes well, Ke' will be pushing the envelope sometime this week. Still some unknown about Matt," Banister said, describing Bush's two mound work outings this week as "touch and feel" and indicating that today's bullpen would be the first one at full steam.

6. A.J. Griffin will be the starter on Sunday. There was some question after the doubleheader how the rotation would line up, but it will be Griffin Sunday, Hamels Monday, and Miguel Gonzalez on Tuesday. The reason, Banister said, was that he wanted to keep Hamels on regular rest, and pitching him on Monday allows the team to line up the rest of his starts so that he will pitch the last day of the season, if needed.

Of course, if the team should somehow wrap up a Wild Card spot before then, that would also allow Hamels to take that last day off and pitch the Wild Card game instead. But Banister spoke for everyone when he reminded us "We gotta get there first."
7. Ryan Rua has been called up. The active roster is now at 33. Joely Rodriguez and Dario Alvarez have cleared waivers and been outrighted to Round Rock (even though their season is over). Former Ranger Andrew Faulkner has been designated for assignment by the Baltimore Orioles.
NOW LISTENING:
I don't know if you were into emo-shoegaze music in the early 2000s, but if you were: hi, me too. I spent a lot of hours with my last-generation discman listening to bands like Appleseed Cast, FiveThirtyEight, The Promise Ring, and my Deep Elm "Emo is Awesome / Emo is Evil" compilation CD. Well, if you were into that scene at all, welcome to being middle-aged like me: it has been long enough that I'm starting to hear new bands that remind me of that era. The best one I've heard this week is called Girlpool. They've been around long enough to release three albums (the first of which was in 2014) but their latest is called "Powerplant" and it's a perfect song for playing in a car crammed full of about six of your friends on the way to a show in Deep Ellum and yelling at the one in the back that had the gall to light a clove in the backseat. Come on man, this is my mom's car.
(Spotify, Apple Music, Website)
During the regular season, these recommendations occasionally come from Rangers players, broadcasters, or other people around the team (here's a complete list). If there's a player or person you'd like Levi to ask for a music recommendation, shoot him an e-mail threetwoeephus@gmail.com or a tweet here.
You can follow Levi Weaver on Twitter at @ThreeTwoEephus, or for fewer puns and more straight-forward Baseball News updates, you can follow us at @BaseballTX, or download the app and get in-game updates and notifications by clicking on the logo below!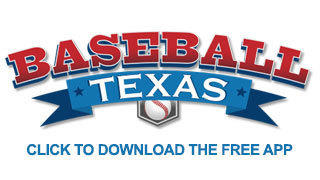 © 2018 WFAA-TV