A.J. Griffin wasn't supposed to start until tomorrow night. Perhaps it's unfair to suggest that's why it took him awhile to find his rhythm on Tuesday night, or why he missed a signal to lay down a fifth-inning bunt, but perhaps it's also getting difficult to come up with interesting angles when covering Rangers' losses, so we're going with that.
Andrew Cashner was scratched this morning with neck stiffness, and Griffin was pushed into service a day earlier than planned. He was still on regular rest, but Monday's day off was to mean an extra day of rest. Instead, Griffin allowed two home runs in the first inning (to leadoff hitter Michael Conforto and Yoenis Cespedes) and one in the second (Travis d'Arnaud, following a Jose Reyes walk) and it was 4-0 Mets before Shin-Soo Choo even got his second at-bat.
It stayed that way until the fifth inning, when Human Supercollider Joey Gallo hit his 31st home run of the season on the first pitch of the inning. Robinson Chirinos followed with a double down the left-field line, and it is here where–with the pitcher's spot up–you nod resignedly and mutter "here comes the bunt".

Only, here didn't come the bunt. Here came a called strike. Griffin did attempt to slug-bunt the second pitch over the head of the charging infielders, but that one went foul. With the count now 0-2, Griffin watched strike three sail through the strike zone at 92mph. Chirinos would eventually move to third on a ground ball by Choo, but would be stranded there when Elvis Andrus grounded out.

The following inning, Adrian Beltre continued the long climb back from the Early Dingers Sinkhole by hitting a home run of his own, #456 in his career. A Rougned Odor strikeout later, Carlos Gomez walked, and scored when Gallo hit a double to the wall in right-center field. Of note: not only was Gallo's double on an 0-2 pitch, but both of his extra-base hits were on well-placed pitches on the low-and-outside corner. He has always punished mistakes, but he has now begun to punish good pitches as well.
The score was now 4-3. It stayed there for Tony Barnette's sixth, and and Erik Goeddel / Jerry Blevins top of the 7th. Jason Grilli entered the game and struck out two in his half-an-inning of work, but not before walking Conforto and giving up a double to Asdrubal Cabrera to make it 5-3. That seems insignificant if you don't know the final score, but you do, because I put it in the headline. With two outs in the top of the 9th against closer A.J. Ramos, Chirinos homered to give the Rangers their fourth run.

Alas, Drew Robinson grounded out, and instead of extra innings, it was the Rangers' 59th loss of the season. They'll try to avoid going for #60 tomorrow in an early start: the noon-eastern start means first pitch will be at 11:10am Texas time. Get some rest while you can.

NOTES: a round-up of today's roster moves, including the latest call-up from AA, is in today's Baseball Texas Daily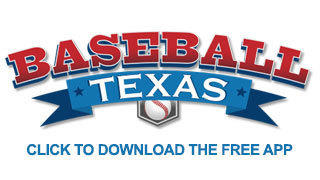 © 2018 WFAA-TV