For what may become a tapestry of reasons, tomorrow's Rangers / Angels game is going to be appointment watching. If you can come to the ballpark, come to the ballpark. If you can't come to the ballpark, watch on television. If you cannot get to a TV, listen to Eric Nadel and Matt Hicks calling the action on the radio. And if you can do none of the above, find a way to reorganize your priorities.

First, there is the obvious: with the Mariners' 10-2 loss to the Blue Jays tonight, their elimination number is at 1. Meanwhile, the Astros beat the A's tonight, meaning the Rangers' Magic Number is 2. With an Astros loss tomorrow afternoon, the Rangers could clinch the AL West tomorrow with a win over Jered Weaver and the Angels.
Secondly, after the sparks flew in tonight's game, there's a better-than-zero chance that the bad blood will spill into tomorrow's fracas. More on that as we get to it organically, but before we look too far ahead, we must take inventory of tonight's game, which had more than enough intrigue of its own.
A.J. Griffin felt terrible yesterday. His interview answers were reserved, short, nearly terse. When we turned off the cameras, he apologized. "I'm sorry, guys. I've got this sinus…" he waved his hands at his face "...thing. I don't know what it is. I feel terrible."
Tonight, it did not appear that he had made any miraculous recovery. In the first inning, he allowed a leadoff double and a walk before retiring the next three batters in order. But in the second inning – after a Carlos Beltran double play had driven in Carlos Gomez from third to give the Rangers a 1-0 lead – everything went completely haywire for Griffin. With one out, he walked Cliff Pennington, allowed a single to Carlos Perez, retired Nick Buss on a lineout, then proceeded to lose the last bit of grip he had on the night. Escobar singled, Griffin hit Mike Trout with a non-breaking breaking ball, and he walked Pujols and Cron on four pitches apiece. Each of the final two walks drove in a run, and Jeff Banister had mercy on his starter, removing him from the game.
Nick Martinez was summoned, and after going to a 3-0 count on Andrelton Simmons (that makes 15 straight combined non-strikes), he settled in, threw a couple of strikes, and got Simmons to ground out to end the inning. It could have been much worse, but the Angels now had a 3-1 lead.
Carlos Gomez is a leadoff hitter, after all. In the third inning, after ending the Angels' half of the inning with a leaping bang-into-the-wall catch in left field, he led off the back half of the frame by hitting a ball down the left field line and hustling for a double, diving in ahead of the throw. Two batters later, it was again Beltran driving him home, this time with a single, and the Rangers were to within a run at 3-2.
An inning later, it would still be a one-run game, but the Rangers would be in the catbird seat: Nomar Mazara's 20th home run of the year came with Jonathan Lucroy on second base, and it was 4-3 Rangers. It would stay that way through the next half-inning thanks to one of the most remarkable plays we've seen all year. After a leadoff walk to C.J. Cron, with the count at no balls and a strike, Andrelton Simmons hit a line drive directly back at Nick Martinez.

Correction: Simmons hit the ball slightly to the third base side of Martinez. The right-handed pitcher, whose momentum was spinning him counter-clockwise towards first base, reacted by sticking his glove out behind his back. Like two cosmic particles combining to create a black hole, glove and ball somehow, impossibly, miraculously connected.

The ball stuck.
Cron was doubled off first base. Simmons threw his hands up in disgust and dropped his bat. Mike Scioscia gave his finest #SciosciaFace performance, worthy of an Emmy.
"I saw he caught it, but my eyes kept going to center field," Adrian Beltre said later. "It was… incredible." "I got lucky," Martinez said. "It's not like it was just luck," said Beltre. "He went exactly where the ball was. He had a quick reaction, and he knew what he was doing.
The Rangers added what would be an important insurance run in the 5th. Adrian Beltre was hit by a pitch, and one batter later, so was Jonathan Lucroy. Scioscia went to his bullpen, and Cody Ege threw a 74mph curveball to Mitch Moreland. Moreland slowed his swing just enough, and flared the ball into an unoccupied corner of right field. Beltre scored and it was 5-3.
The Angels scored again in the 6th to pull to within a run, but the more interesting fireworks came after that. Carlos Gomez, after his third hit of the day, tried to advance to second on a bad pickoff throw. He was initially safe, but was ruled to have come off the bag, and was called out. On his way back to the dugout, he seemed to be having an agitated conversation; thought at the time to be with the umpire. We later heard that he was upset, thinking that Simmons had blocked second base. Perhaps there was a little leftover history from 2014.
When Simmons came to bat in the 7th, once pinch-runner Shane Robinson had been thrown out trying to steal, Keone Kela threw a ball behind Simmons' shoulders. Both dugouts were warned.
In the bottom of the inning, play stopped when Spike Owen began walking towards the Angels' dugout. He and Mike Scioscia were yelling at each other. Later, Scioscia would admit that he initiated the conversation. "I was upset," Scioscia said. "I was pissed and he was the closest guy in the opposing uniform."
It didn't take a mind-reader to know what he was upset about, but Scioscia made sure that there was no question whatsoever. "Obviously there was an intent to throw at Andrelton Simmons. For some reason they were upset with the slide, saying that he tried to block the base, when [Gomez] overslid the bag and was consequently called out. I guess they took exception to what was a good play by Andrelton. He wasn't in Gomez's way at all. Gomez let him know he wasn't happy, then he came up to bat and (Kela) threw a 97 mph fastball at his neck. So, yeah, I'm pissed."
"This is worse than boys will be boys. Anytime you throw 97 mph at a man's neck, that's not boys are boys," the Angels manager vented, before adding "If you're talking about me and Spike, probably."
While Scioscia stewed, the Angels offense rallied, loading the bases with two outs in the 8th. Banister called upon Tanner Scheppers. It was by far the most high-leverage situation the right-handed has faced since his return from the disabled list. At the plate? Albert Pujols

94mph fastball high and inside (but called a strike).
97mph fastball, swing and miss.
83mph slider, outside.
Groundout to shortstop.
The inning was over, and the tying run had not scored.
In the bottom of the 8th, Luke Oberholtzer hit Elvis Andrus in the ribs.

Elvis forced a smile. Home plate umpire Pat Hoberg did not, immediately ejecting Oberholtzer and Scioscia.
Sam Dyson got the save in the ninth, hitting 97mph on the radar gun for the first time in recent memory. He allowed one single, but erased the baserunner immediately, on a brilliant 1-4-3 double play. Dyson fielded the ball well, and seemed to intentionally measure the speed of his turn and throw to first, so as not to rush it and make a bad throw. Odor caught the ball and made a fantastic turn. Moreland stretched to his full height to catch the ball. The next batter, Rafael Ortega, struck out looking at an 84mph curveball.
And so now, we all go to bed, try to sleep, and we become Oakland Athletics fans for a day. If the A's can beat the Astros, the Rangers' Magic Number will be just one – within reach of a clinch if they can beat Jared Weaver. Cross your fingers, wear your lucky shirt, and hope that Daniel Mengden and Derek Holland have the games of their lives tomorrow.

NOTES
(Courtesy of the Texas Rangers)
TEXAS is the 1st A.L. club to 90 wins, and this is the 8th 90-win season in Washington/Texas franchise history…club has 90+ wins 5 times since 2010, currently the most of any major league club...current 90-62 record matches best after 152 games in club history (also 2012)…have best home record ever after 74 games in Arlington at 50-24, just 2 wins shy of matching club record for home victories in a season (52 in 1978 and 2011)…have matched high water mark this season at 28 games above .500 for a 4th time (last 9/15)…have a 10-8 lead in the season series against LAA entering tomorrow's last meeting with the Angels, and have secured a season series win for the first time since 2013.
CLOSE AGAIN: This was 7th time in last 11 contest to play a one-run game, and Rangers are 6-1 in those games…now MLB-best 36-10 (.783) in one-run games, 2nd-most one-run wins in any season in team history (37 in 1990)…team is 18-3 in one-run games against A.L. West clubs…this was Rangers' MLB-best 47th come-from-behind win, 3 shy of the club record (50 in 2013).
NOMAR MAZARA hit his 20th HR of the season in the 4th inning to turn a 3-2 Texas deficit into a 4-3 lead…has hit 5 of his 20 HR against the Angels…has HR in each of 1st 2 G of this series, and HR in 4 straight in Arlington vs. LAA…just the 4th rookie with a 20-HR season for the Rangers: 30 by Pete Incaviglia in 1986, 26 by Mark Teixeira in 2003, and 22 by Dave Hostetler in 1982…is just the 3rd Ranger to hit 20+ HR in his 21-or-younger season, joining Ruben Sierra (30 in 1987) and Juan Gonzalez (27 in 1991)…players with a 20+ HR season at age-21-or-younger since 2012: Carlos Correa (2x), Bryce Harper (2x), and Mike Trout (2x).
CARLOS GOMEZ had 3 hits tonight, his most in a Texas uniform and matching his season high (3x w/ HOU, last 7/6 vs. SEA)…now has multiple hits in 4 straight, matching the longest streak of his career (3rd time, last May 21-25, 2014 w/ MIL)…has reached safely in 10 straight and 18 of last 19 starts, batting .338 (23-68) since 8/30.
A.J. GRIFFIN was charged with 3 runs in 1.2 innings before his exit…had an 0-1 count on Mike Trout with 2 on and 2 out in the 2nd inning, but finished his night by throwing 12 consecutive balls….matched the shortest start of his career (also 8/4/12 vs. TOR).
MITCH MORELAND had an RBI single in the 5th inning to plate the Rangers' 5th and final run, the hit off lefty Cody Ege…since 7/20, Moreland is batting .375 (12-32) against left-handed pitching.
ELVIS ANDRUS went 1-for-3 with a hit and hit by pitch tonight, also his team-high 23rd steal…batting .429 (6-14) on the homestand and his season average is now .299.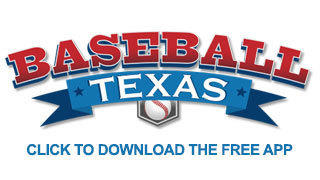 Copyright 2016 WFAA