Date: Monday, September 12th, 2016
Rangers Record: (85-59, 1st place, +9.5 games)
Magic Number: 10
Opponent: Houston Astros
Tonight's Starters: Martin Perez (10-10, 4.25) vs. Doug Fister (12-11, 4.14)

We're back! The Daily took yesterday off in the tradition of the Away Day Game After a Night Game, which is an entirely arbitrary way to decide days off, but it beats taking every weekend off, right?

We're in Houston, which means a few things: one, it means that – with even a single victory over the next three games - the Rangers' magic number to win the division will fall into single digits. Right now, the Astros and Mariners are tied at 75-68. Neither of them have much hope left of overtaking the Rangers for the division lead, but both are still very much in play for the Wild Card, entering play today 3.5 games out of the second spot. They would have to jump the Blue Jays, Yankees and Tigers (and each other), but they play each other for six more games, and Seattle plays Toronto Sep. 19-21. The Astros do not have any remaining games against any of the other Wild Card contenders.

We're not even through the intro and we're already way off track and distracted. Welcome to the September 12th Baseball Texas Daily!
MUSIC RECOMMENDATION
Have I recommended any pop albums this year? I'd have to look, and I'm not going to look, but after today, the answer will be yes. "I'm Not Afraid" by John Mark Nelson has all the polish in production of a snappy pop album, but with the cleverness and lyrical sensibility of a seasoned singer/songwriter. They're the sort of songs you really want to sing along with, even before you finish listening through them for the first time. Start with "Control"
(Spotify, Apple Music, Website)

Occasionally these recommendations come from Rangers players, broadcasters, or other people around the team (here's a complete list). If there's a player or person you'd like Levi to ask for a music recommendation, shoot him an e-mail threetwoeephus@gmail.com or a tweet here.

POSTSEASON / ELIMINATION CHECK
(Lead, Magic # in Parenthesis)

With the day off yesterday, we have a bit of catching up to do here. The Angels and A's both bit the dust in the AL West, while Arizona and San Diego did the same in the NL. Pennsylvania also had a bad weekend, as Pittsburgh and Philly were both mathematically eliminated from divisional contention. Only one team on the brink tonight: Tampa Bay has an elimination number of just 1.

AL DIVISION LEADERS: Texas (9.5, 10), Cleveland (7.0, 14), Boston (2.0, 19)
AL WILD CARD: Baltimore/Toronto (2.0, 19)
NL DIVISION LEADERS: Los Angeles (3.0, 18), Chicago (16.0, 5), Washington (9.0, 11)
NL WILD CARD: San Francisco (+1.5), NY Mets (0.5, 20)
AL Eliminated, Division: W: OAK, LAA / C: MIN / E: (none)
AL Eliminated, Wild Card: MIN
NL Eliminated, Division: W: ARI, SD / C: CIN, MIL, PIT / E: ATL, PHI
NL Eliminated, Wild Card: (none)
Clinched: (none)

BASEBALL STUFF

1. The Rangers played two games in the last two days, which is the way baseball usually works. They won an 8-5 back-and-forth on Saturday, but lost a weird 3-2 game on Sunday in which all the runs came on solo home runs.

2. The win on Saturday was the game that officially eliminated the Angels, which makes this season preview an especially fun read.

3. As of this morning, the Astros had not announced any starters beyond today. They've since announced that Brad Peacock will pitch tomorrow, but Wednesday's starter is still listed as TBA. The upheaval, in this case, has everything to do with the health of Dallas Keuchel, but it made me wonder: 1.) Does that make it more difficult for opposing managers to game plan, and 2.) Especially in a late-season series against a division opponent, why don't we see that more? Why wouldn't a manager, if there was any question at all as to who might be starting, guard that secret for as long as possible? Maybe right up until he started warming in the bullpen before the game?

"Professional courtesy." was Jeff Banister's response. But, at least according to him, it wouldn't provide that much of an advantage anyway. "No, we know who is on their roster. We prepare for everybody, we look at every player on their roster. Our scouts and coaching staff do a great job of preparing, so that's not a huge issue… And that's everybody. They're over there preparing for every scenario we have to offer them, whatever pitcher, whatever hitter. They're preparing for Joey Gallo just like we're preparing for Paulino.

The one admission Banister did give was that it might make it a little tougher to plan ahead on when to give certain guys a day off.

4. Derek Holland is in the bullpen. It's just for now, but it's still a disappointment to Holland, who was, while professional and polite, clearly disappointed in the decision. "There's nothing I can do; it's out of my hands," he told us today. "Obviously, I haven't pitched well enough, so I need to really step it up and do my part when I'm called upon."

Jeff Banister reiterated that it was temporary. "Holland is not out in the bullpen to stay. We'd like to keep Darvish in his spot, but we can still make a decision on Wednesday which way we'd like to go. We just felt like with Griffin starting tomorrow, (we could) have Holland behind him also. We could have a situation where we piggyback those two guys, if we need to deploy all the arms tonight. But Derek, we just felt like, in this series, with Perez, Griffin, and Darvish, the right-handed combination was a better situation for us in this series."

5. Tony Barnette has a strained left oblique. He doesn't have an official expected return date yet. "Fortunately, we're in a good position as a team, we've got some extra bodies with Tanner (Scheppers) coming back, and guys throwing the way they do. It's nice to be able to take a conservative route with it." Barnette was on his way to throw for the first time since the injury on September 4th.

6. Speaking of Tanner Scheppers… It's a small sample size and all, but he's looked ...great? "Yesterday was electric," Banister told us. "We know the arm should be fresh, and the fastball showed up big yesterday with the great movement, but I think more impressive was the secondary stuff; the breaking stuff that he was able to land for strikes to keep them off the fastball." He later added, however, that "it's only been two (outings). It's been four hitters. I don't want to get too far ahead of myself, but the stuff was pretty electric the last couple of times out, so - the arm is fresh, it's just going to be how the knee continues to respond."

That's a great point. Usually by this point in a season, the pivotal bullpen guys have endured a heavy workload. That's not the case with Scheppers, and his injury wasn't an arm, it was his knee. If he can stay on strong legs, he could potentially pitch his way onto a postseason roster.

7. We expected to talk to Carlos Gomez about his return to Houston. Instead, we got a bit of a revelation about why he's so much better since his arrival in Texas: Justin Mashore. And, while this sentence may seem like something that is true, like, all the time, Gomez is excited. Watch him talk in this two-minute video about how the adjustments he has made have caused him to feel like he has been playing blind his entire career. Carlos Gomez is always excited, but here, he is excited.
7.5 It sounds like there's more to what he's learning than what we heard on the video, right?

Right. My fault for turning off the camera too early. But I did keep the audio recorder running when he really got into the the specifics of what he's been learning. The first thing? Keep his head still and keep his weight back. It seems really basic, but to Gomez, it has been a revelation.

"He (Mashore) forced me to throw my hands at the ball, and you can see me just sit on my back leg," Gomez began. "You'll see that now I can take a pitch that is *that* close [he holds his hands a few inches apart] to the plate, and I didn't even flinch, I just [leans back] 'ball.' because I can see it. But when you're moving your body, the ball is going to move. So I'm just more (still); I'm more calm at the plate. Same aggressiveness, because I'm going to swing. But when I can see the ball better, I can recognize and swing at pitches that I want, and be aggressive at that pitch, not at all the pitches. And you're gonna get fooled, because baseball is like that, but I'm just excited to - in two and a half weeks - what I'm learning, I can't imagine one year."

John Rhadigan asked him if he had heard right that Gomez was now seeing the ball hit the bat for the first time in his career. Could that be true? "I never did. I just swung."

Gomez hit .284 in 2013 and 2014.

"I always had a feeling that I could be better, that I had the ability. But I would go to the plate, see the white thing coming and just swing. But now I can see it make contact. I can see it even when I'm not touching the ball. And I am here to watch Beltre, and Beltran, and Odor at a young age. He is so good."

Furthermore, it sounds like those teammates have worked to make the environment one where Gomez can be in a mindset to learn. "There are times where I'll put in the work, and everyone's watching. And you strike out, and they come say 'Hey: great at-bat.' And I'm like 'What? I struck out." and they'll say 'No, that was a great at-bat. Do it again, you'll see. You're not going to strike out.' That's the difference."

You guys got chills? I got chills.
(POST-SEASON) MINOR LEAGUE REPORT

High Desert lost the first game of their playoff series with Lancaster, but roared back to win the second game by a 15-7 score. The Mavericks managed 20 hits; 7 of the 9 starters had multiple hits. Amazingly, there was only one home run - Juremi Profar connected in the sixth inning. Hard to name one star of the game, but here are a few nominees: leadoff hitter Scott Heineman went 4-for-5 with 2 runs and 2 RBI. CF Eric Jenkins was 3-for-3 with 2 walks, 4 runs, and a stolen base. And of course, there's Profar, who hit the home run and added a double to amass 3 RBI on his 3-for-5 day. The series continues tonight in Lancaster.

AAA - Round Rock
FINAL RECORD: 71-72

AA - Frisco
OVERALL RECORD: 63-76
SECOND-HALF RECORD: 25-45

HIGH-A - High Desert
OVERALL RECORD: 82-58
SECOND-HALF RECORD: 38-31

LOW-A - Hickory
OVERALL RECORD: 74-66
SECOND HALF RECORD: 36-34

SHORT SEASON-A - Spokane
OVERALL RECORD: 32-43
SECOND HALF RECORD: 13-24

AZ ROOKIE LEAGUE - Rookie Rangers
FINAL RECORD 18-37

DOMINICAN SUMMER LEAGUE:
Rangers1: REG. SEASON - 51-19, Championship Series (L 3-1)
Rangers2: REG. SEASON - 38-32

You can follow Levi Weaver on Twitter at @ThreeTwoEephus, or for fewer puns and more straight-forward Baseball News updates, you can follow us at @BaseballTX, or download the app and get in-game updates and notifications by clicking on the logo below!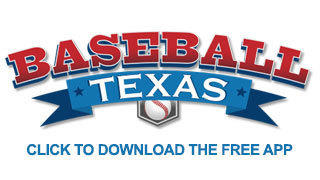 Copyright 2016 WFAA