Date: Saturday, September 17th, 2016
Rangers Record: (88-60, 1st place, +9.5 games)
Magic Number: 6
Opponent: Oakland Athletics
Tonight's Starters: Raul Alcantra (0-1, 7.27) vs. Yu Darvish (5-4, 3.28)

It's hotter than it should be for September. It was 95° today. Ahh, but it still feels like fall, at least at the ballpark. The magic number is six. Any combination of six Rangers wins or six Mariners losses will eliminate Seattle officially from the divisional race. For Houston, that number is 5. The Astros and Mariners play again for the next two nights, so even if the Rangers lose tonight and tomorrow, one of those numbers will drop every night.

Colby Lewis also feels like it's September. He spoke a lot today about everything, from what it will take for him to feel like he's fully "back" to the disappointment of being left off the postseason rotation last year. Buckle in, grab a cold drink, and get ready for pennant chase baseball. It's the Yuesday, September 17th Baseball Texas Daily!

MUSIC RECOMMENDATION
Tony Barnette has a local (to Arizona where he lives, not DFW) music rec for you guys. "This is a shameless plug," Tony said. Cool, I'm fine with that. That said, I didn't write down the connection, so apologies if I get this wrong. I believe it's Tony's wife's best friend's ...husband? Or maybe brother. ANYWAY this band is called Black Bottom Lighters, and they describe their music as "desert reggae". It's definitely marked on Spotify with the ol' "explicit" tag, so wait til the kids aren't around. They have a newer EP, but "2 or 2000" is their latest full-length.
(Spotify, Apple Music, Website)

Occasionally these recommendations come from Rangers players, broadcasters, or other people around the team (here's a complete list). If there's a player or person you'd like Levi to ask for a music recommendation, shoot him an e-mail threetwoeephus@gmail.com or a tweet here.

POSTSEASON / ELIMINATION CHECK
(Lead, Magic # in Parenthesis)

With the Rangers win over Oakland last night, the A's are officially and mathematically eliminated from the postseason. San Diego and Arizona both snuffed out the lights on their mathematical eligibility last night as well. Miami's divisional elimination number is down to 1; they're the only team that could be added to that list tonight. Meanwhile, Cincinnati's number is 1 in the wild card race.

AL DIVISION LEADERS: Texas (9.5, 6), Cleveland (7.0, 9), Boston (2.5, 13)
AL WILD CARD: Baltimore/Toronto (3.0, 13)
NL DIVISION LEADERS: Los Angeles (4.0, 12), Chicago (W), Washington (9.5, 6)
NL WILD CARD: San Francisco (+1), NY Mets (2.0, 14)
AL Eliminated, Division: W: OAK, LAA / C: MIN / E: TBR
AL Eliminated, Wild Card: MIN, TBR, LAA, OAK
NL Eliminated, Division: W: ARI, SD / C: CIN, MIL, PIT, STL / E: ATL, PHI
NL Eliminated, Wild Card: ATL, SD, ARI
Clinched: Cubs
Rangers AL Home Field Advantage Tracker:(1st place, 2.5 games, Magic Number: 14)

BASEBALL STUFF

1. Texas got a(nother) come-from behind walk-off win last night, this one 7-6 over the A's on a 2-run 2-out Jonathan Lucroy RBI single in the bottom of the 9th. The Rangers never lead until Joey Gallo's foot hit the plate and the game ended in a win.

2. Colby Lewis talked at length today about everything from building stamina for the rest of the season to how last year's playoff rotation snub still serves as motivation for this year's playoff run. I won't get in the way, I'll just let you read his words.

On building stamina, coming back from injury:
"I'm in the season, right? I've got to go out there and make pitches and keep it tight. It is what it is. I've got to go out there and be myself. These aren't rehab starts. We're trying to win a ballgame and wrap [the division title] up so we can relax a little bit and give who needs rest some rest.

On how he felt after his last start:
I bounced back great. I thought I would be more sore than I was but I wasn't. I'm looking forward to going out there tomorrow and do what I've been doing.

On if he's back to where he was before injury:
I feel like there's still a little bit left that I need to tighten up. It's really just getting my pitch count back up and not worrying about that by any means. I think they're still going to be leery on me going out there and throwing a bunch of (pitches). They want to make sure I stay nice and healthy and be ready for the postseason.

On how injury set him back:
I would've liked to stay healthy. I think I would've been really sharp by this point. I feel like there's a little more left that I need to define and I think after these next three starts I'll be ready to go.

On how his career of experience that helps his confidence (and the team's confidence in him):
"Well, I'd like to think they have a lot of confidence in me. I would have thought that last year, too, but it didn't quite play out that way. But yeah, I think this year is a little bit different, they might have a little bit different attitude about squeezing me into the rotation, so yeah I'm looking forward to it; looking forward to the opportunity. LIke I've always said - good, bad, or ugly, I always want the ball, and I'll give you what I've got.

On last year's exclusion from the playoff rotation serving as extra motivation:
"Well yeah, I felt like it was… even the game I pitched earlier in the year against Toronto, I went out there and did my job, pitched great, so I felt like I kinda proved myself earlier in the year, there's no sense in putting any extra pressure on myself like I've done in the past for the postseason or anything like that. I just gotta go out there and do my job, and let the cards fall where they may."

[NOTE: Lewis has pitched twice against Toronto this year. May 4th @ Toronto (7ip, 3r, 5h, 1BB, 7K), and
May 15th vs. Toronto in Arlington: (7ip, 2r, 4h, 0BB, 6K)]

On how this team compares to past Rangers playoff teams:
"I think it's real comparable. Our lineup is pretty similar to lineups in '10 and '11 where you've got, like 70% of our lineup all has 20+ homers, you know? It's one of those things that… you're never out of the ballgame. It instills a lot of confidence in the pitching staff and the relievers to go out there and just pound the strike zone because you know we're going to score runs, I mean - you've seen it: I don't know how many 7th inning or later wins that we have this year, (but) that to me kinda proves that as a staff, we've done a decent job of keeping us in ballgames, keeping is close enough where we've been able to make those pushes late in the game.
"We just don't ever think that we're out of it. I feel like if we're down by one run, we're probably going to win the game. It's just fun to watch, fun to see all these guys bouncing around, having a good time, and never really putting that extra pressure on themselves, trying to make sure they have great at-bats, they just go out and do their thing and they don't put that extra pressure on themselves, and more often than not, we get the results that we need."
3. Jeff Banister talked about Colby as well: "(I'm looking for) continued health, arm strength… arm strength doesn't come in velo, in my opinion, it's more being able to carry sharpness and the action of all his pitches late into the pitch count, standing on his legs and body that are going to allow him to make quality pitches late into the pitch count, is probably the biggest thing."

4. After Darvish today, Lewis tomorrow, and Martin Perez and A.J. Griffin for the first two games of the Angels series, the rotation is TBA. That, of course, is likely due to the fact that it's still mathematically possible for the Rangers to clinch on Tuesday night. If that happens, maybe you'll see a Nick Martinez start. If not, and if the Rangers have the potential to clinch (or take another step towards it) on Wednesday, it is Cole Hamels' day to pitch, and you'd think he would get the nod as scheduled.
5. Carlos Gomez overslid second base last night in the third inning, causing second base umpire Alan Porter to invoke the "Utley Rule" and call Ian Desmond out automatically. If you (like I) were wondering why Jeff Banister came out to argue, I have an answer!
"That was my argument," Banister said today. "That there was no intent to complete the play, when we've actually been on the defending side of the same type of play. Elvis had no intention to throw, we go out to the mound and argue that there was contact, and the explanation I got was that he's gotta try to complete the play, so my frustration was on the somewhat inconsistent look of it. It's September 16th, and we still have some inconsistencies on that play. It's a very challenging play to call. I get that. The rule as far as the slide is concerned is pretty well black-and-white. It was -- he went over the bag, and made some contact with the defender's legs, but there was still no intent to complete a play. So in my opinion, there's no way you can call the guy out. He wasn't going to not make the play because there was contact; he had already made his mind up that he wasn't going to throw the ball to first base. So I just don't see how you award a double play in that situation. And it had some huge implications: it takes a run off the board and stops the inning, now we're off the field. So that was my argument last night."

6. Banister did back Gomez up, however, when asked if Gomez needs to change his baserunning style to fit the new rule. "Here's what I say about that. You start asking guys to modify their energy level and now they play the game, you're asking them to do things that are not natural to them. He needs to understand the slide rule, yeah. If you're going to go in hard, go in hard. Nobody says you can't go in hard to second base, you just have to go into the bag directly. You can't reach out and try to disrupt the infielder. So no, I'm not going to ask him to modify how he goes into second base, or how he plays the game. The guys that I would ask to modify are the guys that aren't running hard, and I don't have any of those guys."

7. Speaking of Jeff Banister… he has heard your "luck" theories, which resurface after every comeback or one-run win (of which last night was both) "I hear all the talk about luck. Alright, you got us. We've got 472 lucky charms out in that clubhouse with a couple different rabbit foots. The reality is we have some skilled players who are talented and who go out and play to win the baseball game and they don't stop playing. We have to tell them to stop playing at the end of the night. You see them dump the Powerade jugs on each other? They love every part of that."

When told that this was a club record for most wins after trailing after 8 innings. Does that matter, or is it just about the win?

"Right now, it's the W. I'm sure at some point when all of this is done as a manager maybe I'll look back at it and kind of admire it. Right now, what I'm focused on is how we're going to win a baseball game today and allow you guys to write stories about it. I'm not trying to downplay it. I didn't know it was a club record, (but) you know what club record I'm worried about?"

He waited with raised eyebrows, respecting baseball's ghosts, who were no doubt listening for some whisper of a manager saying the sacred words before a playoff spot was even clinched. Someone in the room obliged and filled in the blanks for him. "World Series." Banister leaned back, satisfied that his hint had been caught without him offending any malicious eidolons that might be lurking nearby.

"I mean, really, that's what we're here to play for, the opportunity to play for that and win it. Look, we've got to get there. We've got some games to play. That's why today's win means as much as any other win we've had this year. I don't think we're going to have a flag out there, raise one that has that ("Most Comeback Wins") on it.

"I think it says a lot about the different elements in our game and our players. The physical part of it, being able to play good defense, some timely hitting, run the bases well. I also think it says something about the resolve and the resilience of our players and then also the belief they have in each other. If you don't have all of those – you got to have the skill set, too."

8. Prince Fielder is at the ballpark today. He was in the clubhouse briefly, and went out to the cages as his teammates took batting practice. This is Fielder's first time back at the ballpark since his press conference announcing that doctors would not clear him to ever play baseball again. It's possible that he may be on the bench more as the season comes to a conclusion and the team moves into the postseason. Banister told us that he has not talked to Prince yet, but that if "medically and physically, if he's cleared to be on the bench, then he'll be on the bench with us."
9. Shin-Soo Choo took 40 swings with a regular bat off a tee today. He feels that he is ahead of schedule, and while neither he nor the team is rushing the comeback, it's not necessarily a foregone conclusion that he will be out the rest of the season. Keep an eye on this story, I suppose.

(POST-SEASON) MINOR LEAGUE REPORT

It's not often you see a 1-0 game in the Cal League. It's even less often when you see a game in which a starter leaves the game after 7 innings having struck out 15 and allowed zero hits. But that's what happened last night in the second game of the Cal League finals, as Brett Martin turned in what was easily his best performance of the year. Jeffrey Springs followed with 2 shutout innings, striking out 5 of his own (though he did allow a single in the 8th inning to break up the no-hitter). If you're counting along, that's a combined 20 strikeouts for the Mavericks pitchers. Meanwhile, the lone run scored when Jairo Beras beat out a double play that would have ended the inning. With Beras safe, Jose Trevino's sprint from third base to home plate counted for the lone run of the game.

High Desert can win the Cal League championship tonight. Since the team is being contracted (Texas will move their High A affiliation to Kinston, NC next year) the Mavericks are in an odd position: if they lose, they will play again. If they win, the High Desert Mavericks are champions, and the High Desert Mavericks no longer exist.

#ExistentialBaseball

AAA - Round Rock
FINAL RECORD: 71-72

AA - Frisco
OVERALL RECORD: 63-76
SECOND-HALF RECORD: 25-45

HIGH-A - High Desert
OVERALL RECORD: 82-58
SECOND-HALF RECORD: 38-31
PLAYOFFS, ROUND 1: W: 3-1
FINALS: Lead 2-0

LOW-A - Hickory
OVERALL RECORD: 74-66
SECOND HALF RECORD: 36-34
SHORT SEASON-A - Spokane

OVERALL RECORD: 32-43
SECOND HALF RECORD: 13-24

AZ ROOKIE LEAGUE - Rookie Rangers
FINAL RECORD 18-37

DOMINICAN SUMMER LEAGUE:
Rangers1: REG. SEASON - 51-19, Championship Series (L 3-1)
Rangers2: REG. SEASON - 38-32

You can follow Levi Weaver on Twitter at @ThreeTwoEephus, or for fewer puns and more straight-forward Baseball News updates, you can follow us at @BaseballTX, or download the app and get in-game updates and notifications by clicking on the logo below!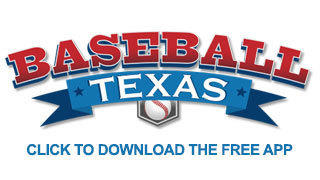 Copyright 2016 WFAA