Date: Tuesday, September 6th, 2016
Rangers Record: (82-56, 1st place, +8.5 games)
Magic Number: 17
Opponent: Seattle Mariners
Tonight's Starters: Martin Perez (9-10, 4.30) vs. James Paxton (4-5, 3.83)

There is an idea in philosophy that you cannot truly know pleasure without having known pain, or at very least, the lack of pleasure. For example, if you have never suffered from back pain, you cannot fully appreciate just how wonderful it feels to not have back pain. You don't fully appreciate the last breath you took until your head is submerged under water or a piece of hot dog is lodged in your windpipe. If you're been paying attention to the Rangers for more than, oh, I don't know, even one whole year, you know that there has been no shortage of heartbreak in the franchise's past. But the month of September was going pretty great before the last two days. Maybe we didn't appreciate it enough. Hopefully, baseball karma has been satisfied, and Texas can get back to winning games now.

I promise to appreciate them.
Welcome to the September 6th Baseball Texas Daily!
MUSIC RECOMMENDATION

"Prophet" by Ramona Falls. This is from 2012, and it's just a perfectly complicated and self-indulgent record in the vein of The National, but maybe a little groovier in places.
(Spotify, Apple Music, Website)
Occasionally these recommendations come from Rangers players, broadcasters, or other people around the team (here's a complete list). If there's a player or person you'd like Levi to ask for a music recommendation, shoot him an e-mail threetwoeephus@gmail.com or a tweet here.

POSTSEASON / ELIMINATION CHECK

Add Atlanta to the divisionally-eliminated. If the Rangers win and the A's lose tonight, Oakland would be the West's first casualty. Also, with a Minnesota loss or a win by Baltimore or Detroit tonight, the Twins would become the first team in baseball to be completely eliminated from 2016 playoff contention.

AL DIVISION LEADERS: Texas (8.5, 17), Cleveland (4.5, 22), Toronto (1.0, 25)
AL WILD CARD: Boston (+1.0), Baltimore/Detroit (2.0, 24)
NL DIVISION LEADERS: Los Angeles (4.0, 22), Chicago (16.5, 10), Washington (8.5, 17)
NL WILD CARD: San Francisco (+0.5), Saint Louis (1.0, 25)
AL Eliminated, Division: W: (none) / C: MIN / E: (none)
AL Eliminated, Wild Card: (none)
NL Eliminated, Division: W: (none) / C: CIN, MIL / E: ATL
NL Eliminated, Wild Card: (none)

RANGERS STUFF

1. The Rangers played a terrible baseball game yesterday, the final score of which was something like Mariners: A Pile of Money, Rangers: A Sickly-Looking Banana, since numbers don't do it justice (okay, it was 14-6). Texas pitchers walked nine Mariners, and if you don't have enough info about the game already, I guess read the article, or maybe reconsider your unhealthy baseball obsession.

2. Rougned Odor was named the AL Player of the Week for the week of Aug. 29th - Sept. 4. Odor was 12-for-44 last week (that's a .444 batting average) with five home runs, including the walk-off against the Mariners a week ago today.

3. The Milwaukee trade is complete. The Brewers selected Ryan Cordell as the Player To Be Named Later in the Jonathan Lucroy trade. We knew it was going to be someone "significant", and the loss of Cordell is a sentimental gut-punch for those that knew the outfielder. But the loss hurts more than just hating to see a good guy go to another organization. After the trade deadline deals, he had moved up to become the Rangers' #6 prospect, according to the Milwaukee Journal-Sentinel. This season in Frisco, he started the season hitting like a madman, but cooled significantly later in the year to finish with a .264 batting average. He hit 19 home runs and stole 12 bases, but his OBP was only .319.

Cordell was initially added to the list of possible players on August 1st, but injured his ankle slamming into an outfield wall the following day. Despite the inability to scout him further, the Brewers decided that his skill set provided the greatest value.

4. Texas made what might be the last of their September call-ups today, with the Minor League season ending last night. Joey Gallo and Jared Hoying are both coming up from Round Rock, and Tanner Scheppers has also been activated from the 60-day DL. There was already an open spot on the 40, so Scheppers' activation did not require another move. The active roster is at 33 out of an allowed 40.
The only members of the 40-man roster who are not active are: Shin-Soo Choo (15-day DL), Andrew Faulkner, Chi Chi Gonzalez, Lucas Harrell (15-day DL), Luke Jackson, Michael Roth, and Connor Sadzeck. (Shawn Tolleson, Colby Lewis, and Prince Fielder are still on the 60-day DL, and Jeremy Jeffress is on the Restricted List. None of those guys count towards the 40-man limit).
Before this year, I had always wondered why the team doesn't call up all 40 guys. This year, getting to spend time in the clubhouse and manager's office, I get it: When Jeff Banister was talking about expanded rosters last week, he mentioned that it's extra work for all the coaches as well, trying to organize their time & work with everyone. With a team still trying to wrap up a division (and get ready for the postseason), it makes sense to only bring up the guys that can help. After using Claudio, Mendez, and Leclerc in last night's blowout, Tanner Scheppers can definitely help. If he's healthy and can be as even close to the level of effectiveness that he was in 2013, that help might extend beyond the conclusion of the regular season, especially in the wake of the Jeffress situation. Hoying can be an effective pinch-runner and late defensive option, but…

5. Can Joey Gallo help? Yeah, he's a no-doubt power threat, but he has struggled mightily in the second half. For the season, he has 150 strikeouts in 359 at-bats, hitting .240. Gallo is a rare specimen, and difficult to assess by the usual means. His power is so prodigious that he can hit .240 and - especially with his good eye and ability to take walks - that would be fine. Consider: for this season, his on-base percentage is .367, even with all the strikeouts and the low batting average.

For years, Gallo hovered around a weird stat: he had as many home runs as singles in the minor leagues. Not just for like, a season in A-Ball, but until sometime last year (his fourth in the minors). Right now, he has 183 singles and 152 home runs. His career slash line (batting average / on-base percentage / slugging) is .257 / .369 / .587. I'll do the math for you, that's a career OPS of .956. That's absurd. This year, even with the struggles at the AAA level, his OPS is still .896 for the season.

Gallo looked lost in his first swim through the 2016 MLB season, getting just one hit and one walk in 16 at-bats. That won't do, but that's also an extremely small sample, and certainly not indicative of Gallo's future. With Mitch Moreland playing his final season before becoming a free-agent, it's important to at least let Gallo see some more major league pitching while the opportunity exists. Best-case scenario? Gallo mashes in a few otherwise meaningless at-bats, and builds his confidence going into the 2017 season, which promises to be a profound one for his career, one way or the other.

6. Colby Lewis pitched yesterday in Everett for Spokane. Like I said yesterday, don't read too much into the results (5 innings, 8 hits, 4 runs, 0 walks, 3 strikeouts) and focus more on the fact that Lewis, unless we hear otherwise today, stayed healthy. He has never been a "results-when-it-doesn't-matter" guy. As far as we know right now, it looks like Colby will be back to his rightful place as Team Dad soon, perhaps as early as this weekend in Anaheim. Texas will have to make a 40-man roster move when Lewis is activated; the logical move is to move Shin-Soo Choo to the 60-day DL, but that seemed to be the logical move when Carlos Gomez was added, too. We'll know soon.

7. When yesterday's game in Seattle ended, after all the substitutions, here was the Rangers' lineup:
RF: Nomar Mazara
LF - Delino DeShields
2B - Jurickson Profar
3B - Hanser Alberto
P - Dario Alvarez
C - Brett Nicholas
1B - Ryan Rua
CF - Carlos Gomez
SS - Elvis Andrus.

Every one of those players not named Elvis has spent time in AAA this year; most of them significant time. Also appearing in the game: pitchers Alex Claudio (Round Rock), Jose Leclerc (Frisco / Round Rock), and Yohander Mendez (High Desert / Frisco / Round Rock). Add Gallo and Hoying to the mix, and it's possible that (with a Nick Martinez start) the first post-clinch lineup might look a lot like any given day in Round Rock in May.

Speaking of which...

MINOR LEAGUE REPORT

This will be the last regular-season Minor League report, though there will be post-season updates as they occur.

AAA - Round Rock's season finale was a 7-6 loss, which put them at one game under .500 for the season. Matt Duffy ended his season on a high note, blasting 2 home runs, his 13th and 14th of the year. Round Rock did not make the postseason.
FINAL RECORD: 71-71

AA - Frisco finished with a win, as Scott Carroll pitched a strong 5⅓ shutout innings, and the Roughriders beat Midland 5-1. Frisco got 11 hits, and they were all with the same bat: upon learning that Ryan Cordell was the PTBNL in the Milwaukee trade, they all used his bat. Meanwhile, the other side had some last-day hijinks as well. As you can see from this box score, Midland's Wade Kirkland played all nine positions in the game. Frisco did not make the postseason.
FINAL RECORD: 63-76
SECOND-HALF RECORD: 25-45

HIGH-A - High Desert's last ever regular season game was a 4-3 win, the final run coming in the final inning when Kevin Torres scored on a Michael DeLeon single. Torres also got a home run earlier in the game, his 4th, and Carlos Arroyo got his first at the High-A level. The Mavericks, as the first-half champions, now wait to see who they will face in the playoffs; that series will start on September 10th.
FINAL RECORD: 82-58
SECOND-HALF RECORD: 38-31

LOW-A - Hickory finished their year with a 3-2 win over Lexington. Brallan Perez (who spent most of the season at Spokane) hit his first home run as a Crawdad, a 2-run shot that was the difference in the game. He hit .393 in 10 games after being promoted.Hickory did not make the postseason.
FINAL RECORD: 74-66
SECOND HALF RECORD: 36-34

SHORT SEASON-A - Spokane battled back to tie it after a rough outing by their starter (cough, cough). They tied the game at 5-5 on a wild pitch in the top of the 9th, but it was short-lived. Everett scored in the bottom of the 9th to take a 6-5 win. Spokane was, uh, bad in the second half, but as a result of winning the first half, they'll be in the playoffs. Their series against Everett starts tomorrow. Literally half of the 8 teams in the Northwest League make the postseason.
FINAL RECORD: 32-43
SECOND HALF RECORD: 13-24

AZ ROOKIE LEAGUE - SEASON OVER
FINAL RECORD 18-37

DOMINICAN SUMMER LEAGUE: The Red Sox1 won 2-1 yesterday to take a 2-1 lead in the best-of-5 DSL championship series. They tried to put the finishing touches on the Rangers1 this morning, but were rained out after 7 innings with the Rangers1 trailing 4-1. That game will resume tomorrow, and if the Rangers1 can manage a miraculous comeback, Game 5 will occur shortly thereafter.
SERIES: Red Sox1 2, Rangers1 1

Rangers1: REG. SEASON - 51-19
Rangers2: REG. SEASON - 38-32

You can follow Levi Weaver on Twitter at @ThreeTwoEephus, or for fewer puns and more straight-forward Baseball News updates, you can follow us at @BaseballTX, or download the app and get in-game updates and notifications by clicking on the logo below!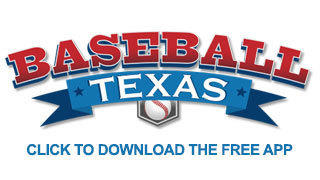 Copyright 2016 WFAA