Date: Tuesday, September 20th, 2016
Rangers Record: (89-62, 1st place, +9.5 games)
Magic Number: 3
Opponent: Los Angeles Angels of Anaheim
Tonight's Starters: Daniel Wright (0-3, 7.04) vs. A.J. Griffin (7-4, 4.78)

I'm sorry the Daily is later than usual. I wrote out an entire post about the press conference for the Texas Live! plans that were unveiled today. It's bigger than they originally projected, and I might get into those plans tomorrow, or I might never. But I scrapped the intro, because it was difficult for me not to be cynical about it, and cynicism is not something I want to allow in my life, much less my daily column.

I could get into why I'm cynical about it, but instead, I'm going to dedicate the rest of this intro to the glaring omission from today's conference: Public Transportation.

When a city and two major sports spend the kind of money that will be spent (and has been spent) to build not only two of the most advanced sporting stadiums in the world, but an entire entertainment district to create an immersive experience, they do so on the backs of not only the sports, but on the backs of the sponsors that help fund that sport. From where I sit right now, in the press box behind home plate, I can see five advertisements for alcohol. That's not counting the ones that pop up on the big screen or the ribbon screens around the bowl of the seats. There are dozens more throughout the ballpark, a dozens more across the parking lot at AT&T Stadium. The gears of this entire entertainment district will be greased with the social lubricant of drink.

And yet, every effort to get a DART Rail station within even a remotely walkable distance to the two stadiums is ignored or rebuffed. "Don't drink and drive" is either a serious demand of society, or a nice platitude that we don't really mean. If actions speak louder than words, what is really being said is "Don't drink and drive. I mean, do drink. And you're going to have to drive to get home. But don't drink and drive."

Well, that is a much more confusing statement.

I'm not here to preach a puritanical sermon on the evils of the devil drink. But representatives of the league, the team and the city all today reiterated their glee that this project was going to help the community. The words "family-friendly" were bandied about more times than I could count. A "transformative project", said Arlington Mayor Jeff Williams.

It was a nice sentiment.

It needs to be more than that.

Welcome to the September 20th Baseball Texas Daily.

MUSIC RECOMMENDATION
Uh-oh. I lost track of a favorite artist, and he put out an album while I wasn't looking (to be fair, it came out during last year's playoffs, and I was pretty ensconsed in baseball at the time. But I am remedying that right now: Josh Ritter's career has been a long and illustrious one. I've seen Ritter in concern at least a half-dozen times, and I have loved most of his records, but perhaps none more than "The Historical Conquests of Josh Ritter" from 2007, though "Animal Years" from 2006 is a close second, and on some days it creeps into first. "Hello Starling" is also great, and -- okay, look: All of Josh Ritter's albums are great. This one, "Sermon on the Rocks" is no exception.
(Spotify, Apple Music, Website)

Occasionally these recommendations come from Rangers players, broadcasters, or other people around the team (here's a complete list). If there's a player or person you'd like Levi to ask for a music recommendation, shoot him an e-mail threetwoeephus@gmail.com or a tweet here.

BASEBALL STUFF

1. Texas won 3-2 last night in what might have been the most unusual game of the season. A rain delay, a review of a boundary call, two ejections, a broken bullpen phone, an Odor walk and an Elvis Andrus home run to deepest center field all in the same game, and oh by the way, the Rangers got their 8th walk-off win of the season.

2. If you missed the game last night, here is the overturned call that got Jeff Banister ejected. Nomar Mazara picked up a still-spinning ball from under the padding in right-center field and threw out Yunel Escobar, who was trying to stretch a double into a triple. Mike Scioscia asked for a replay, New York determined that the ball was "lodged" under the wall, and Escobar was allowed to return to second, given a ground rule double.

"I knew I was going to be ejected as soon as I walked out on the field," Banister said. "You can't argue a replay; it's an immediate ejection." But, as he said last night, he wanted an explanation. He maintains today the position that he held last night: "Our opinion is that it wasn't lodged, but it doesn't matter what our opinion is. We can argue that back and forth, but it would be the same situation: I'd be out of the game again."

I share Banister's opinion. If a ball is spinning, Nomar Mazara didn't put his hands up, and he was able to (and chose to) grab the ball and make a baseball play, then the ball isn't "lodged". But my opinion matters even less than Banister's.

How does this measure up to other places in parks where a ball can, with the putting up of an outfielder's arms, be ruled to be a dead ball. Under the bullpen seats in Oakland, in the ivy at Wrigley field, and a cadre of other pitfalls and oddities in parks throughout the nation. "Until you go in and play it," Banister insisted. "If you go in and play it, you gotta come out playing it (…) He (Nomar) deemed it not-lodged; that he could play it.

Then why – if the outfielder, baserunner, umpires, and one of the two managers believed it not to be lodged – why did New York determine that it was, in fact, lodged? "The thing that I don't do is try to jump from my body into someone else's into their own brain and assume what they're thinking. I just know what I saw. Right or wrong, I know what I saw. But it's not my decision. It doesn't matter what my opinion is…"

"But what *I* saw," Banister began to get agitated as he relived the play in his head. "I saw a player try to go make a baseball play as he was pulling the ball out, he hit the pad; the pad forced him to drop the ball. When the ball was dropped, that's when the baserunner decided to try to go to third base. And he got caught. That's how the play played out. No other way(…) I may be incorrect, too, but when the call is a ball in play, you can't just run until you're out. You can't little league it."

But he added shortly thereafter "We can belabor that point all we want, but they made a call, we live with it. And I am of the opinion that we have a system that I feel is a good system. I feel that it's gotten better, and I work with the idea that I'm going to live with the call being made and then move on. We still had opportunities. That call did not lose the ballgame for us. We had to fight our way through it; it was an obstacle that we had to fight and overcome, but that builds some truth and character within the team in the game."

3. Nomar Mazara shared his manager's opinion. "When I grabbed it, the pad took it out of my hand," Mazara told us, but said that it was still spinning, as opposed to other times when he has put his hands up. "The ball got stuck the other times." Mazara was also surprised that the call was overturned. "Yeah, he kept running, too. I thought when I grabbed it… I don't know how they can replay it, I thought he was going to be out for sure."

4. How are ground rules even determined? I asked John Blake about this. Blake told me that when a stadium is built, the league sends in officials, and they walk around the park with baseball personnel and determine all the potential problems. When this park opened, Tom Grieve was the GM and Kevin Kennedy was the manager. So last night's call was an interpretation of a ground rule that was written by, among other people, Grieve and Kennedy.
5. Tony Barnette update: Barnette threw 25 pitches at 100% today, then 10 more softer pitches from about halfway up the mound. He said the plan is to see how it feels tomorrow, then (if it feels good) throw a full bullpen session on Friday in Oakland. He declined to say when he might be back, but said he shouldn't need more than one bullpen session to be ready to see game action.
6. After the presentation today, Rob Manfred spoke with the press about the plans for a new ballpark. Here's a quick rundown:

On the new park: "This is the kind of project that it's easy for a local community to support. It's going to have tremendous economic impact on the community for a very long time to come(…) I think most important is the engagement of the community, the focus on making sure that the benefits of this project are shared specifically with members of the community. I think the second thing is the focus on the Rangers culture. It's not just entertainment alternatives that people will enjoy, but it's entertainment alternatives that are tied to the culture of the Rangers and baseball.

On the Texas heat. "I think it's a huge issue for this particular club. The climate here – and it's not unique – presents a competitive disadvantage in two respects: competitive in the day-to-day of the game, it wears you down over the course of the season, playing in heat like that, but also competitive when it comes to attracting players to play here. I think that the contemplated new facility will be really significant in addressing both of those issues. But more than either of those two issues: it's about the fans. Our game generates fans that make a commitment to the game that is really unparalleled in sports; 81 home games per year. And we work very hard on a variety of fronts to make sure that we present our games in an environment that is family-friendly and fan friendly, and I think that this is a step along that road."

On a new stadium so soon after Globe Life Park was built, especially in the wake of the Atlanta Braves doing a similar thing; will this become a trend? "I think both Atlanta and Texas are unusual situations. I don't see them as part of a longer trend. Atlanta was dealing with a retro-fitted stadium; it wasn't a baseball facility from the get-go(…) and I think here, the climate issues had been a problem for a very very long time and different from what you see in most places. But I think in general, baseball facilities will prove to be durable.
POSTSEASON / ELIMINATION CHECK
(Lead, Magic # in Parenthesis)
The Rockies were eliminated in the NL West last night, meaning the Giants and Mets are the only remaining NL teams who have not been eliminated from pennant contention. In the NL Wild Card, Philadelphia and Milwaukee hang on the brink of extinction. In the AL, we won't see any more eliminations tonight.

AL DIVISION LEADERS: Texas (9.5, 3), Cleveland (7.0, 7), Boston (4.0, 9)
AL WILD CARD: Baltimore/Toronto (2.5, 11)
NL DIVISION LEADERS: Los Angeles (6.0, 7), Chicago (16.0, C), Washington (8.0, 5)
NL WILD CARD: NY Mets (+1.0), San Francisco/St. Louis (4.0, 9)
AL Eliminated, Division: W: OAK, LAA / C: MIN, CWS / E: TBR
AL Eliminated, Wild Card: MIN, TBR, LAA, OAK
NL Eliminated, Division: W: ARI, SD, COL / C: CIN, MIL, PIT, STL / E: ATL, PHI, MIA
NL Eliminated, Wild Card: ATL, SD, ARI, CIN
Clinched: Cubs
Rangers AL Home Field Advantage Tracker: 1st place, 2.0 games, Magic Number: 11

You can follow Levi Weaver on Twitter at @ThreeTwoEephus, or for fewer puns and more straight-forward Baseball News updates, you can follow us at @BaseballTX, or download the app and get in-game updates and notifications by clicking on the logo below!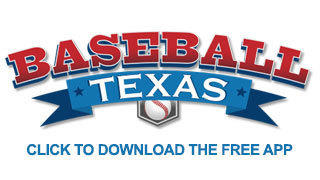 Copyright 2016 WFAA