You get the feeling that if the Rangers could take the field right now, not an hour after the last out of this loss, if they could go play the Astros and just take care of business right this minute, even as midnight approaches, they would do it in an instant, just to get the thing done. Instead, they will have to wait not just a day, but at least two days before the goal can be consummated, the anticipation can be exchanged for celebration, and the West can be won.
That the champagne celebration would not happen tonight was determined before the Rangers even took the field, as the Oakland A's faltered mid-9th-inning-rally against the Astros, and fell short by the thinnest of margins; a one-run loss that ended when Arismendy Alcantara was caught stealing to end the game. The play would be reviewed, then upheld, and with that, the Rangers' magic number remained at 2; more than could be overcome with just a single win.
As it turns out, it would stay at 2 for the duration of the evening.
For all the talk about the Rangers' luck this season, Derek Holland didn't see any of it tonight. After a perfect first inning, the A's spent innings two through four bouncing little armies of baseballs through every hole in the Rangers' line of infield defense. Meanwhile, Jered Weaver took much the same tack against the Rangers' bats, confounding them bit by bit in his own war of attrition. There were no high-heat fastball or filthy breaking balls from the wizened old grungemaster. Just perfectly-placed pitches that drew out swing after swing, just-missed-contact by just-missed-contact.
By the bottom of the third, it was 2-0 Angels when Jurickson Profar finally landed a solid shot: a triple that missed clearing the right-centerfield wall by about 3 feet, then bounded away from Mike Trout as Profar sprinted around the bases. A Carlos Gomez pop-out later, Nomar Mazara hit a ball up the third base line that Yunel Escobar gloved and, despite there being two outs, opted to throw home in an attempt to cut down Profar. His throw was off-line, and everyone was safe. It was 2-1.
In the fifth inning, however, the Angels struck what would be the felling blow. Carlos Perez reached an error on Profar on a ball that scurried cleanly under his glove and through the five-hole. Then – after Profar attempted to even things up with a sprinting diving catch of a Shane Robinson popped-up bunt – Holland walked Escobar.
The war of attrition was over. Mike Trout dropped the bomb, then dropped the bat.
The 407-foot blast to left field made it 5-2. The Angels would need no further runs.

Of course, the Rangers did battle back. They always seem to. But tonight, their 3-run retort in the bottom of the 5th – Mazara's third single of the night scored Elvis Andrus, and Carlos Beltran's home run followed – fell just a bit short. Despite Tanner Scheppers getting two bases-loaded outs to escape the 6th inning unscathed (part of another scoreless outing by the bullpen), and despite the Rangers having the tying run on base in the 8th inning and the tying and winning runs on base in the ninth, there would be no magic, no one-run victory, and no celebration tonight.

In an odd way, it's almost better that they didn't win. Had they won, the magic number would be just 1. An Astros loss tomorrow would have had the Rangers clinching right around the time their flight landed in northern California. What good is a pennant clinch without a dogpile?

I doubt the team would have been disappointed. As Andrus said after the game, "Believe me, no matter if we clinch here or Oakland or anywhere, as long as you're in, that's been our main goal. That's our first goal."
The A's couldn't beat the Astros this week, not even once. As punishment, they are very likely to have to watch the Rangers celebrate on their field. But no matter where there is a celebration, so long as there is a celebration, that will be enough.

For now.
"Destiny is in our hands, and we've always been that way. Today, it was more of trying to find a way to clinch at home. It wasn't wishing this or that would happen, I think that regardless of whatever happened in that (A's / Astros) game, we still have to come out and compete today. But we still got a couple days ahead, and there's only two games for us to clinch, so we gotta go to Oakland and win those two (…) It was more doing it for the fans, but for us? Believe me, no matter if we clinch here or Oakland or anywhere, as long as you're in, that's been our main goal. That's our first goal. Now it's gotta be Oakland, and we gotta go out there and be aggressive." - Elvis Andrus on wanting to clinch at home.
"There's not a letdown when you win a series. We won the series and now we've got to move on to Oakland and win the series over there. Sometimes you want things to go your way, but at the end of the day things don't always go your way. Unfortunately, it didn't happen. But there's not a letdown." - Carlos Beltran
"Before I joined the ballclub, this team was already playing good baseball. The fact that they went out and got me, I felt the responsibility to go out there and continue to try and help as much as I could. Lucroy, myself and Jeffress, when he was here, we felt like we've done a pretty good job. But the team is tough. The confidence that this team has is unbelievable. Every single day, it doesn't matter how far behind we are, we feel like we can come back. Today was an example of that." - Carlos Beltran
"I just saw as the game progressed, I just started to rush more and more. I just gotta slow things down a little bit. I just didn't do my job tonight." - Derek Holland
NOTES
(Courtesy of the Texas Rangers)
TEXAS had its 6-game win streak in one-run games snapped tonight…has played one-run games in 8 of last 12 contests, going 6-2 in that span…is now 36-11 overall in one-run games…finished its homestand at 3-3 against Oakland (1-2) and Los Angeles-AL (2-1)…went 4-5 in last 9 games with the Halos, but clinched the season series with a 10-9 record vs. the Angels…the bullpen allowed one unearned run over 13.1 IP in the 3-game series with the Halos and relievers have not allowed an earned run in their last 14.1 IP dating back to Sunday vs. OAK.
DEREK HOLLAND departed the game trailing 5-4 after 5 innings…both home losses this season have come vs. LAA (also 5/23).
CARLOS BELTRAN hit career home run no. 420 with a 2-run shot in the 5th inning off Weaver…has 16 RBI in his last 19 games…is batting .368/.415/.586 with 4 HR/18 RBI over his last 23 games.
NOMAR MAZARA tallied 3+ hits in a game for the 6th time this season (last 7/23 at KC)…batted .397/.419/.707/1.126 with 5 HR/14 RBI in 16 games against the Halos this season.
JURICKSON PROFAR hit his 3rd triple of the season, T3rd-most on the club.
TANNER SCHEPPERS worked 2.1 scoreless innings, the longest relief outing of his career…has been scoreless in 7 of 8 outings since activated from the disabled list…retired 7 of 8 BF tonight and opponents are now 2-for-20 (.100) this season.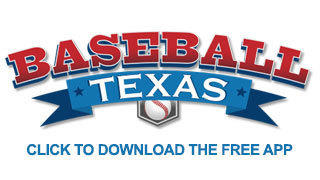 Copyright 2016 WFAA