If you're reading this in the morning and fell asleep without watching the Rangers game in Pacific Time last night, I have a couple of messages for you.
One: Hello from the past. Time travel is real, we just don't have a reverse gear and we're all strapped into a rear-facing seat. So this is me, waving at you from outside the station wagon window. I hope wherever you're going is nice. Don't forget me.
Two: You made the right decision to go to sleep. I won't drag it out too long; these sorts of games are best experienced like a ripped-off band-aid. Adam Lind hit a grand slam to cap the Mariners' 5-run first inning. Then the Mariners went on to score in the second (3 walks), the third (Lind's second HR), and the fourth (Seth Smith home run), and the Rangers lost 8-3. It was pretty terrible, as far as baseball games go, but at least it was a baseball game. In about 4 months' time, I will be a person who would pay a lot of money to see a baseball game.
Well hey, would you look at that: we've already covered all the Mariners' runs, and it has only taken about 30 seconds of your time. Let's take the rest of the story and look for the positives. Weirdly, there were kind of a lot, for such a bummer of a game.
1. Carlos Beltran hit a 3-run home run that literally knocked the H out of the Mariners' scoreboard. That's not a euphemism or an abbreviation.
Carlos Beltran's HR deleted the "H" from the Mariners scoreboard https://t.co/yRP92hgFOi

— CJ Fogler (@cjzero) September 8, 2016
2. Carlos Gomez walked twice. It's important to note that in Gomez' time with Houston this year, he had 21 walks and 100 strikeouts in 295 at-bats. Since arriving in Texas, Gomez has 8 walks and 18 strikeouts in 45 at-bats. That's actually a higher strikeout percentage, but it's also a doubled walk percentage. His on-base percentage is 88 points higher, and for someone whose speed plays well, that's a very big deal.
3. Nick Martinez threw 3 innings of one-hit baseball. Maybe the Mariners were full and slow from feasting on Griffin for 4 innings, but I'm not going to complain about it. Nice work, Nick Martinez.
4. Tanner Scheppers made his first appearance in 2016 after missing the entire season thus far with a knee injury. Scheppers' fastball sat around 95, and he worked a perfect 1-2-3 inning on 11 pitches (7 strikes). Especially with Jeremy Jeffress being out for… maybe the rest of the year (?), Scheppers is going to be an interesting pitcher to watch for the rest of the season. He may even sneak onto a postseason roster.
That's pretty much it. The Rangers did get some baserunners late, but nothing materialized. Mitch Moreland struck out with runners on first and third in the 7th, and with two on in the 8th, Leonys Martin made a sliding catch of an Adrian Beltre line drive, then Steve Cishek made a nifty grab of a Rougned Odor comebacker. In the 9th, Edwin Diaz gave up a leadoff single to Jonathan Lucroy, but Elvis Andrus grounded into a fielder's choice, Joey Gallo pinch-struck-out, and Moreland lined out, another really pretty sliding grab from Martin.

It's not been the greatest of weeks for the Rangers; even their win yesterday was fraught with bullpen meltdowns, but hey: an 8.5-game division lead with a magic number of 15 is still a lot better than most teams can say. Maybe in the future where you are, I'll be more inclined to pore over some problems and potential solutions. But here in the past, it's time to go to sleep and forget about this game.
If you need to read more, check out the conversation I had with Yu Darvish, Colby Lewis, and Jake Diekman about the idea of "feel", as it pertains to pitching. It was fascinating to me, and hopefully it will be interesting to you.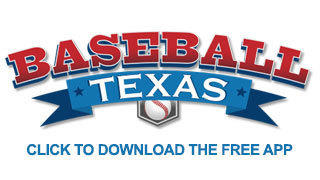 Copyright 2016 WFAA