Date: Friday, September 16th, 2016
Rangers Record: (87-60, 1st place, +8.5 games)
Magic Number: 8
Opponent: Oakland Athletics
Tonight's Starters: Kendall Graveman (10-10, 4.13) vs. Cole Hamels (14-5)

Me six weeks ago: "Uhh, I don't even know who they play tomorrow. Detroit, maybe?"

Me today: "Okay, so it's A's & Angels for three each at home, then three in Oakland before coming back home for the Brewers and Rays to wrap the regular season. The M's and Astros are playing each other for 3 in Seattle starting today, so they can't both lose, but after that, the Blue Jays are in Seattle and Houston goes to Oakland, so – Mathematically – the earliest the Rangers could clinch is Tuesday. In a weird twist, the Rangers could clinch on an off-day (Thursday with an Astros loss in Anaheim) but a lot has to fall wrong for that to happen; it's looking more and more likely to happen in Oakland. Meanwhile, Texas has a 2.5 game lead on Cleveland for home-field; the Rangers' magic number in that race is 14. If they clinch home field, they're playing the winner of the wild card game, and right now those teams are Baltimore and Toronto, but Detroit and Seattle are two back, the Yankees are three, and the Astros are four. We probably don't have to worry about the Royals: six back isn't dead in the water, but that's a lot of teams to jump. For me personally? I'd like to see the Mariners/Yankees in the Wild Card, but I want Texas to clinch at home so it puts me in a weird place, so I guess for tonight I'll be looking at the scoreboard thinking: go Astros/Angels/White Sox/Rays/Tigers/Yankees.

My wife: I just asked if you wanted coffee.

Me: I probably shouldn't.

It's the September 16th Baseball Texas Daily!

MUSIC RECOMMENDATION

Rachael Yamagata has a new album out. It's called "Tightrope Walker", and you can only hear it on NoiseTrade, which - you should really have a noisetrade account because it's great for free exclusives like this. Rachael has always had one of my favorite voices, and it is used to perfection here, in what I think is her most inventive and experimental record. For those of you who are not a fan of new things like Noisetrade, do two things: one, make a note to hear this record when it's out. And two, go listen to my other favorite Rachael Yamagata record today as an alternate recommendation (links below).
(Spotify, Apple Music, Website)

Occasionally these recommendations come from Rangers players, broadcasters, or other people around the team (here's a complete list). If there's a player or person you'd like Levi to ask for a music recommendation, shoot him an e-mail threetwoeephus@gmail.com or a tweet here.

POSTSEASON / ELIMINATION CHECK
(Lead, Magic # in Parenthesis)

The Cubs are the first team to win their division. They lost their game last night, but a few hours later, the Cardinals lost to the Giants, and that did the trick. Meanwhile, teams are dropping like flies. The Cubs clinch obviously means the Cardinals are out of the race for the Central. The Rays and Angels, already eliminated from divisional races, were officially mathematically eliminated from the wild card race as well. We could see as many as 3 wild card eliminations tonight, including (with a Rangers win) Oakland.

AL DIVISION LEADERS: Texas (8.5, 8), Cleveland (6.0, 11), Boston (2.0, 15)
AL WILD CARD: Baltimore/Toronto (2.0, 15)
NL DIVISION LEADERS: Los Angeles (4.0, 13), Chicago (W), Washington (10.0, 7)
NL WILD CARD: San Francisco (+1), NY Mets (1.0, 16)
AL Eliminated, Division: W: OAK, LAA / C: MIN / E: TBR
AL Eliminated, Wild Card: MIN, TBR, LAA
NL Eliminated, Division: W: ARI, SD / C: CIN, MIL, PIT, STL / E: ATL, PHI
NL Eliminated, Wild Card: ATL
Clinched: Cubs
Rangers AL Home Field Advantage Tracker: (1st place, 2.5 games, Magic Number: 14)

BASEBALL STUFF

1. Cole Hamels starts for Texas tonight. We asked him if the thought of being in Cy Young contention crossed his mind at all, or if that sort of thing even blipped his radar right now. "Not anymore," Hamels chuckled with chagrin. "That's far and distant. My main focus is on the postseason and maintaining health. That's what you want, to remain healthy and make sure that everything is in sync."

Asked if he felt like he took a step in the right direction during his last outing in Anaheim (in which he went six innings, allowing 2 runs on 4 hits and 4 walks, and struck out 6), Hamels had this to say: "As much as I could. I was able to get to back to trying to as deep into a ballgame as possible. I wasn't as happy with walking four guys. I think that's kind of been my downfall this whole year. You see the amount of walks that I had, which is to me, very unacceptable. And I think whoever pitches in the game, you don't want to walk as many guys as I've walked. That's something that I've got to correct because that's something that doesn't go over very well when you get to the postseason. Walks definitely come back to hurt you and you can't give away those freebies. The focus for these next couple games is getting back to establishing strikes in the strikezone and being aggressive, and not putting myself into counts where I'm behind."

Jeff Banister agreed today in his office. "The reality is, with balls out of the zone: you can live with balls out of the zone when you're getting swings. It's the balls that you see hitters just take, when you know that they see them out of the hand that you probably want to stay away from. That rate has probably been a little higher (than usual lately).
2. Don't expect Tony Barnette back tonight. Or tomorrow. Actually…

"Today we got out to about 90 feet and threw a while from there, letting some go here and there, then threw about 15 pitches off a flat ground and didn't have any setbacks there." That was Barnette on what happened today. But he's still not throwing off a mound.

Jeff Banister told us this. "We'd love to see him in some Major League games (before the playoffs), just to know what we've got and see where he's at, his feel for the baseball. As many as his body would allow him to (but) I don't -- right now, I don't expect him, or think that he would be back until probably that last week (of the season)"

The nice thing is, of course, that the team has a big lead and should coast to the division crown, even with Barnette out. But does he think they're being too conservative with him? "That's more of a question for them. It's not overly conservative, as far as going above and beyond with precautions. I think it's the proper amount of precautions. For me, things are going well and are moving in the right direction. That's all I'm worrying about right now, moving in the right direction."

3. Speaking of rest: Elvis Andrus has taken 13 days off this year. That's compared to 2, 5, 6, and 4 in 2015, 14, 13, and 12, respectively. Perhaps not surprisingly, Andrus is having his best season, thus far setting career highs in batting average, on base percentage, and slugging. Due to the games off and also due to hitting lower in the batting order, Andrus has had significantly fewer at-bats, and thus his hits / doubles / triples / etc. are all likely going to finish below his career highs in each category, but his offense hasn't been the only beneficiary: his fielding percentage is the highest of his career as well. Of course, some advanced defensive metrics have Elvis as slightly below-average this year, but Banister believes the rest has helped.

"After getting to know Elvis, yes. I think Elvis wore the 161 or the 160 as a badge of honor, as most veterans do, but I didn't feel that was the best thing for his performance, after kind of reviewing his year last year, where he was, what he looked like, how I felt the energy level was, I just felt like he would have an opportunity to perform better if we gave him more off-days. Early on it was a little bit of a struggle; he didn't really want to. But I think as the year has gone on and he's seen how it has benefited him to take some days off, that he's okay with it.

Someone asked how he 'massaged' those conversations early on in the season.

"Yeah, I don't know how I massaged him," Banister chuckled. "Really, I don't know if I did massage him early, I just told him he was getting the days off. That's… I think when you build trust with players, when you communicate with them and let them know that -- it is a bank of trust that you have to build up first. There were a few times that I flat out told him 'look, you need to trust me on this one, for the long haul'. And there were also -- Elvis is not going to back down from anybody; not any one single pitcher or a team. However, there are guys that every hitter has that might be the bane of their day, you know? So there were some of those early that we picked out that we allowed him to sit down on, and how he came back the next couple of days: fresher, more refreshed, swung the bat better, played better defense. And that trust started to build on itself."

Of course, having a day off doesn't do much good without someone to be able to provide some capable backup work.

"Have to. You have to. Your bench, when you're going to give guys a days off, if you're going to be a championship team, you have to have a solid bench. You have to have guys that you can put out there that are going to go out and give you their best professional effort, prepared. And then there has to be some production along the way too, I mean, just giving a professional effort - if there's no production there, it doesn't play out very well. We've been lucky this year that we've had some guys that have played well for us off the bench."

Elvis had this to say: "I'm trying to do the same thing I do every single day, same routine, same mentality. Don't try to do too much. This year it's actually paying off the way I want it to. I don't think I'll be changing any time soon."

4. Adrian Beltre and Carlos Beltran, like the Rangers, have never won a World Series. Here is a great article in the NY Times about their quest for their first ring.

5. Ever wonder who Jake Diekman's favorite player is? Wonder no more. It's "Brett Farvay"
6. If Spanish is your primary language, you no doubt noticed that the radio broadcasts on 1540AM disappeared for the series in Houston. This was, according to the team, "a change in the LMA for that station". Well, no se preocupe, the club has "entered into an agreement with Univision Radio Broadcasting Texas to be the Spanish radio flagship for the remainder of the 2016 season."

Here's more from the press release:
"The majority of the games will be broadcast by KFLC 1270 AM, which was previously the Rangers' Spanish radio home from 1999-2010. The broadcasts will begin (tonight), when the Rangers open a weekend series with the Oakland A's at Globe Life Park in Arlington.
"The Rangers want to thank Univision Radio for their assistance in helping us provide Spanish-language broadcasts to our fans," said John Blake, Rangers Executive Vice President, Communications. "We are excited about this partnership, and we look forward to getting Eleno Ornelas back on the air."
Ornelas, in his 17th season as the Spanish radio voice of the Rangers, will team with former pitcher Jose Guzman to broadcast the remaining 15 regular season and all potential postseason games in 2016. Selected games will be carried by Univision Radio Dallas station KFZO 99.1 FM when programming conflicts arise on KFLC."

7. The Rangers have announced ten grants to non-profit organizations in Texas and Louisiana to support youth baseball and softball programs. Here are the ten (congrats!)

Arkadelphia Baseball Commission, Arkadelphia, TX
Funds will be used to build batting cages for high school/youth baseball and softball.

Blooming Grove Independent School District, Blooming Grove, TX
Funds will be used for two scoreboards for baseball and softball fields.

Cisco High School Baseball, Cisco, TX
Funds will be used to upgrade and expand baseball facilities.

Ira Independent School District, Ira, TX
Funds will be used for baseball program.

Nacogdoches Youth Softball Association, Nacogdoches, TX
Funds will be used to replace existing windscreens and backstop padding on four fields.

Special Olympics Louisiana, Inc., Hammond, LA
Funds will be used to start a baseball program and expand existing softball program.

The Fort Worth ISD Foundation, Fort Worth, TX
Funds will be used for supplies and equipment for new baseball team at Kirkpatrick Middle School.

United Way of Hunt County, Wolfe City, TX
Funds will be used for improvements and equipment for youth baseball and softball fields.

YMCA of Metropolitan Fort Worth, Fort Worth, TX
Funds will be used for lighting enhancements to support youth baseball/tee ball at YMCA sports complex.

Youth Conflict Resolution Center, Dallas, TX
Funds will be used for expansion of Oak Cliff Angels baseball team and growing baseball interest in Oak Cliff..
Congrats!
(POST-SEASON) MINOR LEAGUE REPORT

High Desert began the Cal League finals by taking game one from Visalia, 5-4 in 11 innings. The winning run was Luke Tendler, who scored when Jose Trevino reached on an error by Visalia's third baseman Ramon Hernandez. Trevino also had a home run in the first inning. The Mavericks got multiple hits from the top four spots in their lineup (3 each from Trevino and Scott Heineman, and two from Luke Tendler and Juremi Profar). Game two will be tonight at 7pm Pacific Time (9pm central).

AAA - Round Rock
FINAL RECORD: 71-72

AA - Frisco
OVERALL RECORD: 63-76
SECOND-HALF RECORD: 25-45

HIGH-A - High Desert
OVERALL RECORD: 82-58
SECOND-HALF RECORD: 38-31
PLAYOFFS, ROUND 1: W: 3-1
FINALS: Lead 1-0

LOW-A - Hickory
OVERALL RECORD: 74-66
SECOND HALF RECORD: 36-34
SHORT SEASON-A - Spokane

OVERALL RECORD: 32-43
SECOND HALF RECORD: 13-24

AZ ROOKIE LEAGUE - Rookie Rangers
FINAL RECORD 18-37

DOMINICAN SUMMER LEAGUE:
Rangers1: REG. SEASON - 51-19, Championship Series (L 3-1)
Rangers2: REG. SEASON - 38-32

You can follow Levi Weaver on Twitter at @ThreeTwoEephus, or for fewer puns and more straight-forward Baseball News updates, you can follow us at @BaseballTX, or download the app and get in-game updates and notifications by clicking on the logo below!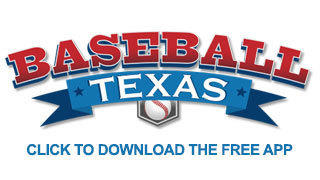 Copyright 2016 WFAA