Oh man, where to even start on this game. Any time there are a total of 18 runs scored, there are going to be some details left out. It's hard to spend a paragraph on the finer points of a magnificent defensive play to save a run when both lineups spent the better part of the night playing a game of "who can get the other team's manager to start mindlessly gnawing on the handle of a baseball bat first?"
It started early: In the first inning, Alex Bregman hit the second pitch he saw over the left-field wall, and Jose Altuve walked because his strike zone is the size of a laptop, later scoring on an Evan Gattis sac fly. The Rangers had a leadoff single from Nomar Mazara and a double from Ian Desmond, but couldn't score, and after an inning, it was 2-0 Astros.
It was the last moment of pure joy for the Astros on the night.
In the second, Jonathan Lucroy continued his onslaught on the right field grass, blooping a single and moving to third on a Carlos Gomez double. Then Elvis Andrus grounded to Alex Bregman, who made a nice grab before spinning to throw to first. By then, Carlos Gomez was, if not right in front of him, at least close enough to be in the distraction zone. Bregman didn't say after the game whether or not it was a factor, but whatever the case, he threw the ball high and to the home plate side. A.J. Reed couldn't keep it in his glove, but the only person in the park who didn't seem to realize that was A.J. Reed, who started to look Gomez back to third with all the authoritative swagger of a gunslinger holding a banana.
Gomez sprinted home, Reed realized that the ball was oh no it's all the way over by the crowd now, oh man do I feel silly, and Elvis motored around to third base.
The game was tied.
In the 4th, it became very much untied.
Mitch Moreland singled on a ball that Reed dove for and couldn't snag. Carlos Gomez singled for his second hit of the night against his old team, and then Elvis - instead of bunting, as a ninth hitter might be prone to do in a tie game with two runners on and no outs - smashed a double to left field.

"We've done that a couple of times and we haven't gotten the bunt down," Jeff Banister said after the game. "Both times, Elvis has come up big with big hits, doubles, so we decided to go ahead and stay with that process." Later, he expounded. "Obviously, it was a roll of the dice. If we bunt him over, they probably play the infield in with Mazara up. Typically in that situation, (if) you play for one, you get one. I played for a situation that… a guy swinging the bat very well for us all year long continues to get big hits for us, and he came up and rewarded us with a great at-bat."

It was 3-2. One pitch later, it was 4-2, as Mazara hit a sacrifice fly to score Gomez. Ian Desmond grounded out to first base for the second out of the inning, and I had the bright idea to put on Tchaikovsky's Swan Lake. If you have the devices handy, I am going to ask you to do the same. Here is a link to the song. On another screen, pull this highlight reel up and wait. When the song gets to 1:15 or so, hit play on the baseball video, lean back and take in the experience.
Barring that, turn on the song while you read this paragraph:

Carlos Beltran blasted a majestic two-run home run to make the score 6-2. Then Adrian Beltre waited patiently, fouling off five 2-strike pitches and working an eleven-pitch walk. The next batter, Rougned Odor, also homered to make it 8-2. The Astros were melting, and Doug Fister, try as he might to help, had hands made of hot coals, so everything he touched was making it worse. A.J. Hinch removed him and brought on Michael Feliz, in hopes that Feliz would NOT walk up to the mound, look at the baseball, and think "this does not belong on this side of that wall", alley-ooping it to Jonathan Lucroy for the third home run of the inning. But perhaps he did not communicate that very clearly, because Feliz did exactly that. It was 9-2.

There is something beautiful about watching a division rival's hopes and dreams crumble in slow motion to the soundtrack of 140-year-old music turned alllll the way up in your earbuds, trying your best not to plié around in front of other professionals.

(side note: I do not know how to plié , which was probably helpful in my quest not to jump around like Buster Bluth, whispering "This is a plié, Houston is burning.")
Meanwhile, A.J. Griffin had abandoned his early "give up runs" game plan and adopted a much more effective "don't allow baserunners" plan, retiring 12 batters in a row before Jason Castro homered in the 5th. In the 6th, Griffin was up to 100 pitches, and the Rangers were up 10-3 (thanks to a 5th inning bases loaded walk by Carlos Beltran).
You could stop reading here if you want to sleep better.
Or, okay, we could talk about what happened next. Four consecutive Ranger relievers (Alex Claudio, Tony Barnette, Matt Bush, and Jake Diekman) allowed runs. The seventh inning was particularly vexing.
Yuliesky Gurriel singled, then Alex Claudio walked Jason Castro. It was time for Tony Barnette. Barnette started off just fine, striking out pinch-hitter Tony Kemp and getting George Springer to pop out to left field, but then Alex Bregman, noted person who can hit a baseball, tripled down the right field line, and both Gurriel and Castro scored. Then Jose Altuve popped up to right field and the inning was ov-NO WAIT Nomar Mazara dropped the ball and another run scored.
It's fine. It's 10-6. It's fine. Matt Bush came on and retired Correa on 4 pitches, it's fine.
In the 8th, Bush got the first two outs without a whole lot off fuss, but after Gurriel singled again, Jeff Banister went to the mound with his switch of witch's hair and divining rod and summoned Jake Diekman from the bullpen. But Diekman was not the wrathful spectre we are used to. Instead, he walked pinch-hitter Teoscar Hernandez, and then Other Pinch Hitter Tyler White doubled home both baserunners, and Spotify's shuffle algorithm chose now to start playing the Sérénade mélancolique,

Music off.
Keone Kela time. Kela walked Springer, and oh look, it's Alex Bregman again, what a pleasure.

But fortunately, Bregman popped the ball into shallow right field, and Rougned Odor sprinted back to catch it, bobbling it slightly for good measure, eliciting gasps even from the usually reserved press box. (No, not only me).
It was a tense moment at the end of an irksome couple of innings, but it was enough. Sam Dyson made quick work of Altuve / Correa / Gattis in the ninth, and while it should have been a monster win, credit to the Astros for battling back. It's going to be stressful a lot between these two teams for years to come.

Thankfully, for right now, Texas is on top, and by a pretty convincing 9½-game margin.
NOTES
(Courtesy of the Texas Rangers)
TEXAS won its 81st game of 2016 for its 7th season with a .500 or better record in the last 8 years (beginning 2009)…club did not get to 81 wins until game no. 150 in 2015…has won 6 straight, one shy of the club's season-best 7-game win streak, 6/14-20… is now 7-1 on this 10-game, 11-day homestand against Cleveland (3-1), Seattle (3-0), and Houston (1-0)…is 46-21 at home, best 67-game home record in club history…is 12-2 vs. Houston in 2016, winning 20 of the last 24 meetings dating back to 8/3/15…currently sits at its high-water mark of 27 games above .500.
A.J. GRIFFIN left the game with a 9-3 lead, one on, and 2 outs in the 6th inning…has won each of his 1st 5 career starts against the Astros, going 5-0, 4.54 (18 ER/35.2 IP) in 6 career starts…has won 5 of 8 starts in Arlington this season…allowed 2 of his 3 runs via a pair of solo home runs…home run by Jason Castro in the 5th inning ended a run of 12 straight batters retired since Carlos Correa's one-out single in the first.
ROUGNED ODOR homered for the 3rd straight game, 1st Ranger with a 3-game homer streak since Shin-Soo Choo (3, 6/29-7/1)…hit 4 home runs in a span of 9 plate appearances dating back to his walk-off in the 9th inning on Saturday…leads the club with 28 home runs…is batting .571 (8-14) with 2B, 4 HR, 9 RBI, and 5 R during a 3-game hit streak.
CARLOS BELTRAN hit his 26th home run of the season and 4th as a Ranger…has hit safely in 5 straight at .429 (9-21) with 2 HR and 3 RBI…is batting .316 (12-38) with 2 HR and 4 RBI in 10 games vs. Houston this season.
JONATHAN LUCROY has hit safely in 6 straight at .526 (10-19)…his 8 home runs since 8/1 are 2nd on the club in that span behind Adrian Beltre (9)…rangers are 15-7 in his starts.
CARLOS GOMEZ matched a season high with 3 runs scored (2x, last 6/14 at STL w/HOU)…has reached safely in 6 of 11 plate appearances over his last 3 games, batting .555 (5-9) with 5 runs, 2B, HR, 5 RBI, and 2 BB.
ELVIS ANDRUS reached base safely 3 times with a pair of hits and a walk…has hits in 11 of last 14 games at .364 (16-44) with 6 walks…had the club's 1st 2 RBI tonight and is batting .474 (18-38) with runners in scoring position since 6/24.
ADRIAN BELTRE has scored a run in 8 straight games, longest streak by a Ranger since Leonys Martin (8, 9/18-26/14).
HOUSTON fell to 32-34 on the road...1-7 against the Rangers at Globe Life Park this season.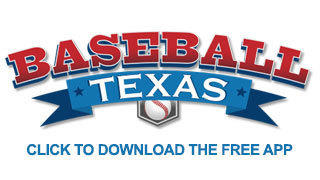 Copyright 2016 WFAA