Baseball is a weird, fickle beast. Remember September 4th? The Rangers lost to the Astros that day, and while a loss is never a pleasant outcome, it didn't feel like anything but a small bump in the road. After all, the team had just completed an 8-2 homestand against three playoff-hopeful teams. You can't win them all, ha ha ha.
In the one win and three losses since then, all in Seattle, the Rangers pitching staff has given up 35 runs, for an ERA of [shrill scream]. It's a small sample size, true, and you can't lose them all, ha ha ha, but the Rangers did lose this game, and that's what this story is about, so let's stop procrastinating and do the autopsy.

Taijuan Walker (I'll spare you the overwrought pun) couldn't find the strike zone to begin the game. Nomar Mazara earned a base on balls, requiring just four pitches, and Ian Desmond earned his on seven. But with two on and no outs, the Rangers couldn't capitalize. Carlos Beltran struck out, then Adrian Beltre flied out to right (a 9-pitch at-bat) and Rougned Odor scorched a ball to the warning track in center field.
POP QUIZ: Derek Holland started this game by doing something no Rangers starter had done since… Derek Holland, way back on September 3rd. Go ahead, guess, we'll give you a second...
ANSWER: he retired the leadoff hitter. We would have also accepted "he prevented the leadoff hitter from scoring." He did walk Franklin Gutierrez in the first, but a nice 6-4-3 double play handled that, and Holland was out of the inning in 8 pitches. But there was an omen: everything Seattle hit in the inning, they hit hard, albeit for outs. Guillermo Heredia's flyout left the bat at 97mph. Cano's double play ball? A scorching 107.
In the second inning, Holland retired the first two batters but then came the first leak in the dam: Dae-Ho Lee hit a ball that landed just fair and just over the wall, and the score was 1-0 Seattle.

It was Texas' turn in the top of the third inning, and was it ever a raucous one. Robinson Chirinos forgot to move out of the way of a breaking ball, and was awarded first on a hit-by-pitch. Then after a Nomar Mazara flyout, Ian Desmond hit a bouncing single that ghosted Mariners starter Taijuan Walker like an ex at a party, and slipped into center field. With two on, Carlos Beltran hit a single to right field. But Gutierrez' slow response in charging the ball gave Spike Owen an idea: What if – hear me out – I just tell Robinson Chirinos keep running?

Nobody objected, so Chirinos barrelled home, and while it appeared that the ball beat him to the plate, his slide just did avoid the tag. It was 1-1. The next batter, Adrian Beltre, also hit a single, this one to left field. It was not just any single. Here, let your eyes devour this gif:
There's only one Beltre! 😂 pic.twitter.com/C3U15CwSof

— Texas Rangers (@Rangers) September 9, 2016
(there's a reason that the official pronunciation of "gif" - with the J sound - is wrong. It's because gif with a hard G sounds like "gift". Watch Adrian Beltre hit that ball at his eyes about 35 times in a row and tell me your life isn't edified by it.)
ANYWAY: since the Chirinos thing had worked so well, and since Ian Desmond is a very fast human, Owen decided to let it ride: he sent Desmond as well. Oddly enough, Desmond looked like he beat the ball to the plate, but the throw pulled Chris Iannetta into Desmond's path, and his tag just did get Desmond. A replay review would confirm that Iannetta was not blocking the plate.
But the inning was not over. Not yet. Rougned Odor singled home Beltran (mercifully, there was no play at the plate), and the Rangers had a 2-1 lead.
The bottom of the third was also harrowing in its own way, but I will just sum it up for you by saying that Derek Holland walked Gutierrez to load the bases with one out, then struck out Robinson Cano on a slider, and Nelson Cruz on a 95mph fastball.
The inning had taken 33 pitches, however, and in the 4th, Holland was again in hot water. Where early in the game, Holland had given up missile-grade contact in an 8-pitch inning, here he was faced with a sequence that went bloop single (73mph off the bat), walk, another bloop single (67mph). The bases were loaded again, but there would be no magic fastball in the arsenal. Chris Iannetta drove home a couple of runs on a double. A third would later score on a ball that - in a callback to Desmond's single in the third - just evaded the gloves of Holland and Odor. The Mariners had a 4-2 lead.

Here is a bright spot: Ian Desmond has multiple hits in his last couple of games. Tonight's second hit was an opposite field home run in the 5th that narrowed the deficit to just a run.

Here is another: Alex Claudio continues to baffle the world. He pitched 1⅓ innings of perfect baseball tonight. Keone Kela walked one, but struck out another to put the wraps on the 6th inning.
Here is a dark cloud: Jake Diekman, entering the game on a streak of three consecutive outings without retiring a batter, walked Robinson Cano in the 7th inning, then Kyle Seager hit a 2-run home run to make it 6-3 Seattle, which would be the final. If you're looking for an upside, Diekman did also strike out Cruz and Dae-Ho Lee, but it would be really reassuring to see Diekman get a clean outing or two and return to dominance in time for October.

Really, the same could be said for any of the starting rotation, after this week. Here's hoping a change of scenery will do the job; Texas sends Darvish, Hamels, and Colby Lewis this weekend against Anaheim before heading to Houston to try to put an exclamation point on the regular season.
P.S. The Astros lost to the Indians today. That's good for the Rangers as far as winning the division goes, but bad for them as far as home field advantage goes. They lead the Indians by just a single game now for the best record in the AL. You can read more about the playoffs (and the rotation) in today's Baseball Texas Daily. (or, more accurately, as this is being posted at nigh unto 2am, the Baseball Texas Yesterdaily. A-thank you.)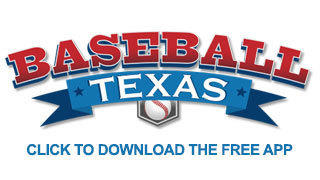 Copyright 2016 WFAA