Date: Tuesday, September 13th, 2016
Rangers Record: (86-59, 1st place, +9.5 games)
Magic Number: 9
Opponent: Houston Astros
Tonight's Starters: A.J. Griffin (7-4, 4.92) vs. Brad Peacock (0-0, 3.38)
The Rangers are running out the "getaway day" lineup today on a night game in the middle of a series against a divisional opponent, and everyone is completely okay with that. As they should be. Ian Desmond and Jonathan Lucroy are both getting days off, and Adrian Beltre is taking a DH day. Meanwhile, over on the other side of the diamond, the Astros are fighting for their lives.

It's a nice feeling, isn't it? Sure, there's a bit of baseball left to play. And, as Jeff Banister is quick to say, the Rangers "haven't earned anything yet beyond the right to play today's game." That's the right sentiment, and don't get the wrong idea: the clubhouse is more intense and focused than I've seen them all year. But it's a sharpened focus, not a panic. You'd have to walk over to the other clubhouse for that.
MUSIC RECOMMENDATION
"You're Gonna Get Love" by Keren Ann. It's quirky and starts with the danceable title track, though it pretty quickly moves into some great downtempo moments. Keren Ann is a good writer with a great voice, and with the weather here in Houston currently something between gray and gross, it's a nice little bit of beauty that alternates between embracing the gloomy ambience and defying it.
(Spotify, Apple Music, Website)

Occasionally these recommendations come from Rangers players, broadcasters, or other people around the team (here's a complete list). If there's a player or person you'd like Levi to ask for a music recommendation, shoot him an e-mail threetwoeephus@gmail.com or a tweet here.

POSTSEASON / ELIMINATION CHECK
(Lead, Magic # in Parenthesis)
Add Tampa Bay to the list of the divisionally eliminated; they lost 3-2 to the Blue Jays last night. Meanwhile, Atlanta joins Minnesota as the only two teams completely eliminated from both divisional and Wild Card contention. Tampa Bay could join them as early as tonight; their elimination number is 2.

AL DIVISION LEADERS: Texas (9.5, 9), Cleveland (6.0, 14), Boston (2.0, 18)
AL WILD CARD: Toronto (+1.0), Baltimore (1.0, 19)
NL DIVISION LEADERS: Los Angeles (4.0, 16), Chicago (17.0, 3), Washington (10.0, 9)
NL WILD CARD: San Francisco (+1.5), NY Mets (0.5, 19)
AL Eliminated, Division: W: OAK, LAA / C: MIN / E: (none)
AL Eliminated, Wild Card: MIN
NL Eliminated, Division: W: ARI, SD / C: CIN, MIL, PIT / E: ATL, PHI
NL Eliminated, Wild Card: ATL
Clinched: (none)

BASEBALL STUFF

1. A win is a win, and last night the Rangers won, in a 4-3 showdown that lasted 12 innings. Rougned Odor hit yet another extra-innings game-winning home run, his third of the year.

2. Tony Barnette threw from flat ground again today, another 25 pitches (all fastballs, no breaking balls). and reported that the news was all good. "I really didn't feel any discomfort," Barnette told us. The pitch that caused the problem was his second pitch to Altuve, trying to keep the ball out of the zone. If you go back and re-watch the at-bat, that's the point that Lucroy came out to talk to him, and they opted to intentionally walk Altuve.
As for the next step for Barnette, he will throw from flat ground again tomorrow. "I'm following their (the trainers') lead, every day. I'm not looking too far ahead. Going with what the trainers say, and it's an open discussion about how I feel, what I feel, where and when I feel it. It's a living, fluid situation, so you just gotta take it throw by throw, step by step, document stuff, and make sure it's perfect.

3. Barnette pitched well before the setback. In fact, he was one of the most consistent members of the Rangers bullpen. But he isn't too worried about getting back into a groove when he is able to return. "This late in the season, it shouldn't be too hard for me to ramp it back up," he said. "As much as we've played, the work that I've done throughout the season, it shouldn't be too difficult for me, once I'm cleared to 'let it eat', so to speak, it shouldn't be too hard to regain that feeling."

4. Jonathan Lucroy (among others) gets the day off today. Lucroy was hit with a backswing in last night's game, and also used his body to block a number of balls that bounced off the dirt. But Jeff Banister indicated that he had been inclined to give Lucroy today as a day of rest anyway. Evan Grant of the DMN reports that Lucroy did undergo concussion tests at the time, and cleared them. "In the terms of rest and everyday playing stuff," Lucroy said "I defer to (Banister) on that. I'm going to support whatever decision he makes, because every decision he makes, he's doing it for a reason. I know that he has my best interest at heart."
5. Lucroy also told us that he talked to Jeremy Jeffress via telephone today. "I talked to him on the phone about 15 minutes ago and he's doing good," Lucroy reported. "I don't have a timetable, or anything like that. But he's on the road to recovery and he's getting better. I don't want to get too specific because that's kind of private, but overall he's overcoming some things and feeling better. He wants to be back. I mean, this is what he does. This is his job. He misses being with the guys. I know that he's doing whatever it takes, in terms of getting better and recovery, to get back in here with us.
Lucroy also doubled down on his previous stance that Jeffress' health and life are far more important than the game he's missing. "I told him that. I told him I'm more worried about you and your well-being. I've said it before, I've known the guy since we were in [Single-A] in the Florida State League. He's one of my brothers, man. I just want him to be OK. I want him to live life, a long healthy life."

6. So, Derek Holland. Jeff Banister mentioned yesterday that if they needed to use a lot of bullpen arms yesterday, they might use Holland as kind of a "piggyback" starter today with A.J. Griffin. Banister indicated today that while is still the basic plan, there were a lot of factors that would go into the decision, including how the offense does, run differential, the stress of the innings for Griffin, and how effective his control is. There could come a point, Banister allowed, when he could tell Holland to just go throw a side session. If that happens, Holland could be the expected starter on Sunday. If he does pitch today, Perez will likely start Sunday.

7. The Rangers have used their farm assets well, says our own Brice Paterik

(POST-SEASON) MINOR LEAGUE REPORT

High Desert is one of two teams that will be no more at the end of this season. The other, the Bakersfield Blaze, ceased to exist after their elimination loss last night, a 6-3 defeat at the hands of Visalia, who swept the series 3-0. High Desert, on the other hand, remains alive. Their 9-4 win over Lancaster put the Mavericks in the driver's seat of their best-of-five series at 2-1. The teams play again tonight at 8:35pm. I won't claim to be a lifelong connoisseur of Advanced-A baseball, but if the story of a team fighting to stave off not just "elimination" but extermination doesn't find the soft spot of your heart, I'm not sure what will.

The win last night, by the way, was largely decided in the second inning, when the Mavericks scored five runs, all of them off Brock Dykxhoorn, who is a real person and not a name that I made up on MLB The Show on Playstation. Luke Tendler and Michael De Leon homered for the Mavs, and Juremi Profar went 3-for-5 again.

AAA - Round Rock
FINAL RECORD: 71-72

AA - Frisco
OVERALL RECORD: 63-76
SECOND-HALF RECORD: 25-45

HIGH-A - High Desert
OVERALL RECORD: 82-58
SECOND-HALF RECORD: 38-31
PLAYOFF SERIES: 2-1

LOW-A - Hickory
OVERALL RECORD: 74-66
SECOND HALF RECORD: 36-34

SHORT SEASON-A - Spokane
OVERALL RECORD: 32-43
SECOND HALF RECORD: 13-24

AZ ROOKIE LEAGUE - Rookie Rangers
FINAL RECORD 18-37

DOMINICAN SUMMER LEAGUE:
Rangers1: REG. SEASON - 51-19, Championship Series (L 3-1)
Rangers2: REG. SEASON - 38-32

You can follow Levi Weaver on Twitter at @ThreeTwoEephus, or for fewer puns and more straight-forward Baseball News updates, you can follow us at @BaseballTX, or download the app and get in-game updates and notifications by clicking on the logo below!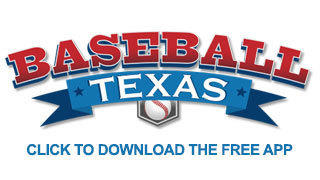 Copyright 2016 WFAA