DALLAS -- When police officers pull the trigger in Texas, that split second decision comes under more scrutiny now than ever. But are shootings up or down? How often are officers held accountable? What do we really know?
WFAA-TV's media partners, the Texas Tribune, spent more than a year examining more than 650 police shootings in the state's 36 biggest cities.
Read the Texas Tribune's "Unholstered" investigation.
So what's the story in Dallas Fort Worth?
It depends on whom you ask.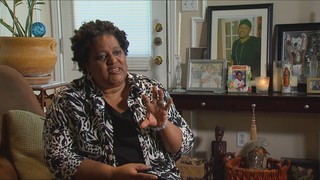 Collette Flanagan's son, Clinton Allen, was killed by a police officer in 2013. He was 25
"He is still part of this family," she said. "I'm still his mother."
After he died, she said she made a vow to get active.
"I made a promise to him that his life would not be in vain," she said.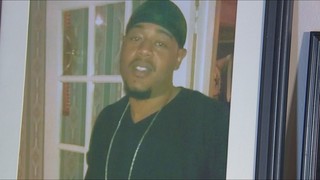 Flanagan is founder of Mothers Against Police Brutality. She said she believes Dallas and other cities have done too little to prevent -- and thoroughly investigate -- police involved shootings.
"I don't think there's been enough drill down in Dallas," she said. "I think it's a lot of surface changes."
Like most fatal police shootings, Clinton Allen's ended in no charges on the officer, who said Allen tried to choke him.
But there's been a shift.
Statewide, in the large cities studied by the Tribune, at least seven officers are now facing charges in fatal shootings.
Four of those are in North Texas.
"It's a tremendous move in a positive direction," said Thomas Glover, a Dallas police lieutenant and head of the Black Police Association of Greater Dallas.
He said it's no secret how to limit deadly force incidents -- better training, better monitoring of problem officers and, above all, diversity.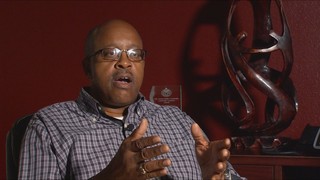 "The city of Dallas is hiring less police officers of color over the last year, year and a half," he said.
Dallas, however, has made strides. New de-escalation training means guns stay in holsters more often.
But above all, it's the cameras that are keeping officers accountable.
"Absent the video, the officer almost always wins," said attorney George Milner.
Milner represented Bobby Bennett, a mentally ill man who in 2013 police said charged at officers. But a neighbor's security camera revealed the truth. Bennett's hands were down when an officer shot him.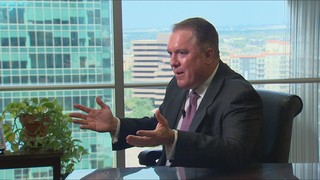 "What was it like 20 years ago before we had all this video?" Milner said.
The flood of recent news about police shootings leaves the impression that they are way up.
But are they?
Our media partners at the Texas Tribune gathered statistics from 36 of the state's largest cities.
From 2010 to 2015, shootings -- both fatal and non-fatal -- have remained relatively steady at about 100 annually.
The same is true in Dallas, which has actually seen a decrease in that period, from a high of 23 shootings in 2012, to half that last year.
Fort Worth has been in the single digits for years.
The Tribune found that about 40 percent of shooting victims are black. That means that most shootings are not of African Americans. Bobby Bennett, for instance, was white.
"It gives you a good example that the problem is misjudgment, lack of training, or overreaction by police officers – that has more to do with those things than it has to do with race," he said.
What all can agree on is police need to do a better job of making shooting statistics available. Dallas already does this on its website, but despite a new Texas law requiring it, many departments don't.
"It's something that can be easily tracked," Flanagan said. "It should be tied to their funding."
Flanagan said she condemns the July 7 massacre of five police officers in Dallas. But she said she will continue to work to change a culture among some officers who believe that black lives don't matter.
"This is a war of right and wrong," she said. "All the work we put into Clinton, we just knew he was going to be be somebody, and it was just snatched away."
Read the Texas Tribune's investigation into police shootings here: www.texastribune.org/unholstered.
Copyright 2016 WFAA