ALEXANDRIA, VA. (WUSA9/CBS) - House Majority Whip Steve Scalise is among five people injured during a shooting at a baseball field in Alexandria Wednesday morning, according to a CBS News Special Report.
The shooting happened in the 400 block of E Monroe Street, according to police. The incident happened while Republican members were at a Congressional baseball practice behind the YMCA.
CBS News reports Rep. Steve Scalise (R) of Louisiana was shot in the hip while he was standing on second base. Some 50 shots were reportedly fired, according to other Representatives who were at the scene.
Alexandria police report that five victims were transported to hospitals. Police also said that the suspect is in custody and there is no threat. During a press conference authorities from Alexandria and Capitol Police said it is very early on in the investigation and they will not say much about the incident. Another press conference is expected to happen later this morning.
RELATED: Members of Congress take to Twitter to announce they are safe
The President and Vice President have been briefed about the ongoing situation, CBS reports. White House Press Secretary Sean Spicer tweeted "our thoughts and prayers are with all affected."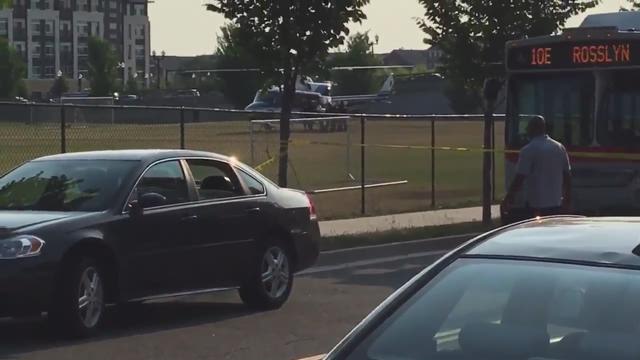 President Donald Trump released the following statement:
The Vice President and I are aware of the shooting incident in Virginia and are monitoring developments closely. We are deeply saddened by this tragedy. Our thoughts and prayers are with the members of Congress, their staffs, Capitol Police, first responders, and all others affected.
RELATED: Sen. Rand Paul: 'It probably would have been a massacre' without Capitol Police
The lock-in at Alexandria City Public Schools was lifted at 9 a.m.
Alexandria police are asking residents to stay away from the area and let emergency vehicles through traffic.
Reports that my former House colleague @SteveScalise has been shot and others injured as well. Praying for them and their families. https://t.co/w0jI7shHX1

— Senator Todd Young (@SenToddYoung) June 14, 2017
© 2018 WUSA-TV