News 8 Investigates: Passing the trash None
Passing The Trash: A News 8 Investigation
Part 2 of 3
DALLAS – When a teacher is accused of sexual misconduct with a student, what is a school district's priority – protecting themselves, or students?
It sounds like an easy question to answer, but a News 8 investigation has found that, too often, districts aren't putting student safety first.
Instead, they're "passing the trash," which is shorthand among educators for the practice of letting teachers resign amid sexual allegations and sending them on their to way to gain access to students in other districts.
It's an infuriating practice, and one that some experts say is rampant.
"This is a concealing of a predator," said Terri Miller, president of the Stop Educator Sexual Abuse Misconduct & Exploitation advocacy group in Nevada. "Something that the teachers unions and administrators want to keep hidden, and hidden forever."
Miller was responding to the results of a months-long News 8 investigation that uncovered teachers who should have been removed from the profession, but were not.
"This is exactly the same as what the Catholic Church has been vilified for – passing priests from parish to parish instead of reporting them as the law requires," she said.
Read Part 1 of our investigation "Passing The Trash."
Often, teachers' unions help negotiate the resignation deals teachers get.
"If a teacher finds themselves in trouble, for alleged sexual relations with a student, nine times out of 10, they're going to resign from the district immediately," said Steven Poole, United Educators Association executive director.
"Why would we want to make sure a teacher fights a termination when we know they will lose and cost the district $30,000 to $50,000? Most school districts, instead of spending that money to terminate a teacher, will accept a resignation instead."
It's a win-win – teachers resign and leave. Districts avoid a messy public scandal. It's like nothing ever happened.
But it's not a win for children sexually abused by a teacher who has slipped back into a classroom.
"It's really easy to sweep things under the rug" said attorney Drew Christman, who has sued school districts. "It's done all the time."
When a teacher resigns to avoid being terminated, they can choose their official reason for leaving.
"They can resign for personal reasons," Poole said. "They don't even have to give a reason."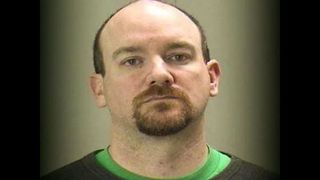 Michael D'Spain chose "personal reasons" when he resigned from Dallas Independent School District in 2010.
The music teacher at Booker T. Washington High School for the Performing and Visual Arts was later convicted for having an improper relationship between educator and student, a second-degree felony.
But before that conviction, he left Dallas ISD, and the district added him to their "do not hire" list. But, they failed to report the allegations of misconduct with the student to the Texas Education Agency for months, and so nine weeks after D'Spain left Dallas, Irving hired him as a music teacher at Farine Elementary. He's not accused of any wrongdoing at that school.
Michael Pricer was a choir director at Guyer High School in Denton. He had sex with a student on prom night in 2011.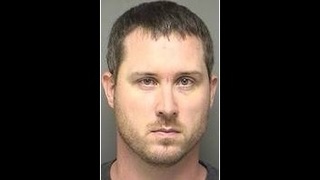 Even though a lengthy email shows school leaders knew all the "facts leading up to Michael Pricer's resignation," those same administrators sent a letter home to Guyer High School parents saying Pricer resigned because of "health issues," records show.
Pricer left Denton ISD, which also didn't timely report the allegations to the TEA. Several months later, Irving hired him as a substitute teacher in 2012.
He wasn't accused of any wrongdoing there, but in 2013 he was arrested for improper relationship with the Guyer student. He pleaded guilty.
Chris Francis coached girls soccer at Nimitz High School in Irving. In 2012, he resigned for reasons "I would rather not state on paper," records show.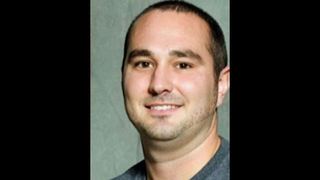 Francis denies any wrongdoing at Irving ISD, but admits he left because he was accused of having an inappropriate relationship with a girl on his team.
Irving didn't report the allegations to the TEA. Ten weeks after Francis left Irving ISD, he was hired by Cleburne ISD.
After less than a year on the job as head coach of Cleburne High School's girls soccer team, he had sex with a 15-year-old player. He pleaded guilty.
"That is unbelievably irresponsible if that teacher is allowed to go from their school to a new school and pick up a brand new student that they begin to groom, work through the process and they have a new victim," Christman said.
Poole, head of the UEA, said advising teachers to resign does not mean unions are helping predators stay in the classroom.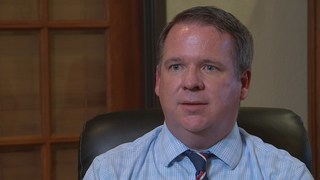 "It is the obligation of the superintendent of the school district, even if they do resign, to …make a mandatory report down to the state board of educators' certification," Poole said.
State law mandates that superintendents report resignations like these to the State Board for Educator Certification, which is part of the Texas Education Agency in Austin.
State investigators then launch an investigation and flag the teacher's online certificate so that anyone can see that the teacher is under review.
"If a certificate of a teacher is flagged, it's almost impossible to get a job," Poole said.
But in half the cases News 8 examined, certificates weren't flagged because the superintendents did not report the resignations to the state when they should have, leaving the door wide open for teachers like D'Spain, Pricer and Francis to hop from one district to another.
"Those are the examples where the school districts and the superintendent should be ashamed of themselves because they're allowing teachers like this who have inappropriate relationships with students to continue in the profession," Poole said.
We took our findings to Doug Phillips, the head of educator investigations for the TEA.
He said he isn't surprised at what we found.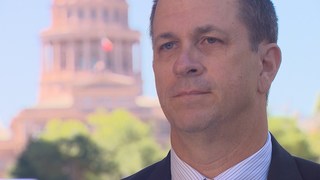 "I've been doing this 16, 17 years," he said. "This is an issue we've dealt with through those years."
If state investigators find out a superintendent failed to report an allegation of sexual misconduct with a student, Phillips says the state will open an investigation into the superintendent.
That can "result in a sanction to the certificate," Phillips said.
Phillips said in the past year, he can recall only one or two instances of a superintendent being sanctioned for failure to report an allegation.
In some past years, none have been sanctioned, Phillips said.
Part of the reason why is because of a record-high case load. Phillips said his team of seven investigators has 1,040 open cases. That's about 150 per investigator.
D'Spain, Pricer, and Francis all declined to be interviewed on camera for this story.
So did administrators at Dallas, Irving, and Denton school districts. Denton and Irving have hired new superintendents in recent years; Dallas has the same one it had in 2010 when D'Spain quit. None of the superintendents have been sanctioned by the TEA over these cases.
Each district sent us a statement saying they take the safety of students and the laws meant to protect them seriously.
Here's a portion of each school district's statement:
Dallas ISD on D'Spain: "Dallas ISD takes seriously its responsibility to document and report potential child abuse cases, and will remain vigilant in following its procedures and state law."
Denton ISD on Pricer: "Denton ISD has no tolerance for any behavior that negatively impacts the wellbeing of a student and fully supports the strengthening of any laws that protect Texas' students, which is why it is our common practice to follow up on any rumor."
Irving ISD on Francis: "Individuals who were in Irving ISD's top leadership positions in 2012 – including the superintendent, leaders in the human resources department and the high school principals – are no longer in those positions. ... In Irving ISD, we have a commitment and an obligation to investigate any and all allegations of employee misconduct. The district takes its responsibility to report allegations very seriously and cooperates with agencies such as law enforcement, Child Protective Services and the State Board for Educator Certification when issues arise."
Email chuffman@wfaa.com