DALLAS - Dallas police on Wednesday honored the department's 84 officers who have made the ultimate sacrifice in the line of duty.
Wednesday's ceremony was an especially emotional one, as four names have been added to the list since last year's ceremony. The four Dallas PD officers killed in the July 7 ambush last year were the department's first in five years.
Lorne Ahrens, Michael Smith, Michael Krol and Patricio Zamarripa's names now sit atop the DPD memorial wall, which was unveiled 16 years ago this month.
Click the image below or go here to see the Dallas PD memorial wall.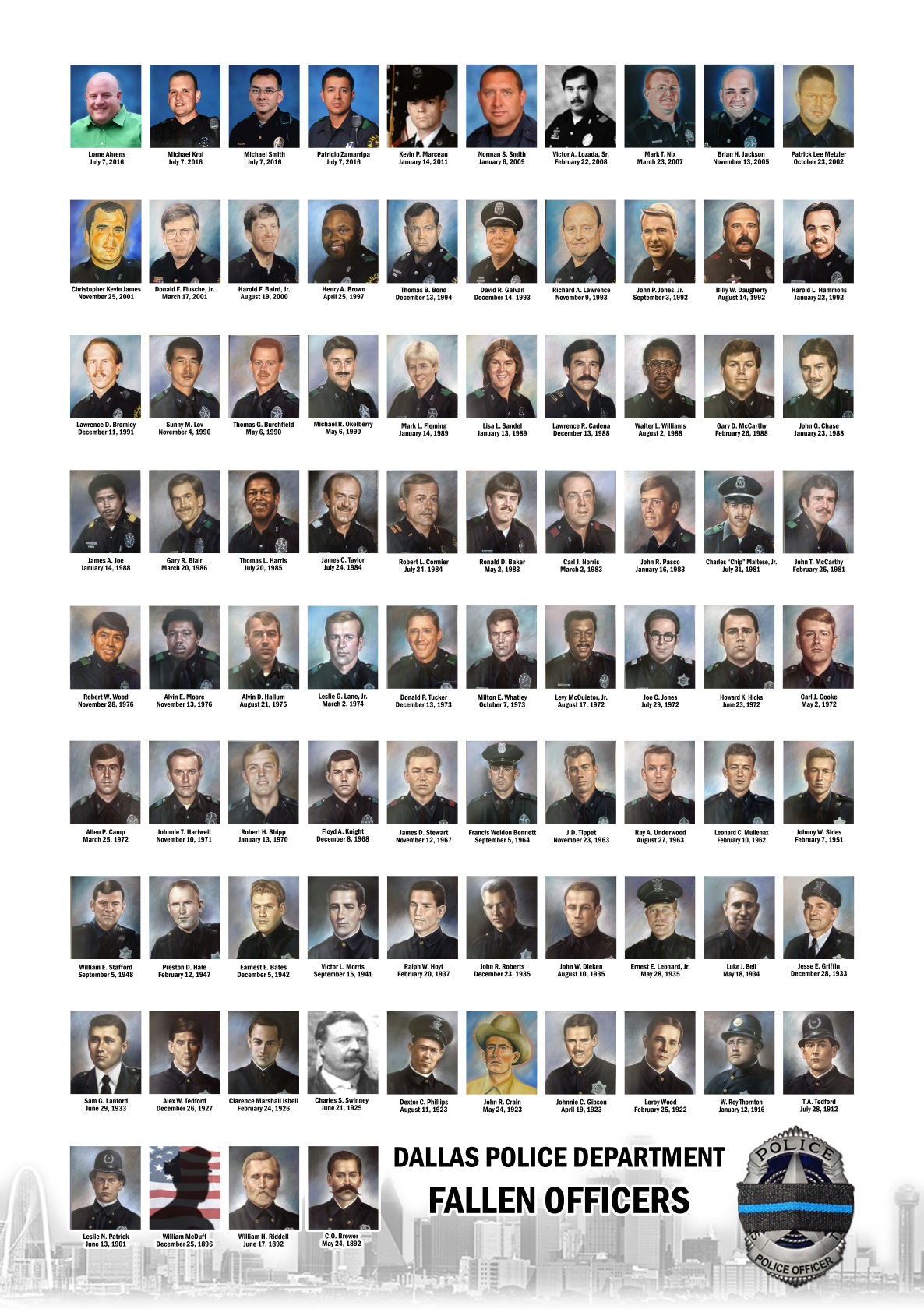 "Their memories will live on in the heart of the department and their sacrifices will never be forgotten," Dallas police said in an online bulletin Wednesday.
DART Officer Brent Thompson, who was also killed in the July 7 ambush, will be honored at a separate ceremony Thursday.
Among those in attendance at Wednesday's memorial was Sgt. Ivan Gunter. Three of the officers killed that night were under his command.
"There is not a day I don't think about it," he said. "Some days I break down and cry about it."
Sgt. Gunter was one of the first voices you can hear on the police scanners after shots rang out.
"I have two officers down, officers down," he could be heard saying.
There is video of him that night helping carry Officer Patrick Zamarripa's body to a squad car. Zamarripa was among those who died.
"Those moments are indescribable," Gunter said. "Heart wrenching, grief, the anger, the disbelief of it all."
That's why he felt he had to be there Wednesday.
He wants people to not only hear the names of those who died read out loud, but to understand they were good men.
"I want people to know these were incredible people, they were fathers, they were friends on and off duty," Gunter said. "They were good guys."
Interim DPD Chief David Pughes led the march to the memorial. He said the ceremony was bittersweet.
"It's a sad day but also on of pride to see so many people come out here to show support," he said.
Chief Pughes said the department is still struggling to cope with the tragedies, but there are officers like Sgt. Gunter who went right back on the streets to do their jobs.
© 2018 WFAA-TV