Thanks to rising premium costs and ever-increasing deductibles, health coverage — even if your employer covers part of your tab — can easily feel more financially burdensome than beneficial.
The average annual workplace family health premium rose 3% to $18,142 in 2016 — 58% higher than the cost 10 years ago, according to a survey released this month by the Kaiser Family Foundation. Plans for individuals rose to $11,480 on average. But the sticker prices on annual health plan premiums only tell half the story.
Over time, companies have passed more and more of the burden of coverage over to employees. Today, workers pay 78% more in annual premium contributions than a decade ago, in part due to the rise in popularity of high-deductible health plans.
The deductible is the amount patients must pay before their insurance kicks in. In 2016, 29% of all workers were in high-deductible plans, up from 20% in 2014.
If you're stuck with a high-cost health plan, here are 8 ways you can save:
1. When shopping for health plans, look at more than just the sticker price
Plan premiums can be deceiving. Even if a plan's premium looks more affordable, it will likely have a higher deductible, meaning your out-of-pocket costs could be much more in the long run. Sophie Stern of Enroll America, a health care advocacy nonprofit, recommends reading plan offerings closely before you sign up.
"First and foremost employees should reach out to their employer to gain a better understanding of their plan options and covered benefits, including how much they will have to pay out of pocket for their health care," Stern says. "If already enrolled in coverage, employees can also contact their insurance company directly."
2. Take advantage of health savings accounts
If your deductible is higher than $1,250 for individuals or $2,500 for families, you likely have access to a health savings account (HSA). HSAs let workers set aside pre-tax dollars for medical expenses. Some employers provide Health Reimbursement Arrangements (HRAs), in which case the employer would reimburse its employees for out-of-pocket medical expenses and individual health insurance premiums.
3. Sign up for a health risk assessment or biometric screening
Many large firms offer financial incentives like cash, reduced premiums, and other benefits for undergoing a health risk assessment or biometric screening. Kaiser found that most large firms offer health risk assessments (54%) and biometric screenings (53%) for workers. Health risk assessments ask questions about your medical history, health status, and lifestyle, while biometric screenings measure things like body weight, cholesterol, blood pressure, stress, and nutrition.
4. Some things in health care are free
Under the Affordable Care Act, many preventative care services are free to you. Make sure they are coded properly at your doctor's billing office so you are not incorrectly billed.
5. Pay cash
Some health care providers offer to charge a lower fee for some treatments if patients pay cash upfront. You can also ask for a low- or no-interest installment plan if you can't afford the full cost upfront.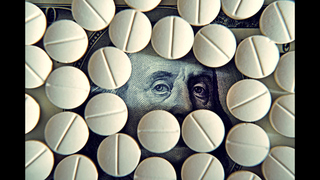 6. Plan ahead
One of the nastiest surprises at the doctor's office can be an unexpected bill because your physician is not covered by the insurer's network. Before you go, verify that a provider accepts your insurance, either by calling or by checking your plan provider's website. Once you find a provider that accepts your insurance, Stern recommends calling before you visit to get a sense of how much your treatment will cost.
Be proactive. Before your appointment, ask how much services will cost. Make sure to ask about cheaper options and the pros and cons of comparable services before you get there and about the price of drugs before leaving with a prescription.
7. Compare and save
Prices for medical treatments are notoriously opaque. Sites like cms.gov and clearhealthcosts.com have made it easier to shop around for certain routine treatments (such as an MRI or teeth fillings). Some services, like vitalssmartshopper.com, will even pay you to shop around for lower cost treatments.
8. Lower your medication costs
Ask for a generic prescription if you're getting medication. Generic prescriptions cost anywhere from 80% to 85% less than brand name medications, according to the FDA. You can also browse sites like GoodRX.com and needymeds.org to compare and save when it comes to your prescriptions.
If you aren't covered by your employer and you're shopping for health coverage, there are resources that can help. Through Enroll America's Get Covered Connector, you can schedule an appointment with an expert near you who can walk you through the process.
MagnifyMoney is a price comparison and financial education website, founded by former bankers who use their knowledge of how the system works to help you save money.