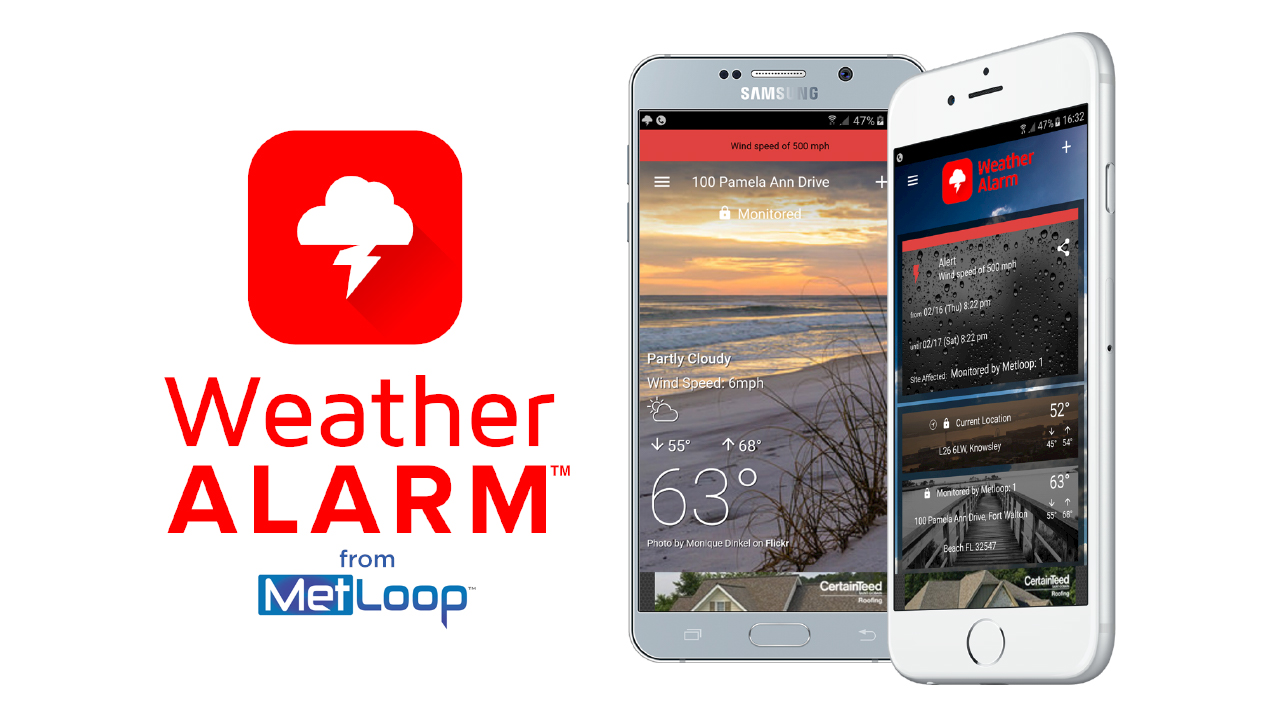 The weather is not linear – it's unpredictable and changeable.
All you really want to know is "will it impact me?"

MetLoop uses state-of-the-art technology to track all kinds of severe weather. Their highly experienced, ex-military meteorologists continually analyze the weather in real time, focusing only on severe weather threats.
Now you can have this technology in the palm of your hand with MetLoop's Weather Alarm app.
The Weather Alarm App from MetLoop monitors fixed locations of your choice for severe weather. This can include your home, your office, or your kid's school. Weather Alarm also monitors your current location and alerts you if you're in danger. Using push notifications, Weather Alarm will alert you in the middle of the night if your home is in the path of severe weather.
This is unlike any other weather app on the market. It's like having your own personal meteorologist.
Subscribe now for only $2.99 month.