DENTON -- A 20-year-old woman who was shot early in the morning on New Year's Day has died after she was taken off life support, authorities reported Friday evening.
Friends say Sara Mutschlechner was driving because she wasn't drinking and was the designated driver for her friends on New Year's Eve.
Her sedan was traveling in the 1700 block of North Elm at about 2 a.m. Friday when a dark-colored Toyota or Lexus SUV full of five or six men drove up next to them. The occupants in both vehicles exchanged words, police said.
As the two vehicles were crossing through the University Drive intersection, someone inside the SUV fired a gun at the sedan, hitting Mutschlechner in the head.
The SUV fled the scene as the sedan crashed into another car and then an electrical pole. Mutschlechner was taken to a local hospital where she was placed on life support.
Another female inside the sedan suffered minor injuries but has been released.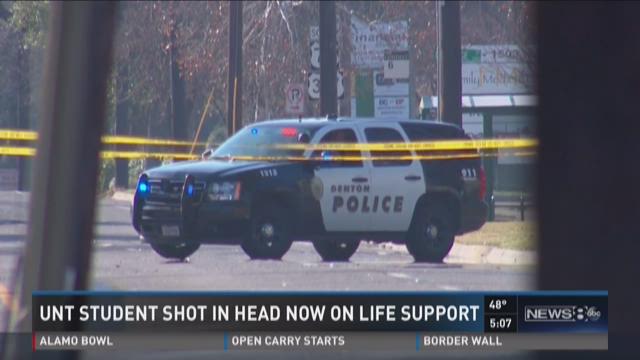 Denton police are searching for the SUV involved. Witnesses told them that at least two of the men in the vehicle were previously at a New Year's Eve party on Crisoforo Drive earlier in the night.
Authorities released an image of a flier for a party they believe the suspects may have attended before the shooting. Police say about 60 people attended the party.
"Investigators are asking that anyone who attended the party and took pictures or video to please contact Investigator Beck at 940-349-7974," read a statement from police.
A candlelight vigil for Mutschlechner will be held at 8 p.m. Saturday at UNT's Greek Life Center.